A developer is looking to build a new grocery-anchored shopping center at a key corner in Berkeley County across from Cane Bay Plantation, lured in part by the thousands of new rooftops coming to the area.
It's the fifth new shopping center being built or proposed in the Charleston region this year.
North Creek Development Partners LLC, an affiliate of West Ashley-based Jupiter Holdings, bought 25.4 acres on North Creek Drive at U.S. Highway 176 this week from WestRock Land and Development for nearly $7 million.
North Creek Drive, a new road on the edge of the sprawling Nexton mixed-used community, is directly across the street from Cane Bay Boulevard. It connects to the recently opened Nexton Parkway, which leads to Interstate 26.
The shopping center, to be called North Creek, will include a supermarket, retailers, restaurants and service station, said Eddie Buck with Jupiter Holdings. The anchor supermarket has not been announced.
Initial infrastructure work will begin in the fall, with construction on a Bluewater convenience store, gas station and car wash on the corner as well as one of the retail buildings by the end of the year, Buck said.
The site has letters of intent for four tenants, including a bank, coffee shop, sandwich cafe and nail salon. Other parcels will be laid out for food service and other uses.
"We are excited about the area and have been looking for the right opportunity up there for several years," Buck said. "We believe we have found it."
He pointed to the recent opening of the new interchange on I-26 for Nexton Parkway and the proposed development of more than 5,700 homes in the 2,032-acre Wildcat Tract next to Cane Bay as drivers of the decision to purchase the parcel and move forward with development.
"It's been a hot residential area," he said.
Retail giant Walmart eyed the property Buck bought, but plans did not come to fruition. Across North Creek Drive, Atlanta-based Hendon Properties had planned to develop a 28-acre site for a mixed-use shopping center. When Walmart decided not to build on the tract now owned by Buck's firm, the Georgia company backed off its project.
Buck also said another prospect is working with WestRock on the parcel Hendon passed up. That site is directly across from the Publix-anchored shopping center at the entrance to Cane Bay.
The proposed North Creek Shopping Center is on the opposite side of the 4,500-acre mixed-used Nexton development between Interstate 26 and U.S. Highway 176 near Summerville, where another another retail center is rising.
The 140,000-square-foot Nexton Square is under development at U.S. Highway 17-A and Brighton Park Boulevard on the edge of Summerville. It will feature Halls Chophouse and Taco Boy, among several other dining spots and retailers.
In Mount Pleasant, three new shopping centers are in the works:
Indigo Square, anchored by Publix GreenWise organic supermarket, is under construction on U.S. Highway 17 near Mount Pleasant Towne Centre.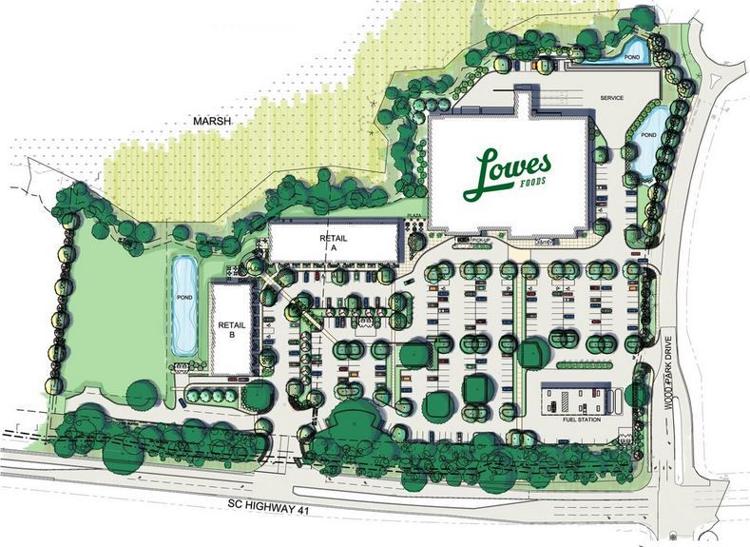 The Lowes Foods-anchored Market at Mill Creek is rising on S.C. Highway 41 near Dunes West subdivision.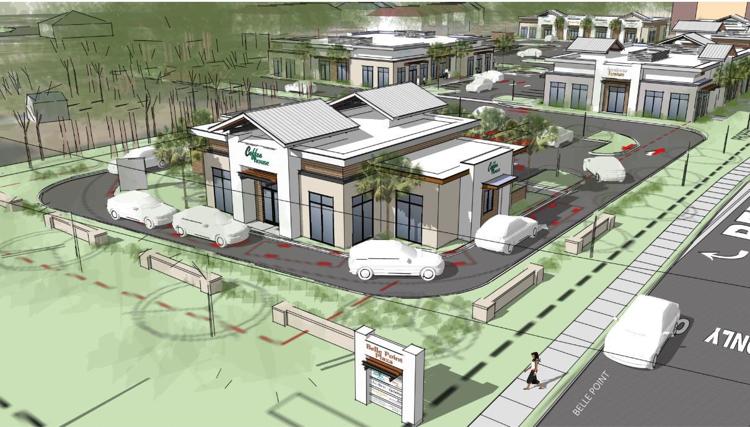 Belle Point Plaza, a cluster of six retailer buildings with a proposed corner coffee house, is set to be built across from Belle Hall Shopping Center on Long Point Road.