Nikki Haley is a campaign veteran, having successfully run for public office in South Carolina five times.
Now, she's facing her first private-sector election, a shift that would add a high-level corporate governance gig to her political resume.
The ex-governor and onetime U.S. ambassador to the U.N. was nominated this year for a seat on the board of Boeing Co., one of her home state's largest employers and a business she got to know well during her time in Columbia. The votes will be tallied Monday at the company's annual meeting at a Chicago museum. She's a shoo-in.
According to Boeing, Haley "would bring … extensive experience in government and international affairs."
"During her distinguished career as a legislator, governor and member of the president's cabinet, Ambassador Haley has demonstrated strong leadership abilities, significant achievement in both domestic and foreign policy, and a commitment to a vibrant and sustainable U.S. industrial base," the company said.
"In addition, Ambassador Haley has a record of accomplishment in areas that are critical to Boeing's long-term success, such as industrial policy, education, human rights and international relations. The board believes that these skills will strengthen the board's oversight of Boeing's long-term business strategy as well as its relationships with its global customer base and other key stakeholders."
As a director, she'll have a front row seat to a couple of unfolding manufacturing issues at Boeing: the grounding of its entire fleet of 737 Max jets and claims about sloppy manufacturing at its 787 Dreamliner plant in North Charleston. Last week, during a stop in her hometown of Bamberg, she said the aircraft maker must be "accountable" and "transparent" in dealing with the controversies.
At age 47, Haley would be the youngest of the 13 board members, a group that includes Caroline Kennedy and Duke Energy CEO Lynn Good.
Boeing paid its directors a base rate of $135,000 in 2018 to attend seven board meetings. They can earn up to about $40,000 more if they chair a committee, and they receive $180,000 a year in Boeing stock that can be cashed in when they retire or resign.
Boeing chose North Charleston for its East Coast 787 campus nearly a decade ago. As governor, Haley approved $120 million in incentives in 2013 for an expansion that brought the aerospace giant's investment in South Carolina to about $2 billion. She also was a leading advocate for keeping organized labor from gaining a foothold at Boeing's North Charleston operations, recording anti-union commercials for the company and denouncing the union in political speeches.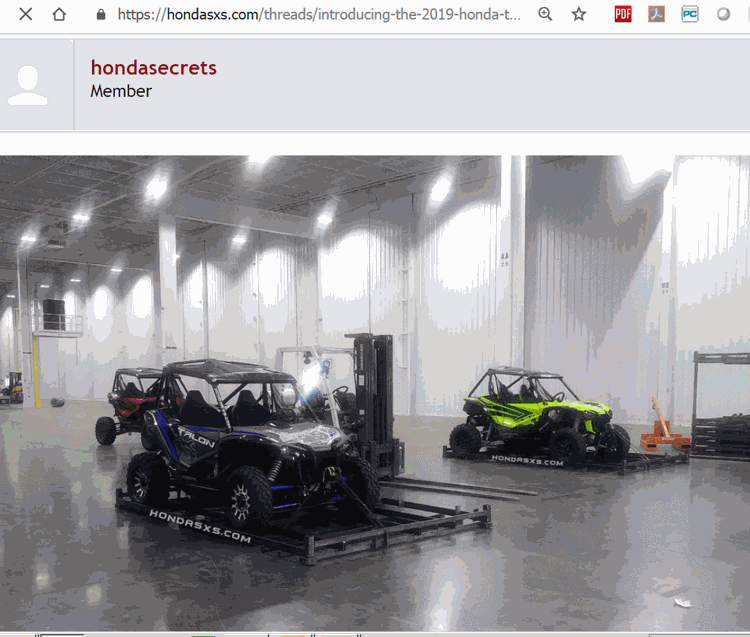 Honda seeks photo finish
Honda South Carolina is hot on the trail of the so-called corporate spies who covertly snapped photos of the company's Talon side-by-side vehicle while it was still in production and then posted the unauthorized photos on the Internet under pseudonyms.
In a court filing last week, Honda said it now knows the identities of the individuals who took photos inside the company's Timmonsville plant "but is continuing to investigate the scope and extent of their respective misconduct."
Honda said it served 11 subpoenas to various individuals and entities, including the Internet service providers linked to the postings. Responses to some of those subpoenas aren't due until May 9, and Honda said they might show the espionage involved more people than first thought.
A federal judge has given Honda another month to file a complaint against the individuals.
The Talon 1000R and Talon 1000X are Honda's first foray into the "sport" side-by-side market, which features high-precision off-road vehicles for more than one passenger. Honda said it invested more than $45 million in a new 115,000-square-foot facility off Interstate 95 to build the Talons.
But before their official launch on Nov. 27, photos and detailed, confidential information about the Talon models started showing up on Internet sites hondasxs.com and HondaProKevin.com.
Honda claims the Internet postings violate state and federal trade secrets laws as well as breach of contract and breach of fiduciary duty laws.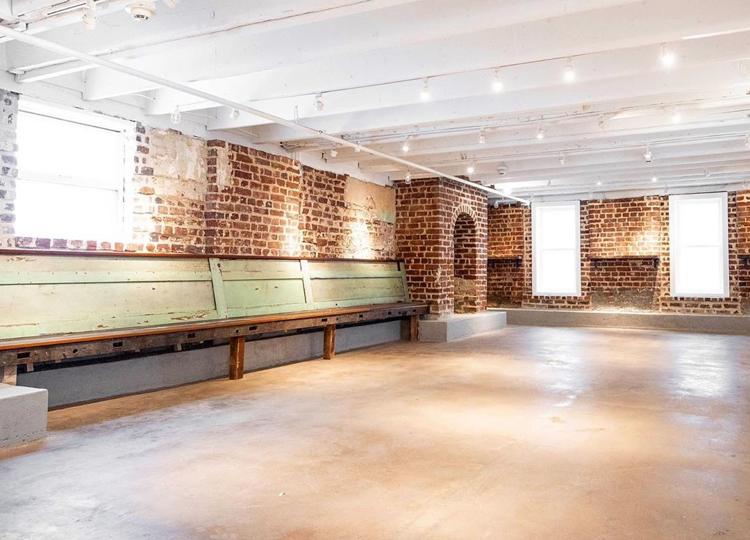 Hot stuff
A website that tracks and "curates" new private event spaces worldwide has included a Charleston property in its annual roundup of "hottest" openings for 2019.
Developer Chuck Kronenwetter's 159 Rutledge was the only South Carolina site on the The Venue Report's list for the year, coming in at No. 22 out of 77.
"This three-story venue in the heart of downtown Charleston includes a wine cellar, a ballroom and what feels like a loft space on the top floor," according to the website's review. "While the property is historic and has beautiful old features, its large-pane windows and bright lighting make it feel new."
The 5,550-square-foot space is part of a large classic Charleston single-house near Rutledge Avenue and Doughty Street that dates to 1845. Kronenwetter bought it in 2015 for $3 million. He said in a written statement that he "reclaimed and repurposed materials" from the original structure during the renovation "to punctuate authenticity."
The event venue features original heart pine floors, fireplaces, wooden beams and exposed brick walls. It can accommodate about 150 people for cocktails or dinner.
Kronenwetter, a 2018 recipient of a Carolopolis Award from the Preservation Society of Charleston for his restoration of nearby 161 Rutledge Ave., called the Venue Report shout-out for 159 Rutledge "an absolute surprise, and it's exciting to see all of our attention to detail paying off and being recognized on a global stage."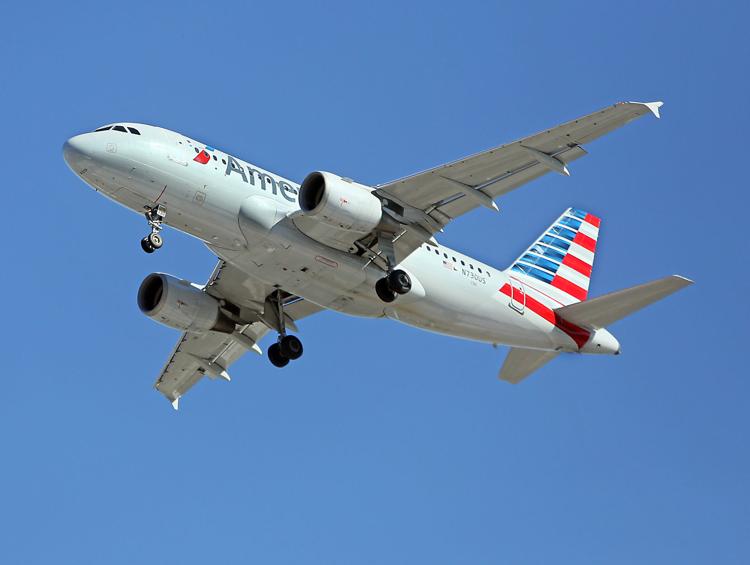 Taking off
New York City is Charleston's No. 1 market for air travel and, starting Friday, a fourth airline will launch daily service between the Lowcountry and the Big Apple.
American Airlines is boosting its current weekend-only nonstop route to seven days a week between the Holy City and LaGuardia Airport later this week.
Delta, Charleston International's largest carrier by passenger volume, is the only other airline providing daily nonstop service to and from LaGuardia. It also flies to nearby John F. Kennedy International from CHS.
Two other airlines also offer daily service to the New York City area from Charleston: JetBlue Airways flies twice daily nonstop routes to JFK while United Airlines offers five daily nonstop flights to Newark Liberty International across the river in northern New Jersey.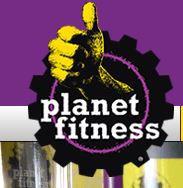 Teen time 
A barrage of youngsters could be competing with paying members for some time on the workout machines at some local fitness centers this summer.
Planet Fitness is offering teens from 15 to 18 a chance to workout for free at any of its 1,700 locations, including all five in the Charleston area, as part of its nationwide Teen Summer Challenge.
The company launched a similar pilot program in its home state of New Hampshire last summer. The company said more than 2,500 teens had logged nearly 12,000 gym visits at the 18 locations.
This year's program runs May 15-Sept. 1. 
CEO Chris Rondeau said the company wants to give teens the chance to stay active when school is out.
InterTech stocks up
The investment arm of The InterTech Group wasted little time in adding to its stake in a Canadian maker of gauges and other industrial instruments.
A trust formed by the family-owned North Charleston conglomerate settled a proxy dispute at Titan Logix Corp. in 2016 partly by agreeing not to raise its ownership beyond the 30% mark for three years. The standstill deal lapsed this month, and InterTech announced last week that it shelled out the equivalent of $1.15 million to buy more stock in a single-block purchase "for investment purposes."
The Jenkins Avenue company now controls about 10 million shares of Edmonton, Alberta-based Titan Logix, or a hair above 35%, according to a statement it released last week. They're valued at $4 million.
"The trust will continue to review the performance of and prospects for this investment and investment alternatives," according to the statement. "As part of the ongoing review ... the trust may explore from time to time a variety of alternatives, including the acquisition ... or the disposition of securities of Titan in the open market or in privately negotiated transactions. The trust may also explore other alternatives .... including but not limited to an extraordinary corporate transaction involving Titan, changes in the present board of directors or management of Titan, or changes in Titan's business or corporate structure."
Founded in 1979 and listed on the TSX Venture Exchnage, Titan Logix develops and manufactures gauges, meters and other measuring instruments for industries that deal in fluids, including oil companies, waste collectors and chemical makers. It announced a management change last year as part of plan to diversify into the software as a service industry and become a provider of "business control solutions."
Owned by the Zucker family and a longtime investor in Canadian business, InterTech first publicly disclosed its investment Titan Logix in 2015. At that time it owned 13% of the shares.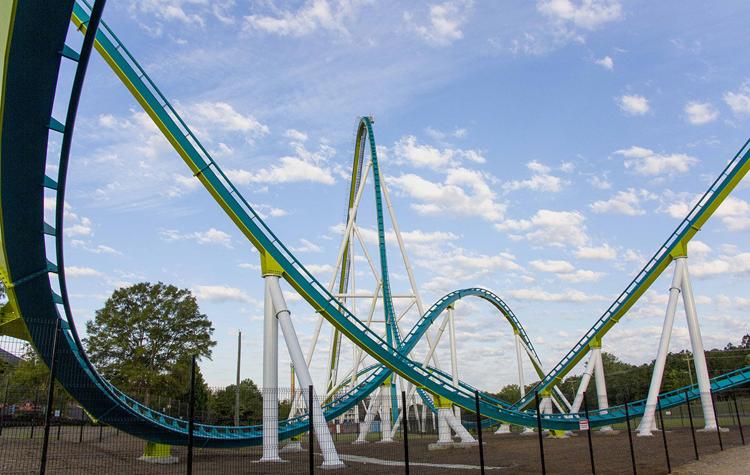 Cheap thrills
A pair of South Carolina amusement parks are riding high in a new ranking
So says HomeToGo, a vacation rental booking website that released its annual "Theme Park Price Index" last week. It said its "vertical deep dive" into 50 attractions in 29 states is based on several expense factors, such as admission, parking and food. The findings also include the accommodations rate for a group of four at properties listed on the Berlin-based company's website between April 6 and June 22.
Coming at No. 6 on the affordability meter was the long-running Family Kingdom Amusement Park on Ocean Boulevard in Myrtle Beach, with a total cost index of about $98.
The larger and better-known Carowinds near Fort Mill was next in line. It was ranked No. 7 at $103. HomeToGo also pointed out that the 400-acre S.C.-N.C.-border-straddling fun park's intimidating 325-foot-tall roller coaster Fury 325 has won Amusement Today's "Golden Ticket Award" every year since 2016.
The study found that theme park enthusiasts could get their cheapest thrills at Frontier City in Oklahoma, with a daily cost index of $79.
Universal Studios Hollywood in southern California was at the priciest end of the spectrum, at $290.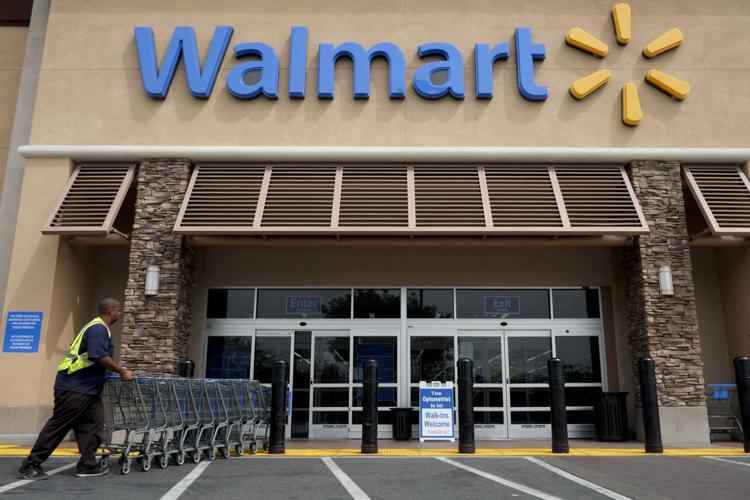 Wanted: entrepreneurs
It's not too late to apply for a chance to pitch a U.S.-made product to the world's largest retailer.
Walmart is accepting applications through Tuesday for its sixth annual Open Call. The event requests product ideas that, if selected, will secure a face-to-face pitch meeting with a Walmart buyer June 18-19 at the company's headquarters in Bentonville, Ark.
With the deadline looming, Walmart says there is still room for items in four product groups: home goods, apparel, toys, and lawn and garden.
Supplier-hopefuls should go to walmart-jump.com to apply.