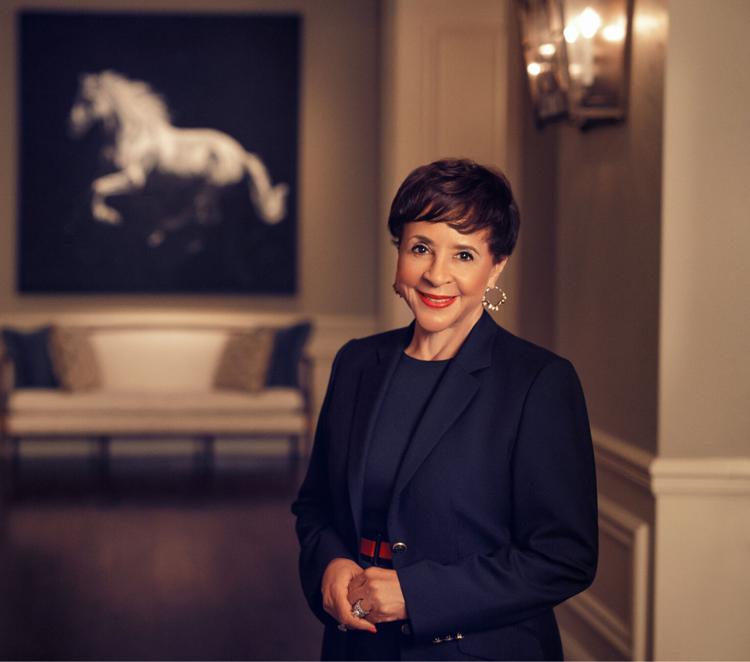 Sheila C. Johnson grew up understanding the value of hard work, commitment, education and facing challenges, head-on. As the first African-American woman to have ownership in three professional sports teams, the NBA Washington Wizards, the NHL's Washington Capitals and the WNBA's 2019 World Champions Washington Mystics, some would say there's not much she can't or hasn't accomplished in the business arena.
But, it doesn't stop there. Johnson entered into the world of real estate and development by adding Founder and CEO of Salamander Hotels and Resorts to her impressive resume. Salamander Hotels and Resorts operates a collection of luxury properties with over $200 million in revenue. Ranked No. 4 in Minority-Owned companies in the Washington D.C. Metro area and No. 4 as the largest Women-Owned Business in Greater, D.C., Johnson joins the prestigious ranks of Forbes Magazine's Top 50 America's Richest Self-Made Women.
Johnson also owned the 19-room, Five-Star property, Woodlands Inn in Summerville and then sold it to Tom Limehouse who operates the property as an event space now. Salamander Resorts and Hotels manages Charleston's Hotel Bennett and Johnson was one of the speakers at its opening in 2019. A frequent visitor to the area, Johnson was also the keynote speaker in February at the Martin Luther King breakfast that was held at the Galliard. 
Prior to her latest accomplishments, she worked as founding partner of Black Entertainment Television (BET) and served as the executive producer of several documentaries that aired during the Sundance Film Festival and the Tribecca Film Festival. She helped finance the Screen Actors Guild's 2013 feature film, "The Butler," starring Forest Whitaker, Oprah Winfrey, John Cusack and a host of top Hollywood celebrities. Her involvement of the Middleburg Film Festival, in her hometown Middleburg, Virginia attracts Oscar-worthy films and corporate giant sponsorships. From her beginnings as an accomplished violinist to major milestones and now, to residential luxury developments in partnership with Charleston's South Street Partners, Johnson's foray into the industry was yet another triumph in a long list of successful undertakings over the decades.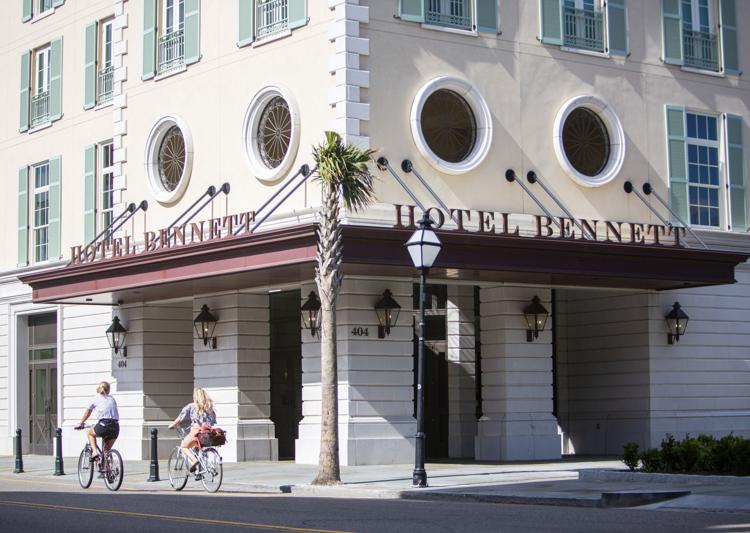 Chris Randolph of South Street Partners said of the Residences of Salamander: "Most of the buyers and prospects for the Residences at Salamander are from the D.C. area as well as the "Acela Corridor" (Boston, New York, Philadelphia, Baltimore and Northern Virginia). We've also seen demand from southern markets like Charlotte, Charleston and Atlanta where buyers are familiar with South Street Partners' track record of success in the luxury resort, residential space."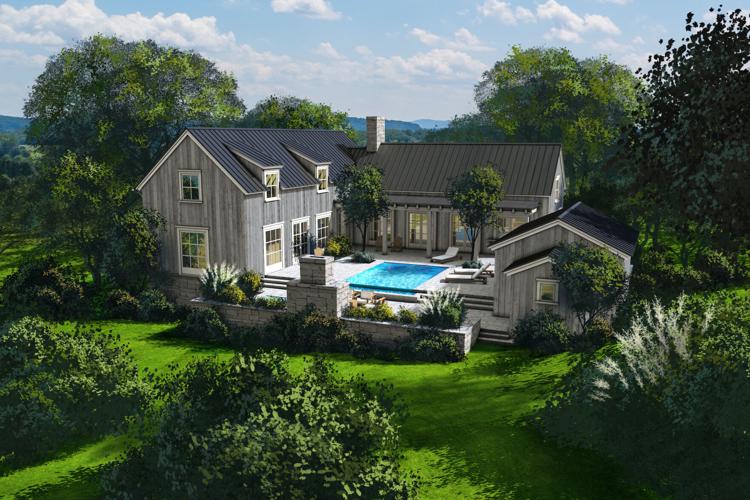 Johnson named the resorts "salamander" after learning of the previous owner's name of the 340 acres the new luxury community and resort/spa sits on. The previous owner, a WWII veteran, named it so after leaders dubbed him the "salamander" for his ability to adapt and survive. Johnson decided the name was befitting for her and it paid tribute to that gentleman, who she said was, "one of the most amazing men she had ever met."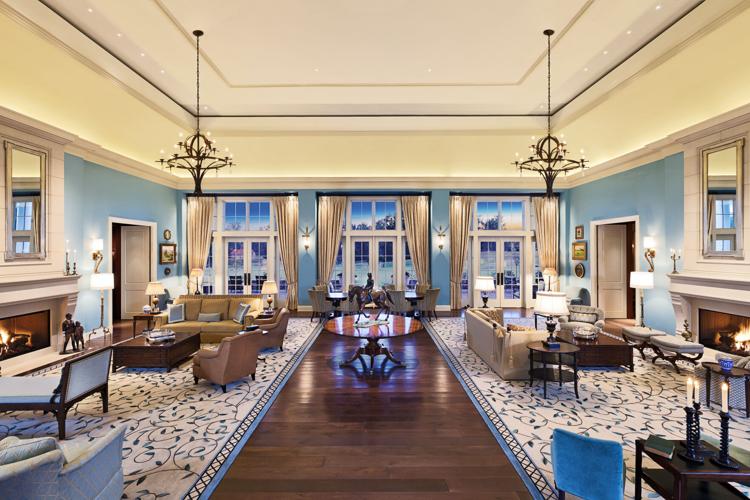 Consisting of 49 luxury homes, built in two communities, the Stables and the Vineyards, the homes will range in size from 3,500 to 5,500 square feet and be priced from $2.05 million. They are within the grounds of Salamander Resort & Spa, Washington D.C.'s only Forbes Five-Star Resort.
I posed a few questions to Johnson about her journey and her latest development, the "equestrian inspired" Residences of Salamander.
Q: Have you always had an entrepreneurial spirit? Who inspired you?
Yes, I have always been entrepreneurial. My parents inspired me throughout my childhood. My father was one of only 11 African-American neurosurgeons working in America at the time and struggled to find employment. Eventually, he secured a position with Veterans Affairs and we were transferred every 10 months, so I had to adapt quickly. My mother was also an incredible example and taught me how to work hard.
Q: You chose male-dominated professions throughout your varied career – what advice would you give other women the best way to navigate through the business environment?
I like to look at challenges as opportunities. While I didn't intentionally choose to enter industries because they were male dominated, it's fair to say that I've encountered obstacles purely because of my gender. I discovered this the hard way, but I've learned how important it is to surround yourself with trustworthy, smart and insightful people. And, if you truly believe in your goal and vision, others eventually will, too.
Q: After Viacom bought BET in 2001, you began investing in real estate – why and have you always had an interest in doing so? When did that interest begin and why? How did you begin a partnership with South Street Partners?
My first significant real estate investment after my time at BET was to purchase the farm in Virginia on which I still live. It was here that I was able to reinvent myself as a multi-faceted business woman, first entering the hospitality business and then sports team ownership. Resort and hotel investments became a logical next step, and now residential real estate. Residences at Salamander was a long time in the making, but we eventually found the right partner in South Street Partners. I was especially impressed with the team's excellent work on Kiawah Island, and we are excited about what the future holds for our relationship.
Q: You now own Salamander Hotels and Resorts which has a number of luxury resorts/hotels/luxury residential communities under its management umbrella – Hotel Bennett in Charleston being one of those – did you lend any insight to its design or concept?
All of the credit for the design and development of Hotel Bennett must go to Michael Bennett, the hotel's owner. My company has had the privilege of being involved with this stunning property for four years, and we have integrated Salamander's culture of luxury service and core values which are a hallmark of our collection of properties. Hotel Bennett's long path to approval was a story that really resonated with me. Salamander Resort & Spa took 12 years from ideation to ribbon cutting, and it took several more years for us to fully develop and launch Residences at Salamander.
Q: Your Salamander Resort & Spa near Washington, D.C. is a LEED-certified resort-like community. Obtaining this kind of certification isn't easy – why was this important to you?
Protecting the natural beauty of an area I call home was extremely important to me. Salamander Resort & Spa is located on 340 acres, 200 of which are in a protected conservation easement. This preserve is for the enjoyment of resort guests and, now, residents. It includes miles of biking and riding trails, plus a zipline course. The 49 homes will frame the southern edge of the property and sit on homesites overlooking rolling pastures, while all of the owners will enjoy the benefits of a Five-Star resort.
Q: Your new Residences at Salamander has both equestrian and winery neighborhoods – are these also interests of yours, or is this more of a choice because of their prevalence in Middleburg, VA?
I live on a horse farm and my daughter is a professional equestrian, so it's a community with which I'm intimately involved. Today, the Middleburg area is renowned for two things: its unique rural and equestrian lifestyle and a burgeoning wine country. Not only can you walk into the village from the resort, but you can bike to several wineries and there are over 50 within an hour's drive. Due to its nearby proximity, it has also become known as D.C.'s Wine Country.
If you had to define success in a sentence, what would that be?
As a believer in the double-bottom line, which measures both financial performance and positive social impact, I want to be as successful as possible so I can also help others.
For more information about the Residences of Salamander visit https://www.residencesatsalamander.com, call 888.965.5640 or email Matt Owen at mowen@salamanderhotels.com or Amy Anderson at South Street Partners at 970.319.6592.
Quick facts about Sheila Johnson
In 2005, Johnson founded the hospitality company, Salamander Hotels & Resorts while developing Salamander Resort & Spa in Middleburg, Virginia. 
In 2016, she spearheaded WE Capital to support and invest in female-led enterprises.
Johnson serves on the Board of Governors of Parsons The New School of Design in New York.
From 2014 – 2019, the Sheila C. Johnson Fellowships at Harvard Kennedy School support 50 emerging leaders dedicated to improving the lives of the underserved in the U.S.
Johnson is a board member of the Jackie Robinson Foundation and created the Rachel Robinson International Fellowship program which provides scholars for international service and study abroad.
Johnson served as global ambassador for CARE that combats global poverty by empowering women.
Johnson has been honored with numerous humanitarian awards including, the Eleanor Roosevelt Val-Kill Medal, Lincoln Medal Award, Women's Sports Foundation Billie Jean King Leadership Award, W. E. B. Du Bois Medal, the Annie Oakley Award and the Washington Business Hall of Fame Laureates award.