Renovation.
The very word can cause anxiety when one is contemplating it. Whether a homeowner is renovating to sell or doing so because they want to update their digs to live in it, the process can be daunting and stressful.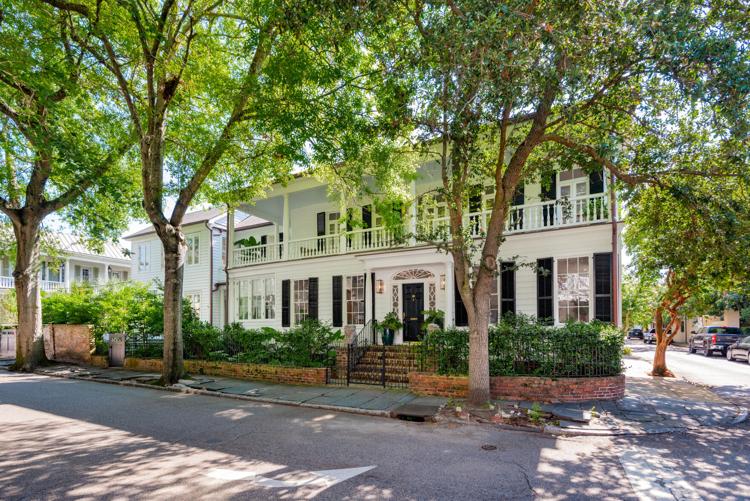 Careful planning and employing experts to help are key to a successful outcome. Discussing what's worth the investment in terms of resale value is crucial. What is and isn't worth it before selling?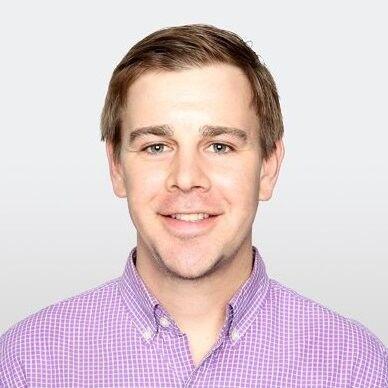 "Two recommendations about renovation -- you need to be able to get along with and occasionally argue with your builder," said Jeffrey Stasz of Resident, LLC. "And, pay for a quote. Free estimates are in decline with good reason. A detailed, accurate proposal can take 20-60 hours. Hiring a contractor to help you with 'pre-construction,' you get a much better quote and if you don't go with the contractor that did the work, you at least have a line item base line to go off of."
Many of us like to watch television shows that depict do-it-yourself renovating. The process of renovation seems easy. I've seen women wearing hair extensions, full makeup and a brand-new manicure while tiling a shower. It looks effortless.
It's not. Renovations can take months to complete. Unexpected costs come up. You never know what you're going to find behind a wall, but reputable contractors, builders and designers have expertise in determining that. More importantly, they can tell you which renovations have the best return on investment.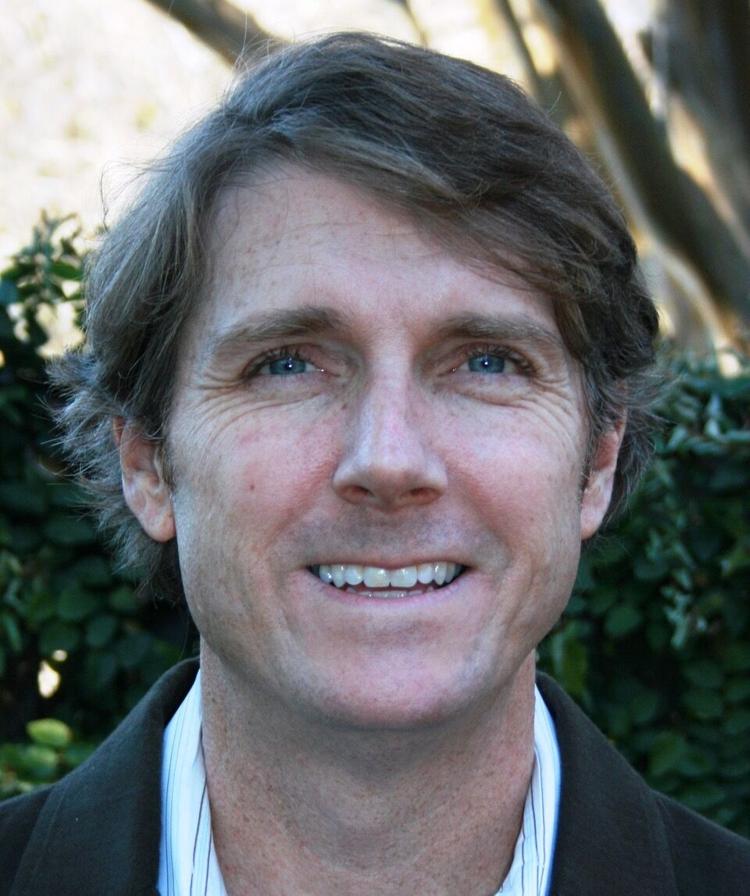 "Renovations almost always take more time than clients expect," said Eddie Bello of Bello Garris Architects. "Ideally, it's good for the client to have lived in the house for a while prior to making changes. This isn't always possible, but the insight gained by experiencing first-hand how the house works and feels generally will help guide decisions for what to change."
Unless you are an experience builder, contractor, engineer or architect, leave the renovations to the experts. It'll save you money and possibly, the close relationships within your home.
Renos making a comeback
Renovations are on the upswing again. As with most industries, March brought renovations to a standstill and it was reflected in those businesses that were directly involved in renovation and building projects. As the nation and economy are slowing make a comeback since the initial onset of the pandemic, we're seeing the proverbial light at the end of the tunnel. Charleston homes sales are strong and steady and getting homes into shape to sell is more important than ever.
According to the most recent findings (Q2 2020 study) from the National Kitchen & Bath Association (NKBA), the "current health of the industry is rated at 5.9 on a scale of 0-10, 1 being the worst, 10 being the best. That's up significantly from the previous quarter. Consumers are spending. People are remodeling and renovating.
There is a pent-up demand for home improvement. The industry now expects a full-year's sales decline of just 4.4 percent in 2020, according to NKBA's data.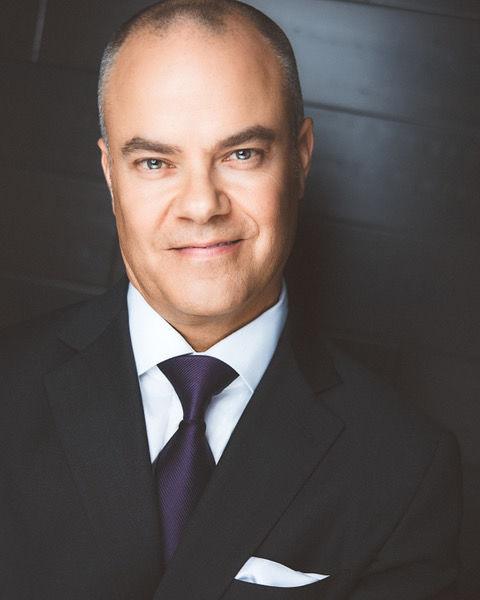 "Our members are feeling more optimistic about their business and the state of the kitchen and bath industry than they were last quarter," said Bill Darcy, NKBA CEO. "While there is an expected revenue decline for 2020, the industry is still valued at $130.8 billion, and as homeowners feel more comfortable returning to showrooms and resuming work in their homes, we're well-positioned for a steady recovery and eventual rebound in the long run."
Kitchens and baths rank as top contenders on the remodels and renovation list. It's fun to take a peek inside beautiful homes where renovation means more than just minor tweaks. It means a complete redo.
The heart of historic Charleston
In the exclusive South of Broad neighborhood, the 1860's home at 36 Legare Street sits among some of the Holy City's finest estates. Undergoing an extensive renovation in 2017 through 2018, the year-long project included upscale finishes, features and structural improvements.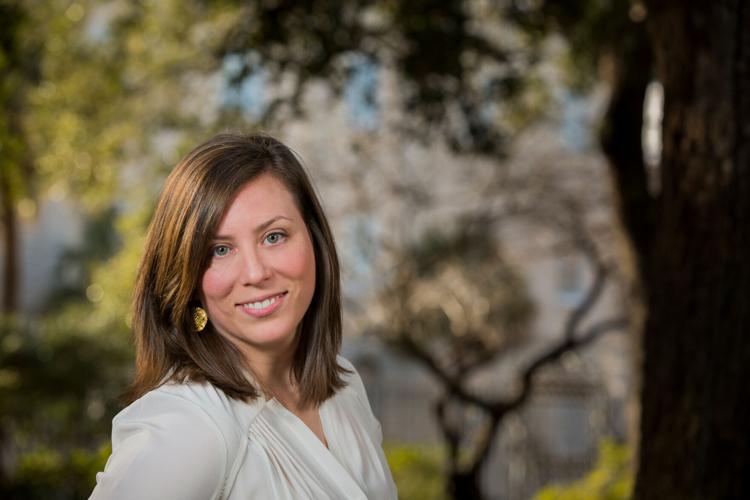 "The quiet location of this home is a favorite for locals and newcomers," said Leize Gaillard of William Means Real Estate. "It is quintessentially Charleston and yet outside the path of excessive street traffic."
With most high-end buyers wanting turn-key properties in downtown Charleston, the 3,472 square foot home ticks those boxes, especially with inventory for already-renovated homes being relatively low, according to Gaillard. "Given the time and expense involved in renovating historic homes, buyers have reasonably high expectations if they're going to pay top dollar and they want to know that the renovation was 'done right' with attention to a home's system and structure, not just the cosmetics."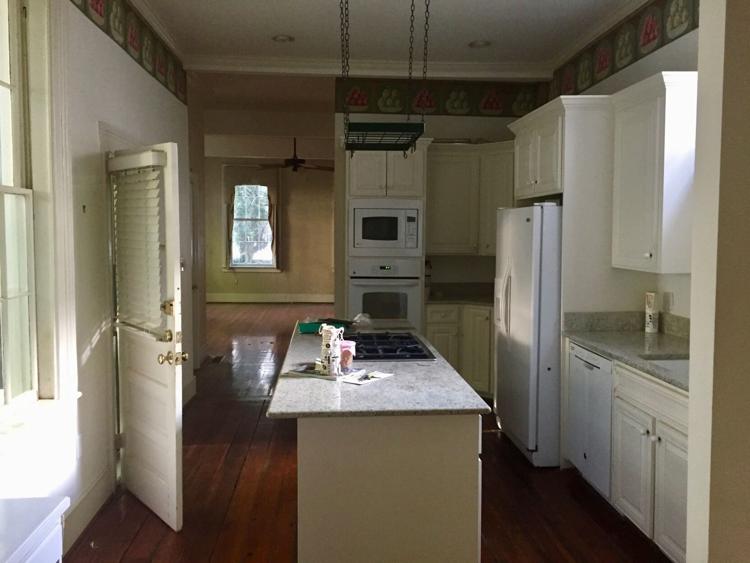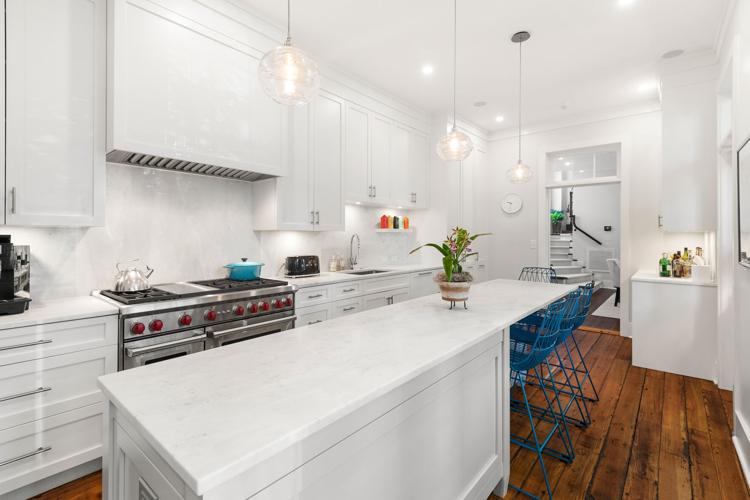 Bello, one of the architects of 36 Legare said that "imperfections" of historic properties are what makes them authentically unique. "There are wonderful, interesting elements in historic buildings. Walls that don't align, worn stair treads, sloped floors, mismatched door types – all are part of their character. Architects, no matter how skilled can't recreate those authentic elements. For 36 Legare, the clients were way ahead of me and had this mindset at the start of the project."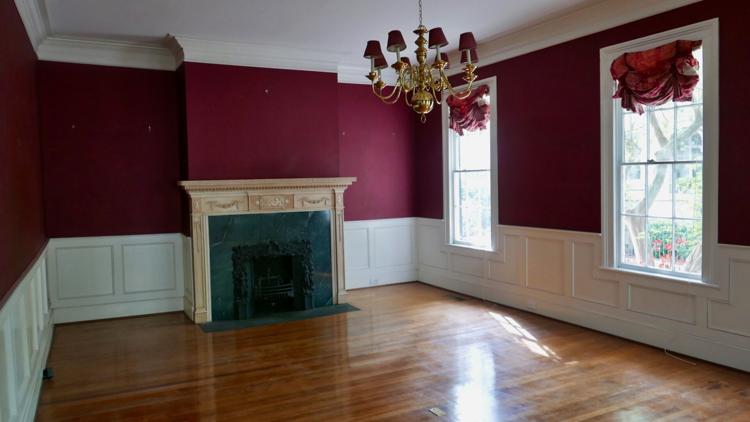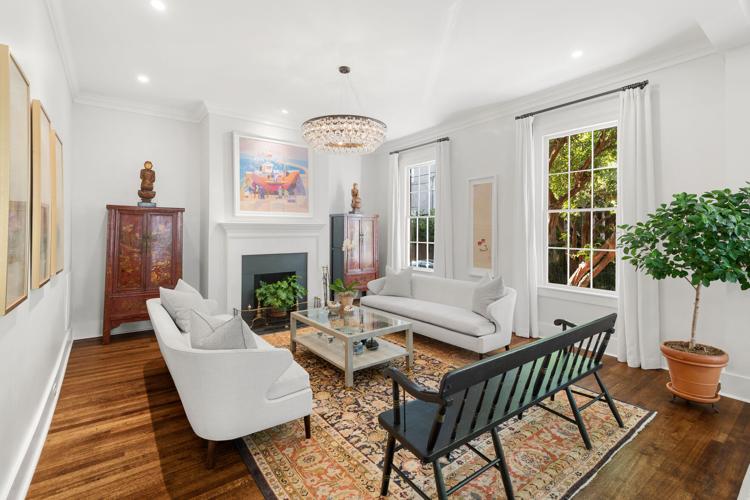 Some of the numerous renovations included replacing plumbing, wiring, roof, windows, exterior, rebuilding the upper piazza, and restoring original fireplaces to operational, wood burning ones. Smart systems give added security and the gardens, crucial to Charleston historic properties were fully redesigned and rebuilt.
"Many prospective buyers of high-end real estate own properties in other parts of the city or the world and intend their new home in Charleston to be a part-time or seasonal residence," Gaillard explained. "They want to know that homes are 'healthy' enough for lock-and-leave living. They need to be designed, renovated and maintained in the event that a home is unoccupied for weeks or months. Renovation efforts that include exterior and interior, smart controls, low-maintenance landscaping and secure parking are important to these buyers."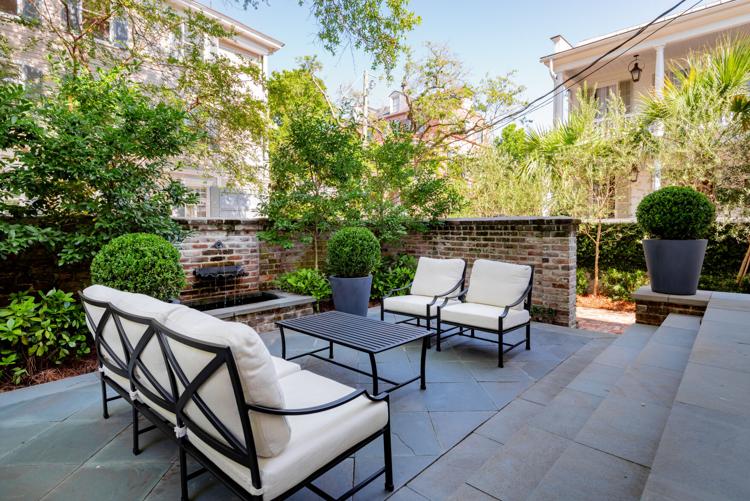 A rear addition was rebuilt to expand the kitchen and rear great room, with the addition of a first-floor full bath. Kitchen renovations included Venatino marble countertops and SubZero, Thermador and Wolf appliances. "There's a hatch in the floor that leads to a cistern," Bello said. "We had to design around that – it's in the kitchen – but now it's used as a great wine cellar."
Renovated baths include marble countertops, glass-walled showers, heated floors and soaking tub. Outside, the iron gate was made by Charleston famed craftsman, Philip Simmons.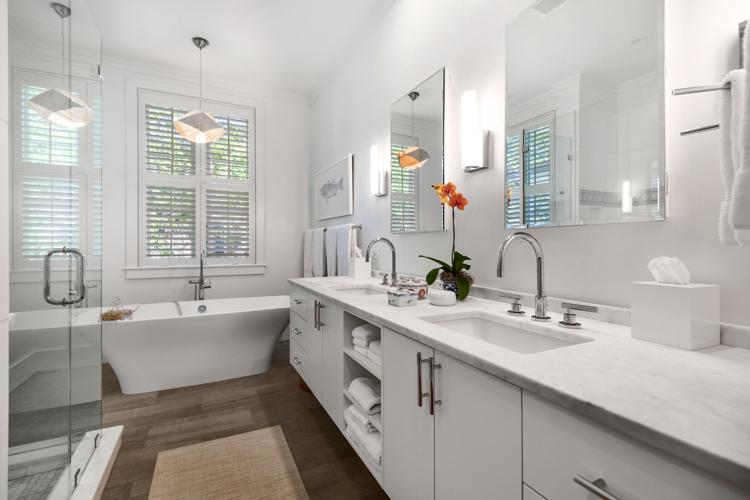 Though the pandemic resulted in market fluctuations in early 2020, sales are good, Gaillard said. She has seen a steady interest in the Charleston market, downtown and beyond. She is also seeing an influx of people who wish to relocate to Charleston, and buying interest from current residents who want to take advantage of lower interest rates.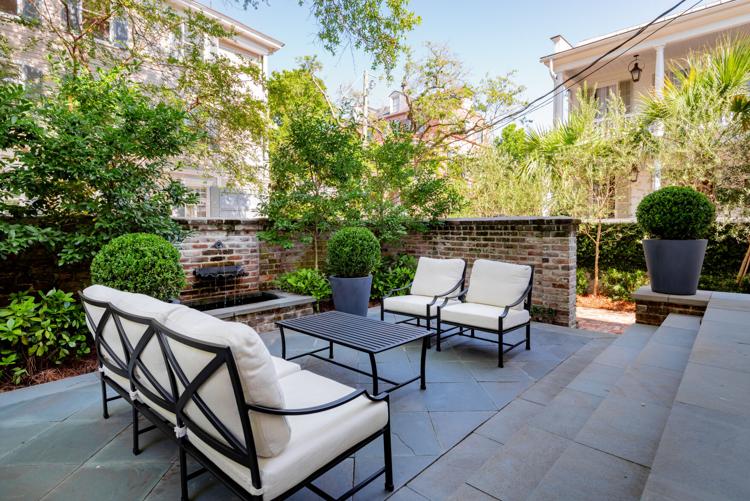 This turn-key historic home is especially appealing to luxury buyers. "This home is a short walk to world-class dining, shopping, cultural institutions and parks for which Charleston is known and cherished," said Gaillard.
List price for 36 Legare: $3.75 million
Year built: 1860
Restoration: Bello-Garris Architects, Magee Ratcliff Construction, LLC
Landscape: Wertimer-Cline
Charleston's best kept secret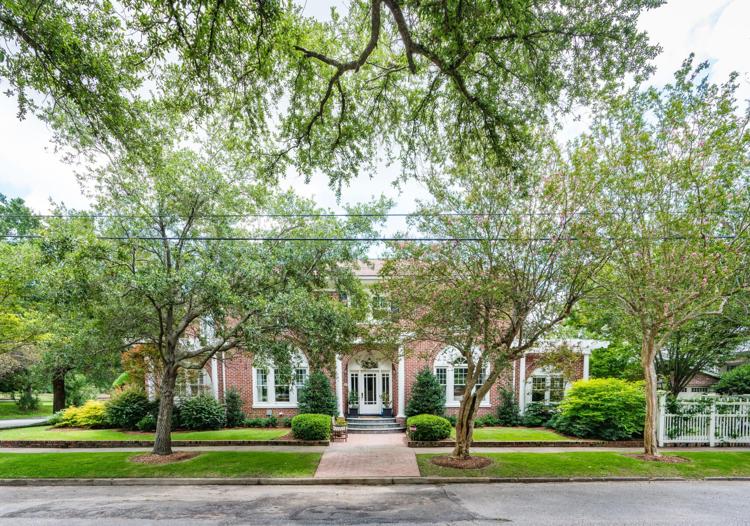 To the north and about three miles from South of Broad is a one of the peninsula's most dynamic and nationally-recognized historic neighborhoods -- Hampton Park Terrace – what some refer to as the city's "best kept secret."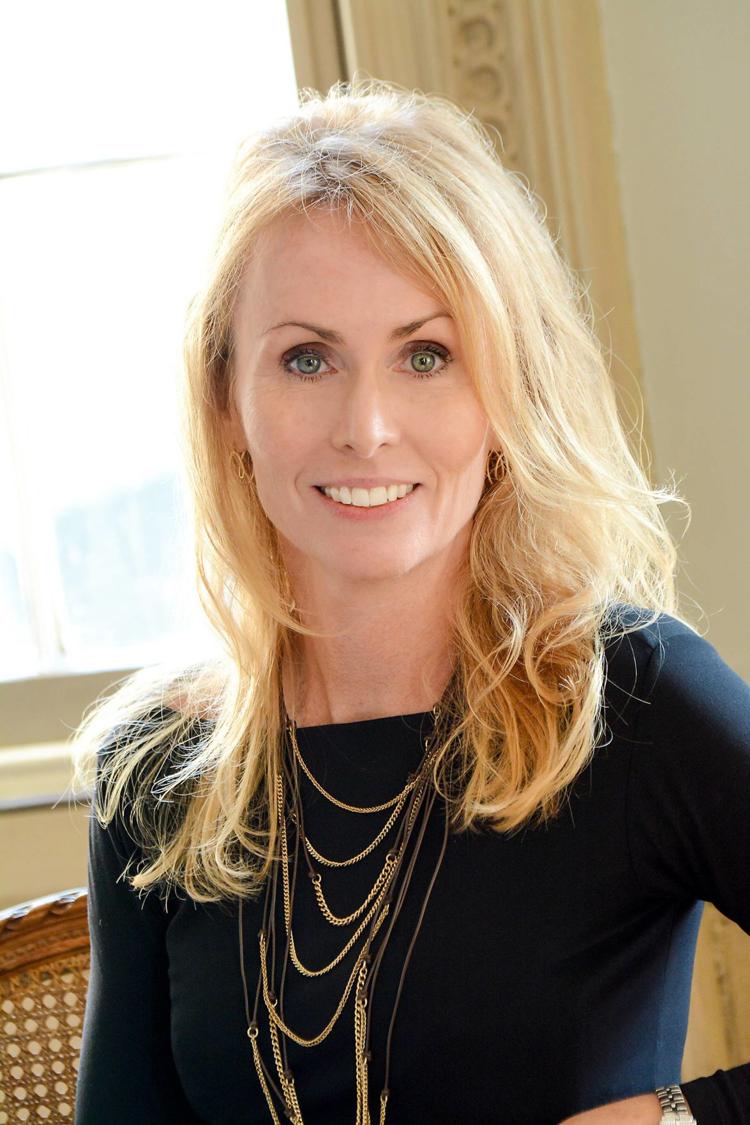 "Hampton Park Terrace is the perfect example of old southern charm and elegance," said Leslie Turner of Maison Real Estate. "Most homes in the neighborhood were built in the early 20th century and feature a range of styles, from small Freedman cottages to majestic Queen Anne style houses."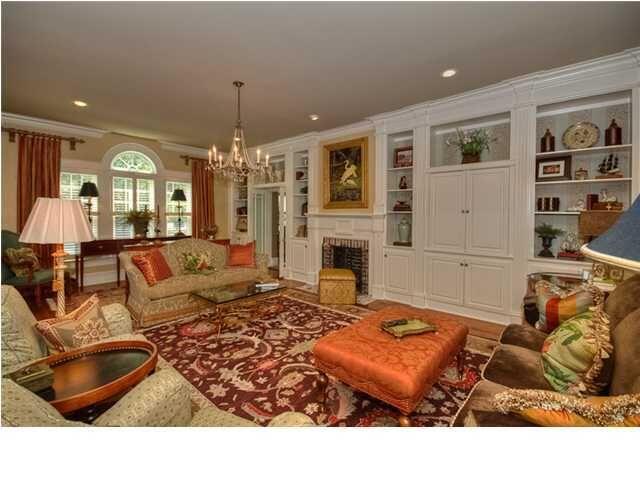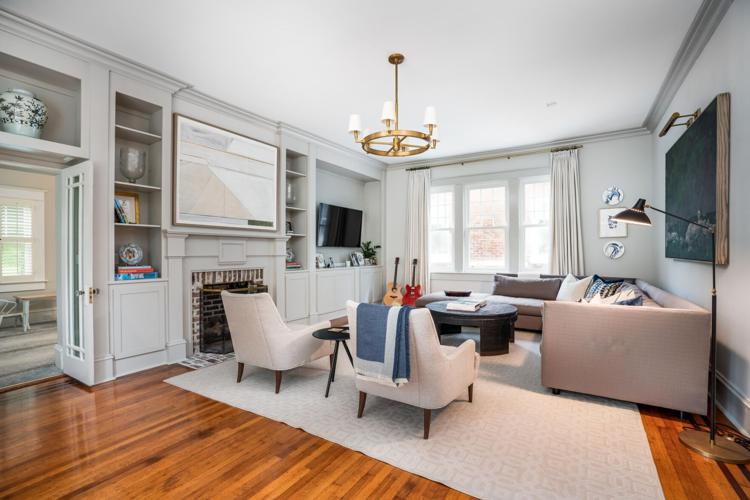 Turner's listing at 56 Parkwood Avenue is known as the neighborhood's "crown jewel." Built in 1920, the century-old, 3,456 square foot home has been completely renovated for modern living. The current owners wanted a "hip and chic" vibe to mesh with its original historic fabric. They did so through careful preservation of original finishes and features.
"The home's architecture stands out among the surrounding bungalows and craftsman style homes," said Turner. "The owners took special care in preserving historical details such as the beautiful Greek Key flooring inlay wood floors and glass French doors. It faces Parkwood Avenue, a quiet street, while being right across from the park."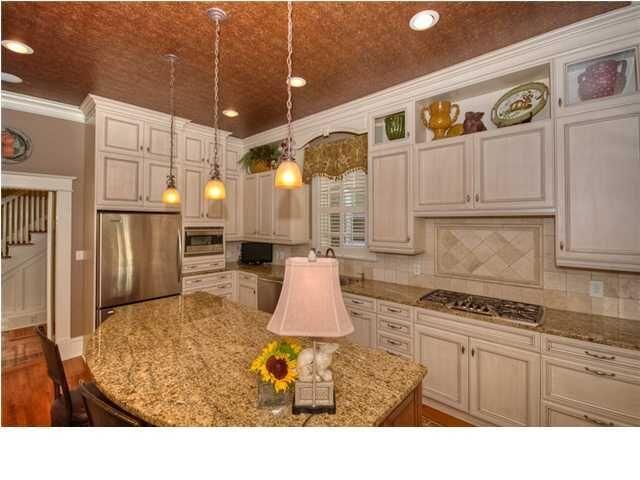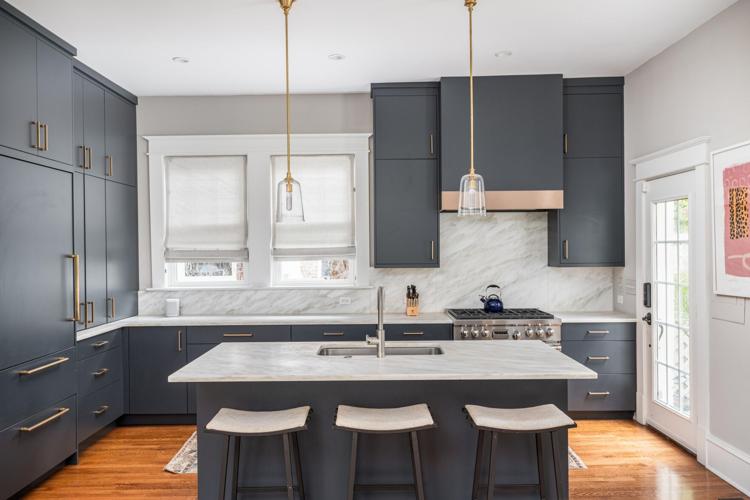 In 2019, renovations were made to existing heating and cooling systems. All baths have been updated and a wall was removed to open up the kitchen, plus upscale appliances such as SubZero, Wolf and Asko were implemented into the design. Calcutta Gold Luccicosco marble countertops and solid bronze pulls make the space a showstopper. Special finishes such as lacquered walls in the powder room, Carrara marble in baths and Charleston style gas lanterns on the porch make it a luxuriously livable home.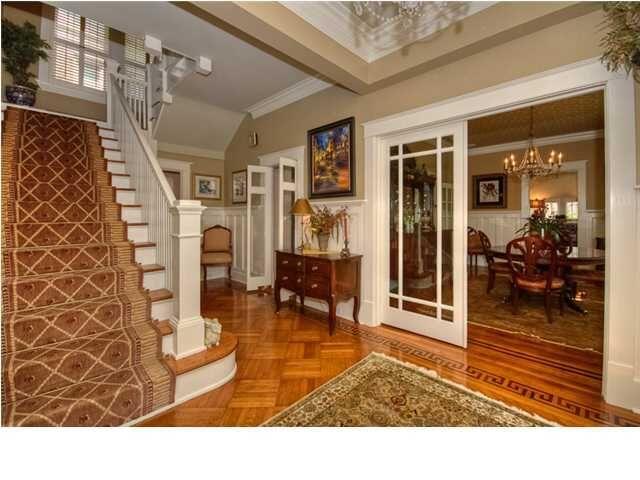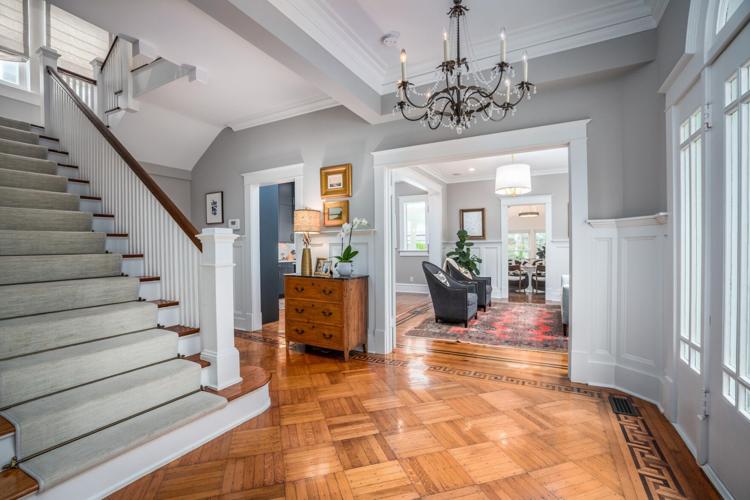 The owners have lived in New York, Nashville and Los Angeles. They settled in Charleston because of the abundance of beautiful, historic homes. The owners stated they "love the challenge of breathing life into an old home."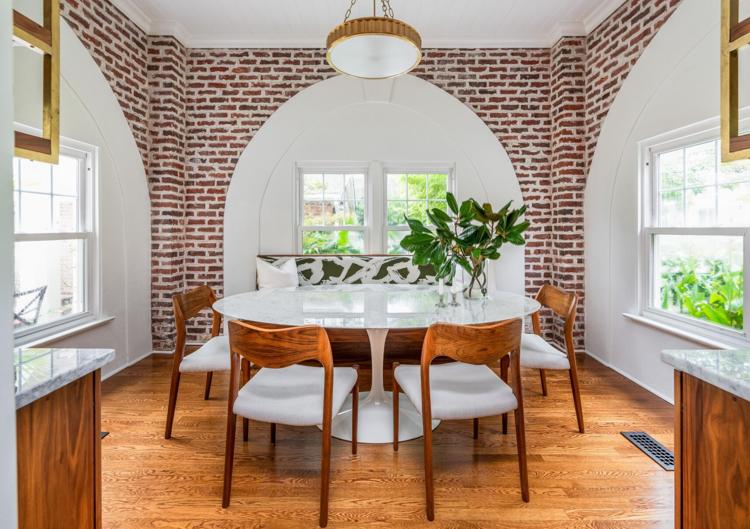 "Unlike other neighborhoods, traffic and parking are never an issue in Hampton Park Terrace," Turner said. "It's easy to hop on the Ravenel Bridge to Mount Pleasant or Sullivan's Island or drive to West Ashley or James Island. Hampton Park is the largest park on the peninsula and it's a destination for runners, and residents strolling among the landscaped gardens. It is popular with young professional families and retirees and it combines the ease of living and quality of life. There is a variety of real estate and peaceful surroundings without sacrificing amenities."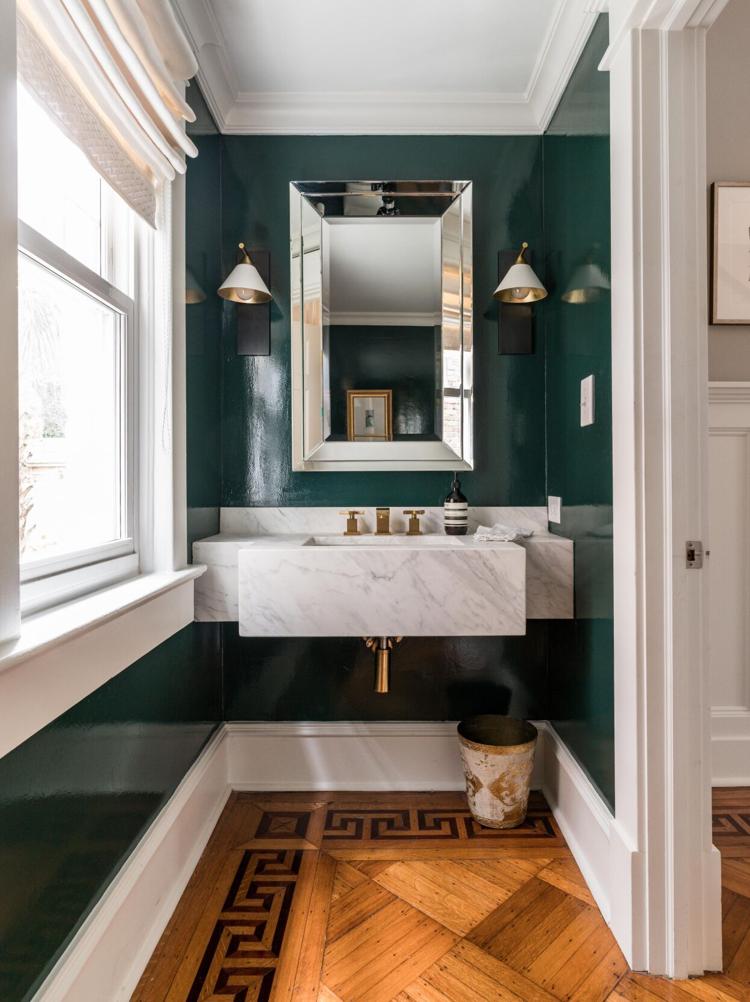 Move-in-ready for full-time residents. Beautifully renovated for lock-and-leave living, the home has a garage (perfect for golf cart storage), the best mode of travel in the neighborhood according to the present owners.
"Hearing the Citadel's last bugle call of the day, seeing the fireworks after the Riverdogs' baseball games and taking evening strolls and bike rides in Hampton Park are some of the best things about living here," the owner said.
List price for 56 Parkwood Avenue: $1.649 million
Year built: 1920
Restoration: Contractor, Superior Builders/Aaron Yeomans
Interior renovation and design: Bess Lee of Lola + Bess
***
Top 10 renovations & their average cost
1. Minor bathroom remodel, $10,700
2. Landscaping, $3,502 and $1,465 for a designer
3. Minor kitchen remodel, $14,913 - $14,691
4. Exterior improvements, $7,239 - $10,393
5. Attic bedroom addition, $39,188
6. Major bathroom remodel, $26,052
7. Major kitchen remodel, $39,920
8. Deck, patio or porch addition: $11,000
9. Basement remodel: $51,051
10. Replacement windows, $9,700
Source: HGTV
ONLINE:
For view more photos visit www.postandcourier.com/real_estate.
Contact Brigitte Surette at bsurette@postandcourier.com.