The Charleston region's housing market should continue to grow in 2017, though at a slower pace than last year,  a University of South Carolina economist told industry professionals this week.
"We expect (strong home demand) to continue to thrive in 2017," Joey Von Nessen told members of the Charleston Trident Association of Realtors. "But we are seeing prices settle down and not shift as much as in previous years."
In the Charleston area, 22.3 percent of all home sales last year - more than any other sector - were for homes priced at $400,000 and up. It's suggests the second home market is coming back to the coastal Lowcountry and that people are making more money and willing to spend it on higher-priced homes.
"More people are buying more expensive homes," Von Nessen said.
He called housing a leading industry in the area and projected sales in the Charleston market to rise 8.1 percent this year. Last year's sales climbed 9.3 percent.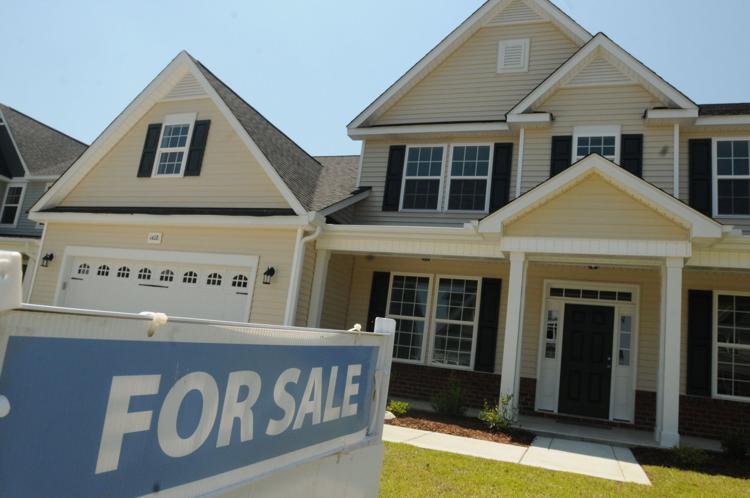 Von Nessen also said that even with strong home sales, there is still room for improvement because the construction sector's growth in South Carolina lags about 1.7 percent behind the national rate.
Employment in the construction industry increased about 10 percent overall last year but the specialty trades category dipped 5 percent, a signal that more people are buying new homes rather than remodeling existing properties.
He added that the housing market and construction in general will continue to be supported for some time as property owners repair damage from Hurricane Matthew in October and from the historic flooding across the state in 2015.
Von Nessen also projected low gasoline prices and higher consumer confidence bode well for Charleston's tourism economy, driving more people to the region, which currently has the best employment growth rate in the state at 3.2 percent.
Looking ahead on interest rates, he said the projected rise in interest rates this year of less than 1 percent will generally not depress home sales.
"The housing market is so strong, I don't think it will put a damper on the housing market," Von Nessen said.
He said a strengthening U.S. dollar could cause more harm than rising interest rates on the state's economy and on the housing industry because manufacturing is a key driver of economic growth in South Carolina. A stronger dollar means it costs more for foreigners to buy U.S. goods.
A tightening labor market in a state where unemployment stands at 4.4 percent, below the U.S. average of 4.7 percent, means employers will have to begin paying more to keep skilled laborers or poach workers from other firms, according to local economist Stephen Slifer. That could lead to inflation unless productivity is increased, he said.
Slifer also projected the state will not see a recession until 2020 at the earliest, meaning it will be the longest expansion in U.S. history at 11 years. The last recession ended in June 2009.
Overall, USC's Von Nessen said the state economy has leveled off from the growth of previous years but will continue to expand in 2017, though no major industries are projected to ramp up this year beyond their current rate of growth. 
"South Carolina's economy is on solid footing for 2017," he said.