The fault line under Charleston shifts, and a massive earthquake jolts South Carolina.
Buildings crumble, fires rage and roads become impassable. Functioning hospitals are overrun, potable water is hard to come by and tents sprout up outside homes.
It's happened before. In 1886, when what is believed to be a 7.3-magnitude quake startled Lowcountry residents one warm August evening just as everyone was about to go to bed. About 60 people lost their lives, and the shaking was felt up and down the eastern seaboard and as far west as the Mississippi River.
The ground underfoot will give way again, possibly on a similar scale within the next 50 years, according to the U.S. Geological Survey.
Damage will be in the billions of dollars across South Carolina, with Charleston at the epicenter suffering close to $20 billion alone, according to a report from the College of Charleston. When it strikes, most residents will feel another jolt. They are woefully uninsured, and earthquake coverage continues to rise.
Less than 10 percent of the state's residents carry coverage against the earth moving beneath their property, according to Russ Subisky of the S.C. Insurance News Service.
That number hasn't changed much since the Geological Survey put a bigger bulls-eye on South Carolina, and especially Charleston, in 2014, when it updated the risk of a major earthquake rattling the state before the end of the century.
"We are humans in this state, and we don't buy something that we don't normally use," said Ray Farmer, director of the state Insurance Department. "Very few of us buy flood insurance, and that translates to a much lesser degree to earthquakes."
After the Geological Survey heightened the Palmetto State's vulnerability, at least three major carriers requested rate hikes for earthquake coverage, according to the state insurance agency. 
Liberty Mutual, State Farm and Farm Bureau all sought increases in the amount they charged homeowners over the past four years for earthquake insurance. They didn't get all they asked for, but the Insurance Department signed off on higher rates "following an in-depth review and actuarial analysis," according to spokeswoman Ann Roberson.
For instance, State Farm, the largest insurance provider in the state, asked the state to push up earthquake rates for homeowners 175.6 percent in 2014, the same year the USGS came out with its upgraded risk.
The state agency OK'd a hike of 22.2 percent.
Liberty Mutual, in 2014, requested a 65.7 percent boost in homeowners' earthquake rates. The state signed off on a 40 percent increase. In two subsequent requests, the state agency OK'd a combined spike of 38.4 percent for the Boston-based company. Part of that was a 20 percent rate increase that took effect this year.
For the average policy holder, the Insurance Department estimates a 20 percent rate hike would come to about $40. That figure will vary depending on the type of structure, building height and age, deductible and other factors.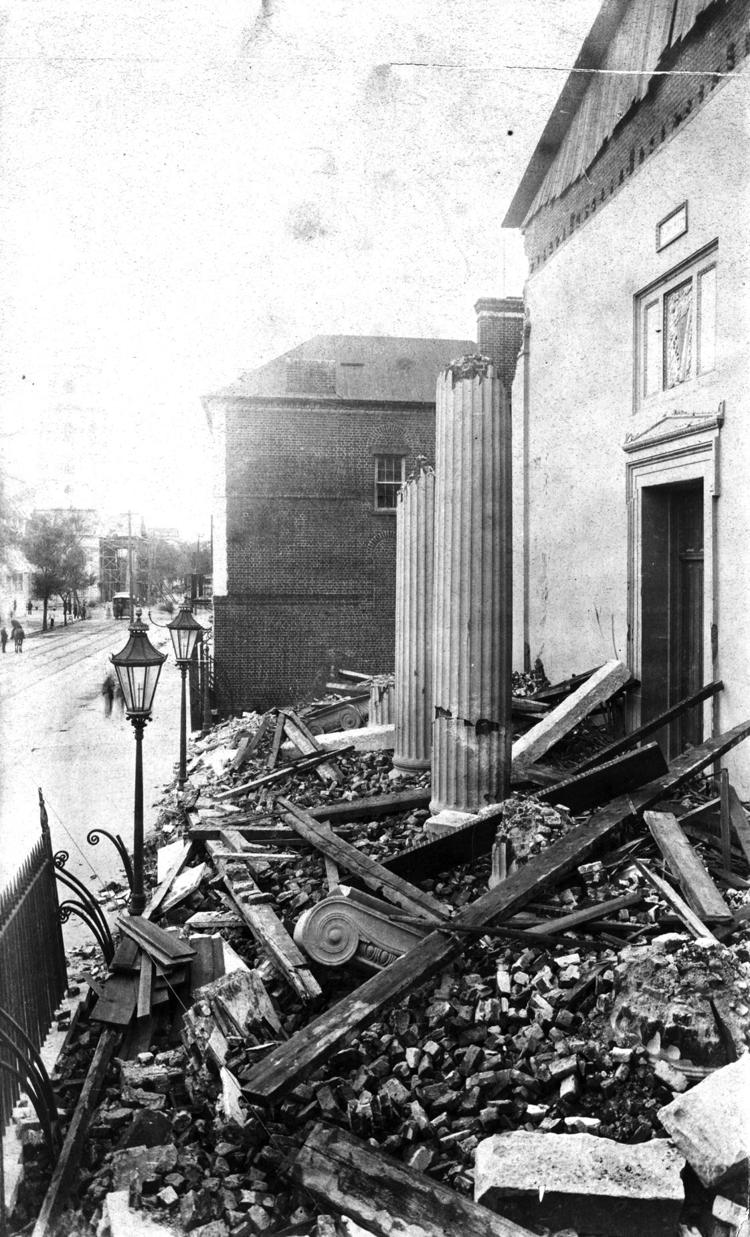 The higher rate reflects forecasts for expenses, claims and reinsurance costs for industry officials trying to figure out the state's future based on its past.
"Because of the low frequency yet very high severity of losses from earthquakes, it is important that our coverage is adequately priced in the event of a disaster," spokesman Glenn Greenberg said. "Our responsibility is to remain in the strongest financial position to promptly and fairly settle our customers' covered losses."
State Farm agent Billy Swails of Mount Pleasant said rates have gone up with the state's higher risk, but the number of property owners buying earthquake insurance has remained pretty constant.
He said many of his clients opt for the coverage, but others will never be convinced.
"I'd be willing to bet we have another hurricane before we have another earthquake, but I also think people should have as much coverage as possible," Swails said. "We are sitting on the Atlantic Ocean and a fault, but we live in the best place on Earth so we just go with it."
Covering the risk
Roberson said it's important to note earthquake coverage, which must be bought separately, is a small part of homeowners' insurance premiums and the dollar amounts are not as significant as the percentage increases suggest. She also said the cost generally does not change every year for every company.
As a rule of thumb, figure a cost of up to $1.75 per $1,000 of home value in highest-risk states, such as South Carolina, to as little as 50 cents per $1,000 in the lowest-risk states, according to a 2015 report by Insurance.com.
During the past year, the state's insurance chief said 18 earthquakes quivered across the state. The most recent one shook four miles under Summerville earlier this month.
While the Lowcountry is the epicenter of activity, other parts of the state feel slight shakings from time to time as well. Areas near Pageland, Union and Winnsboro have all reported small quakes since November from more shallow levels, according to the S.C. Geological Survey.
"Obviously, they aren't very big," Farmer said. "But that is a peril showing that we need to be covered."
He noted the "thousand-year flood" exposed the entire state to the vulnerability of flooding in 2015, when many people realized they didn't have insurance protection for water damage. It's separate from homeowners' policies.
But some people are paying to protect against the next big one.
All told, South Carolina ratepayers doled out $41.4 million in 2016, the latest year of paid premiums for earthquake coverage available from the state Insurance Department.
That followed $37.1 million paid for earthquake coverage in 2014 and $40.7 million in 2015.
Farmer couldn't say if the increased payments were from higher rates or from more people signing up, but Dubisky said the number of people with earthquake coverage has remained pretty consistent over the years.
One reason behind the rise in paid rates statewide may be because of population growth, said Chris Silcox of Charleston-based C.T. Lowndes Co. Insurance Agency.
"There are more people buying earthquake insurance because there are more people moving here," Silcox said.
He called earthquake coverage a small part of homeowners' overall policies.
"By and large the wind exposure is the largest portion of the premium along the coast because of the hurricane threat," he said. "On earthquake rates, we have not seen much of a rate change."
Many of the agency's Charleston customers have earthquake coverage.
"A fault line runs through Summerville, so it's on people's radar a little more," Silcox said.
Several factors affect earthquake insurance rates.
In general, you'll pay more for coverage if your home is built of brick or masonry, is multiple stories, sits on a raised foundation, predates building codes and is in a high-risk area on soil that is more likely to move.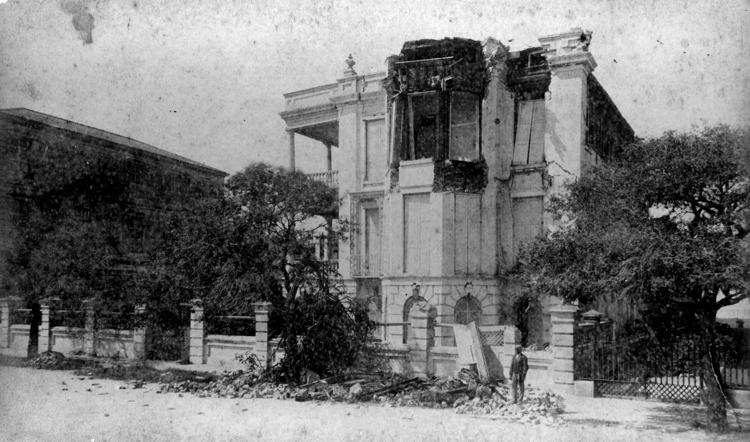 According to insurance.com's 2015 report, the cost of earthquake insurance for a frame home in Charleston valued at $300,000 with a 15 percent deductible is about $450. The cost to insure a masonry structure under the same policy is $857.
That compares to $42 for a frame structure in Bismarck, N.D., and $1,157 for a similar dwelling in Los Angeles.
And the higher the deductible, the lower the premium but the higher the out-of-pocket expense will be. For example, the owner of the $300,000 home with a 15 percent deductible will be on the hook for the first $45,000 in earthquake damage to the structure before insurance kicked in.
"It's important to have earthquake insurance because you never know when you are going to need it," Roberson said.
On shaky ground
The ground beneath Charleston is a relatively loose sediment of sand and clay deposited eons ago when the ocean reached to the Midlands. The soil is prone to liquefy during an earthquake, said Erin Beutel, an associate professor and tectonophysicist at College of Charleston.
The damage to buildings, roads and infrastructure occurs when the earth's shaking causes the sand to compact.
"All of the grains collapse to the bottom, and the water comes to the surface," Beutel added. "Houses, buildings and roads do not find water to be supportive."
South Carolina averages 10 to 15 earthquakes a year below magnitude 3. Most are not noticeable. The Charleston earthquake of 1886 was the largest recorded temblor to ever hit the eastern United States.
If a 7.0-magnitude earthquake struck the Charleston area today, it's estimated 156,000 buildings, or 60 percent of all residential and commercial structures, would be moderately damaged, according to the College of Charleston study. Others across the state would sustain varying degrees of damage.
About 32,000 structures in the region would be beyond repair, including close to 12,000 homes. In all, about 91,000 single-family homes would suffer some damage. More than half of those would be moderately harmed.
Overall, people should expect buildings to suffer some kind of damage, said Norm Levine, director of the Lowcountry Hazards Center and the S.C. Earthquake Education and Preparedness Program at the College of Charleston. 
"A reasonable insurance policy would be helpful to most people in the region," Levine said.
He carries earthquake insurance on his West Ashley home.
"I'm one of those people who'd rather be insured than uninsured," he said.