Charleston's booming housing market isn't just attracting middle-class families looking to fill the thousands of jobs in the region or retirees settling in the suburbs.
The wealthy are buying, too. And they're trending younger.
A peninsular Charleston house at 125 Tradd St. recently fetched $3.96 million after being on the market five days.
The buyer of the nearly 5,500-square-foot, three-story Capt. John Morrison House is Amir Golestan, founder of Charleston-based Micfo, a cloud-service provider to clients across 90 countries.
Golestan started the company in 1999 from his bedroom in Dubai at the age of 16. Now in his mid-30s, he operates his business from a third-floor office on East Bay Street. Golestan did not immediately return an email or phone message Tuesday for comment about the purchase.
The previous owner of the house, built circa 1805, was Tony Bakker, founder of Daniel Island-based software maker Blackbaud and a former majority owner of soccer team Charleston Battery. He bought the South of Broad property in 2015 for $3.1 million, according to Charleston County records.
The house, featuring five bedrooms and four and a half bathrooms, was listed for $4.2 million, according to Helen Geer, president of William Means Real Estate, which handled the sale for Bakker.
"The house is immaculate, and the grounds are in great condition," Geer said.
The early-nineteenth-century structure also includes an attached two-story carriage house, recently restored as a guest suite.
Among the house's many pluses is the Historic Charleston Foundation's easement on the neighboring lot. It prohibits construction that would block the view and crowd the house, Geer said.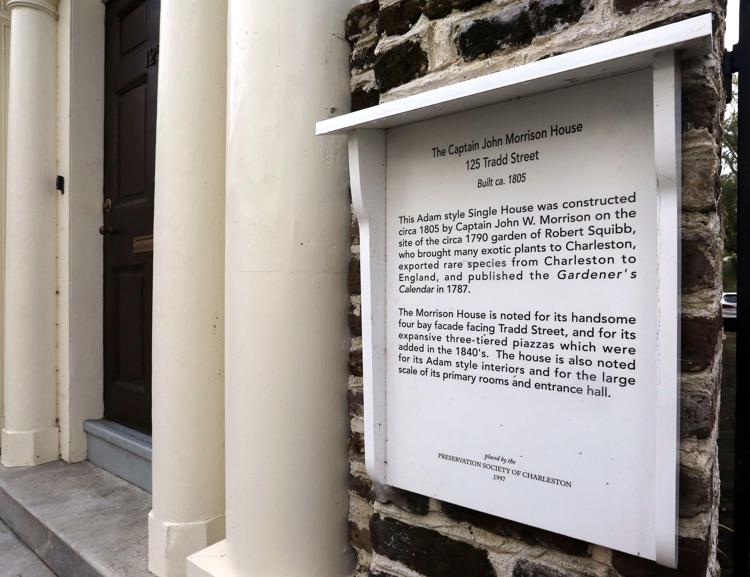 Another feature that sets the house apart is its width. It is four window bays wide, instead of three, allowing the staircase to be set back for a wide entrance hall.
"It is very elegant," Geer said.
The house was listed Nov. 10, and a contract to buy it was signed Nov. 15, according to Chuck Sullivan of Carriage Properties, which handled the sale for the buyer. The deal was closed Jan. 25.
Sullivan agreed with Geer that high-end buyers are looking for renovated homes rather than those that require a lot of work. He said also young families are showing greater interest in luxury real estate in the downtown market.
"It's a trend that we are seeing," Sullivan said. "Buyers and those looking to buy are trending younger, and they have kids. They have a need to be closer to town for work and school and social activities."
He added the younger buyer is also looking for a pool or a place that can accommodate a pool.
The Tradd Street property once had a pool, but it was filled in. "It's easy to put back," Sullivan said.
Geer said the high-end sale is indicative of the overall housing sector.
"The whole market is doing well," she said. "We just don't have enough inventory."
Sullivan agreed.
"We are coming into spring," he said. "Hopefully, we will get more inventory so when somebody comes to town, we will have more to show them."
While the sale is not a record, it is among the highest prices paid for a downtown Charleston house this year.
In January, a 4,269-square-foot house at 60 Church St. sold for $4.4 million to Kurt and Caroline Palmer of New York.
The highest price ever paid for a downtown Charleston mansion was $7.72 million for the Colonel John Ashe House at 32 South Battery St. in 2015.