A homebuilder's decision to cut off negotiations with Dorchester County over proposed changes to a Summerville neighborhood has politicians vowing to fight and has heightened the acrimony between residents and the company that wants to alter the look of their community along the Ashley River.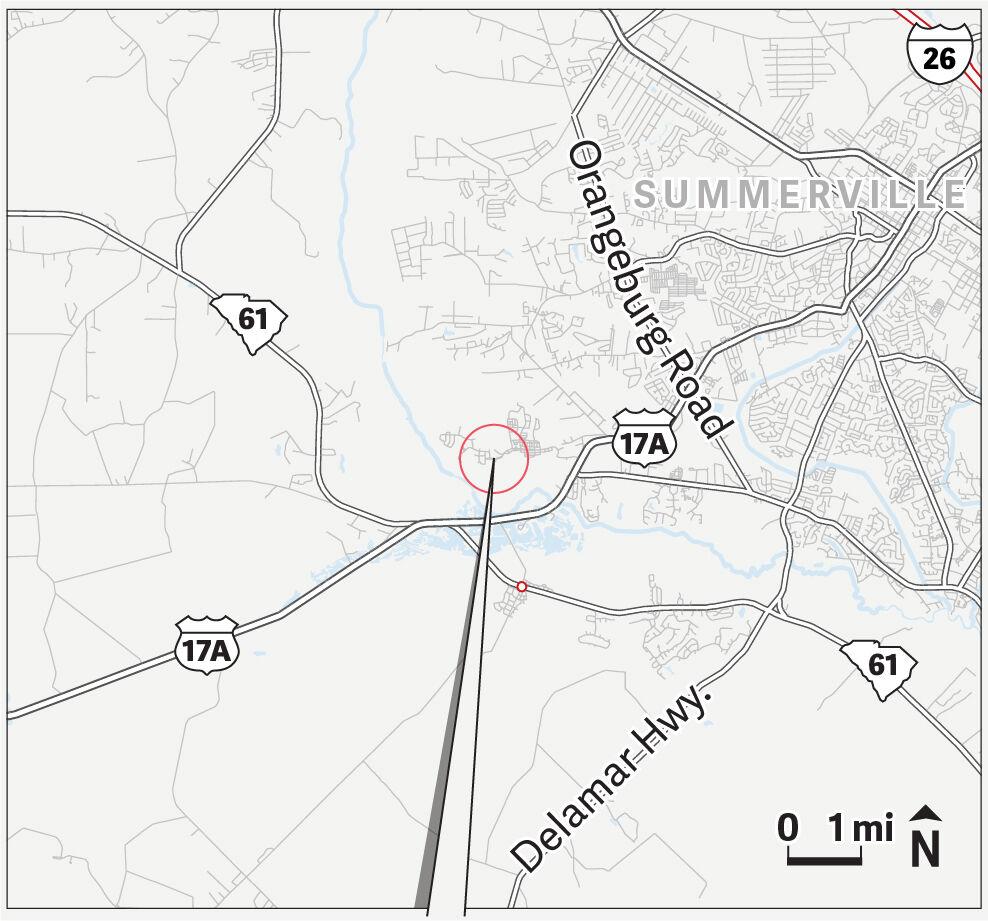 "I've got as much chance of swimming from Folly to Africa as I would to vote for this as written," County Councilman Jay Byars said after Kolter Homes abruptly shut down talks aimed at finding middle ground in a long-running dispute over whether a development agreement for The Ponds neighborhood should be revised.
Kolter Homes said it ended the talks because it believes the county isn't acting in good faith.
It has been more than two years since Kolter Homes proposed changes to a 17-year-old development agreement that details how to build The Ponds, a neighborhood of roughly 1,200 homeowners off U.S. 17 Alternate.
This year, the developer and county officials met behind closed doors to hammer out a settlement agreement that adds more homes, eliminates open space and a village center, reduces acreage for public schools, substitutes soccer fields for land that's supposed to be reserved for social and cultural uses and builds townhomes on what residents say is flood-prone land, according to court documents.
That settlement agreement now has both sides digging in their heels.
County officials agreed to the settlement because they thought — incorrectly, it turned out — that the changes would be more palatable to residents than what Kolter proposed in 2020. A backlash from residents forced the county to seek further concessions, and politicians said they thought they were making progress.
Then, about a month ago, Charlotte-based Kolter said it no longer wants to negotiate. Instead, it asked a judge to enforce a settlement that residents don't want and that county officials now see as a mistake.
'A gut punch'
Kolter's decision was delivered in an Aug. 19 letter from the developer's attorney to Kiera Reinertsen, the county's planning director. It blindsided County Council.
"It is a gut punch because we're now back to square one where Kolter is saying we're not going to honor any of the mediation negotiations," Councilman Eddie Crosby told residents during a meeting last month that was scheduled specifically to discuss Kolter's letter. Kolter said it wasn't told that meeting would be taking place.
Bill Hearn, the council's chairman, said he was surprised by the developer's letter, adding "we felt as if we were making progress."
Hearn said all of the concessions county officials thought they had negotiated are now "off the table."
Kolter said it had no choice but to seek enforcement of the now-disputed settlement agreement because the county has made no effort to officially codify any of the negotiated concessions in a public meeting.
"We had great hope of moving forward in conjunction with County Council to deliver additional community-focused results to the current and future residents of The Ponds, without future intervention of the court," Cheryl Shoun, a Nexsen Pruet lawyer representing Kolter, said in a statement. "Unfortunately, County Council has now made it clear that is not its intention."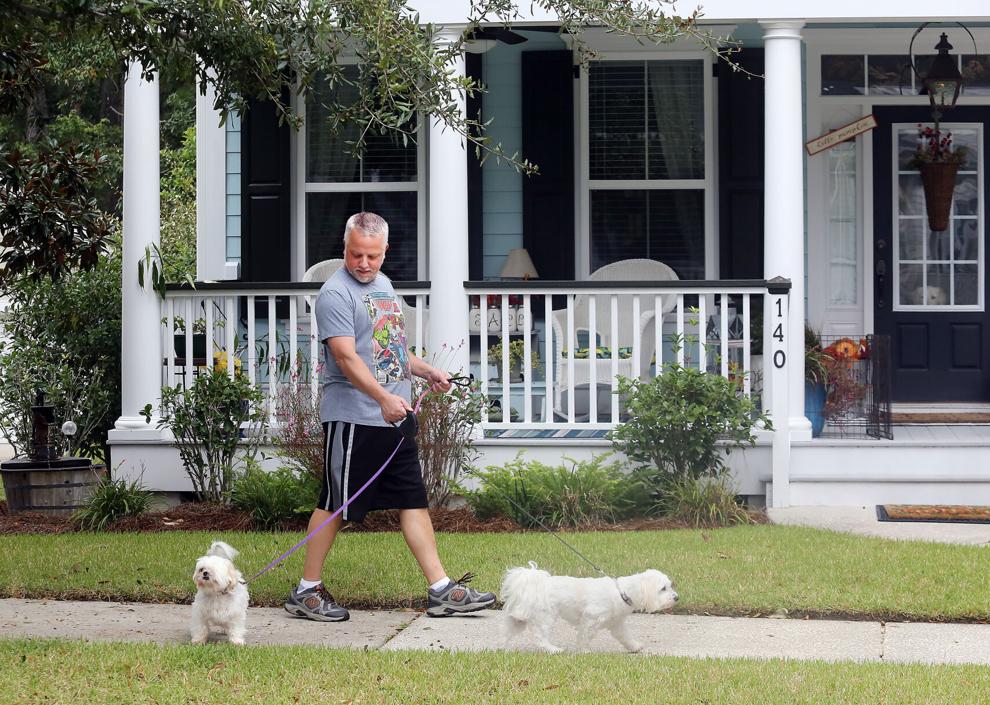 A judge hasn't ruled on Kolter's request to enforce the settlement agreement. A separate court filing asks the court to reconsider its earlier approval of that agreement. That request, which also is pending, was filed by resident Brian Riesen and signed by more than 300 of his neighbors at The Ponds.
Rick Price, a resident who signed the court document, told the county's Planning Commission on Sept. 8 that Kolter's actions are "a profound example of an out-of-state developer paying no attention to years and years of residents' complaints."
"And they're also, in my opinion, thumbing their nose at the county and legal contracts," Price said.
An uneasy coalition
Councilman David Chinnis said the county doesn't have to give in to Kolter because the existing development agreement for The Ponds — approved in 2005 — would prevent the developer from moving forward with its plans. It is that development agreement, adopted 17 years ago, that Kolter is trying to amend.
"You know what, they've got their pretty high-powered attorneys and those guys are doing their jobs, but in the end I'm not going to let a developer from somewhere else tell me what they're going to and not going to do when there's an existing development agreement and (planning document) in place," Chinnis said.
The county's latest stance has somewhat helped to heal a rift between council and residents, who felt the elected officials went behind their backs to enter into a settlement agreement with Kolter after promising in 2020 to fight the developer's efforts. Kolter's letter now has council and residents aligned on the same side.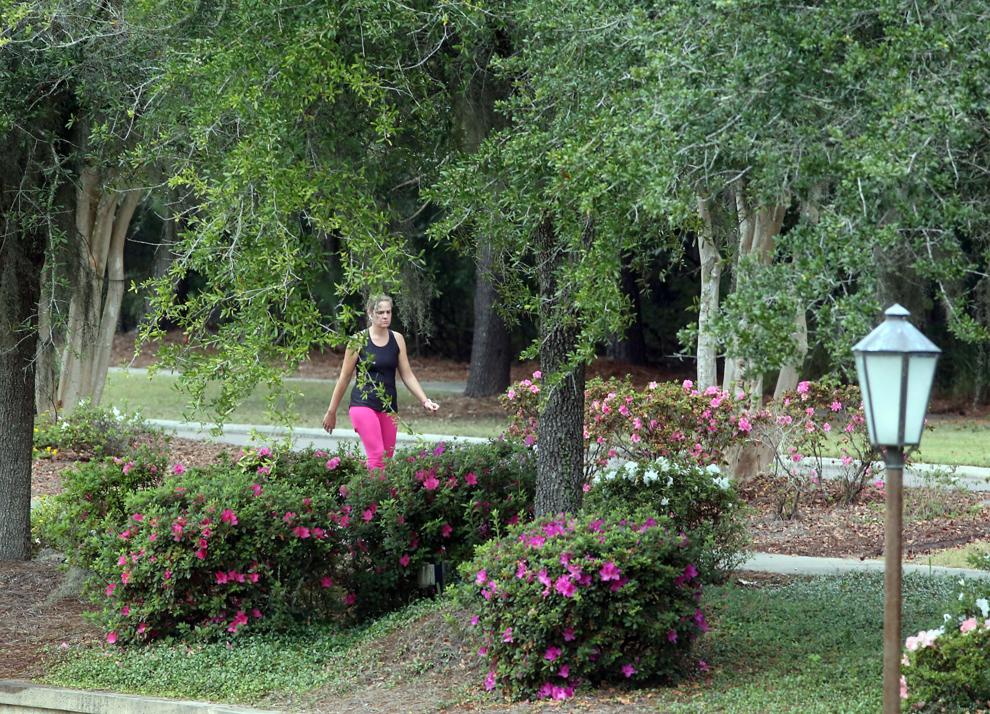 Residents are "willing to help the county stand against Kolter and prevent overdevelopment," Riesen said, adding, "We're not going torch and pitchfork on the county, unless they change course again, of course. The goal right now is to provide the county with legal ammunition they can use against Kolter in any ongoing discussions on the matter."
Still, there is a bit of unease on some residents' part about the county's abrupt shift.
"We also don't trust that this isn't merely political posturing and empty promises, that they (council) won't simply flip-flop again in the final hour by approving a softer version of bad-for-residents amendments," Riesen said.
Put words into action
That mistrust stems from two years ago, when Kolter proposed to eliminate amenities and build more homes than the 2005 development agreement allowed.
Council members said then that they supported the residents in opposing Kolter's changes. But in January, the county and Kolter started negotiating what ultimately would become the settlement agreement the homebuilder now wants a judge to enforce.
The perceived betrayal bothered Riesen so much that he decided to run for County Council against Byars, who represents the district that includes The Ponds. Riesen will be on the November ballot as a petition candidate after he and other residents went door-to-door to gather 1,021 signatures — more than the 852 needed to qualify.
While residents say they now applaud council members for taking a stand against Kolter's proposed changes, they want council to put it on record with a public vote.
"I know what has been spoken, but now it's time to put those words into action," Price told council Sept. 9.
Susan Gage has lived in The Ponds with her husband, Mark, since 2015. She said the dispute has been going on for far too long.
"Here we are two years later," she said. "Homeowners don't have a light at the end of the tunnel, and we still don't know what path we're on."
Gage urged council members to consider how they would feel if their neighborhoods were facing the same situation.
"Wouldn't you be all fighting to save your neighborhood?" she asked. "That's what we're trying to do. We're trying to save The Ponds."