COLUMBIA — Dominion Energy delivered a blockbuster offer to buy SCANA Corp. on Wednesday in the wake of South Carolina's failed nuclear project, pitching a $14.6 billion deal that would be among the largest in state history.
The offer from the Virginia-based utility giant, which SCANA has accepted, vowed to deliver lower electric rates to South Carolina Electric & Gas customers and a partial refund of the costly and incomplete expansion of the V.C. Summer Nuclear Station.
Dominion also delivered a warning to lawmakers who are tasked with deciding who pays what for the $9 billion project and the regulators who will help decide if the deal goes through: Keeping a state law that allows charging customers for the unfinished reactors.
On the table is $1.3 billion in refunds for the unfinished nuclear reactors, or an average of $1,000 to each SCE&G customer. Another enticement: Electric rates would fall by 5 percent per month, or about $7 a household, rolling back a slice of the higher costs ratepayers have shouldered to finance the scuttled project.
That covers nearly three-quarters of the nuclear costs customers have already chipped in over the past decade, and about a third of the project costs they'll pay in the future.
SCANA's chief executive, Jimmy Addison, said the deal "greatly reduced" the cost ratepayers would ultimately bear, though a specific estimate of the savings wasn't immediately available. SCANA would become a subsidiary of Dominion.
"For our customers, I hope today's announcement represents a positive resolution to what has been a very difficult situation — a situation that is far better than what we can do on our own," said Addison, a former finance chief who became CEO this month.
All the same, Dominion's offer drops into a vicious political environment. Lawmakers and utility watchdogs have vowed to make SCE&G customers whole and lop off the $27 a month the typical home pays for the project.
House Majority Leader Gary Simrill, R-Rock Hill, said the House will continue its plans to move forward with proposed fixes to the nuclear debacle when the General Assembly returns next week, including eliminating the law that allows SCE&G to charge customers for the unfinished reactors.
"The premise is, we protect the ratepayer. ... I don't see anything changing. That tone will continue," he said. "I don't see the General Assembly being held hostage to anything other than protecting the ratepayer in South Carolina."
Dominion chief executive Thomas Farrell, meantime, said his company could walk away from the deal if lawmakers or regulators took any actions that cause "adverse economic consequences."
"If it's insufficient to South Carolina, then we won't transact," Farrell said.
Political reactions
The sale hinges on keeping the state law that allows Cayce-based SCANA to collect customer payments for two unfinished reactors that cost $9 billion.
South Carolina regulators are considering whether customers of SCE&G, a SCANA subsidiary, should continue paying $37 million a month for work that will not provide a kilowatt of power. State lawmakers also will begin considering legislation next week that would cut off payments for the nuclear project, which account for 18 percent of customers' electric bills.
Dominion says the sale would cut the time that SCE&G customers needed to continue paying for the unfinished reactors by more than half while assuring the financial stability of its power company, a major economic driver in the state. Customers would pay on average a total of roughly $5,000, or $20 a month, to cover the cost of the reactors over the next 20 years if the sale goes through.
Farrell said keeping portions of the Base Load Review Act, the law that allows SCE&G to charge customers for the nuclear reactors, are "very important to the transaction but that doesn't mean no changes can be made."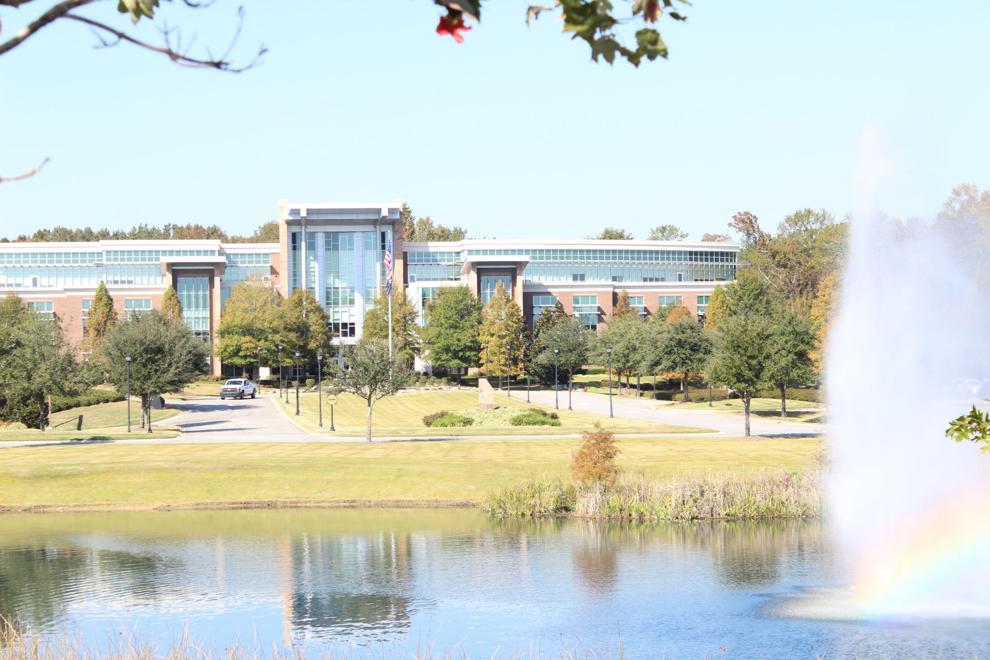 Senate President Pro Tem Hugh Leatherman, R-Florence, said he wants to protect ratepayers "as far as possible" from continuing to pay for the scuttled project. But he said he wanted to learn more about Dominion's offer.
"At the end of the day, we have to do what is best for ratepayers and puts South Carolina in a strong position for future economic development," Leatherman, R-Florence, said in a statement. 
House Speaker Jay Lucas, R-Hartsville, called Dominion's proposal an "interesting starting point" but said more can be done to give customers the relief and protections they deserve. Negotiations will continue, and the House will insist on "certain provisions," he said in a statement, without specifying. 
But after meeting with House leadership, including Lucas, on Wednesday, state Rep. Peter McCoy said top lawmakers want nothing less than a full stop to future customer payments for the reactors, which Dominion is not offering. 
"I'm not getting the impression this is gaining a lot of traction. There's no reason to jump on this deal," said the Charleston Republican, who leads the special House panel examining the nuclear fiasco. "They're dangling this $1,000 rebate to take the attention away from ratepayers still being accountable for this project."
Gov. Henry McMaster, on the other hand, praised the sale offer as "progress" that cuts what SCE&G customer owe.
Senate Majority Leader Shane Massey, R-Edgefield, said the timing of the announcement, less than a week before lawmakers return to Columbia for the new session, is meant to pressure legislators to keep the Base Load Review Act, the law that allows SCE&G to keep charging for the unfinished reactors.  
"I'm still having a hard time asking customers to continue paying for V.C. Summer," Massey said. "How do you ask people to continue paying for something they're never going to get? In order to sell that, (Dominion is) going to have to convince people it will be worse if they don't."
Deep discount
SCANA became a takeover target as its stock cratered over the past year with the collapse of its plans to kick-start a new age of nuclear power. The utility was majority partner in the reactor construction project, the nation's first in decades, that fell apart in July with cost overruns, design woes, work delays and the bankruptcy of the project's main contractor this spring.
The former Fortune 500 company has struggled with a political and financial maelstrom since the project was abandoned. Investors have punished the company again and again while state regulators considered slashing its revenues and lawmakers demanded refunds of the money customers have already paid, moves that executives say could push SCANA to bankruptcy.
"The big question is really what the regulatory/political environment is in South Carolina," Paul Patterson, a New York-based utility analyst, said of the deal. "What makes this situation so much more uncertain is just the high degree of politics and controversy surrounding the V.C. Summer project."
To sweeten its bid to extend its reach, Dominion is offering some perks to SCE&G customers.
Dominion has proposed to cut its proposed refund checks within 90 days of the deal being finalized. Refunds would be based on customers' electricity use during the year before the sale is completed, and Dominion called the plan the "largest utility customer cash refund in history."
Dominion also plans to slice electric rates by 5 percent, which on its face is slightly higher than the 3.5 percent cut SCANA proposed in the wake of the project's failure.
But 1.5 percent of Dominion's rate cut comes from President Donald Trump's corporate tax cut — savings that customers are already entitled to. The S.C. Office of Regulatory Staff, a watchdog agency, asked utilities last week to draw up plans to share their tax savings with customers.
Dominion also says it would write off $1.7 billion of the project's costs, reducing the amount of time SCE&G customers would need to pay for the unfinished reactors from roughly six decades to 20 years under the Base Load Review Act.
Dominion also plans to finish buying a $180 million natural-gas power plant that would make up for some of the electricity the nuclear plant was expected to produce, completing a plan first proposed by SCANA.
"This is a starting point, but I think the ... risks are still relatively high," said Shar Pourezza, a utility analyst at Guggenheim Securities. 
Another deal?
Richmond, Va.-Dominion is believed to have beaten out three other large Southeastern utilities for SCANA — NextEra Energy of Florida, Southern Co. of Georgia and Duke Energy of North Carolina, which is already South Carolina's largest power provider.
Those three power companies, along with Pacolet Milliken of Greenville, are central to negotiations for SCANA's partner in the V.C Summer Nuclear Station project: the state-run electric utility Santee Cooper.
Pourezza said it will be difficult to land a deal that secures the future of one power company and its customers without resolving the V.C. Summer issue for the other. The General Assembly would need to approve the sale of Santee Cooper, which is headquartered in Moncks Corner.
The governor said he wants to protect the state's 700,000 electric cooperative customers, mostly in rural areas, who get electricity through Santee Cooper.  
"(The SCANA sale) doesn't resolve the issue," he said. "The only way to resolve this travesty is to sell Santee Cooper. There is more work to be done, but today, we are headed in the right direction."
Dominion is one of the nation's largest utility companies, with electric customers in Virginia and North Carolina and a network of natural gas pipelines that snakes across the Northeast and the Rocky Mountains.
Dominion already operates in South Carolina with a pair of solar farms and a network of gas pipelines that run from the Lowcountry to the Upstate. The company purchased the 1,500-mile gas network from SCANA two years ago for $497 million.
If the sale goes through by the fall, the combined company would have operations in 18 states with 6.5 million power customers.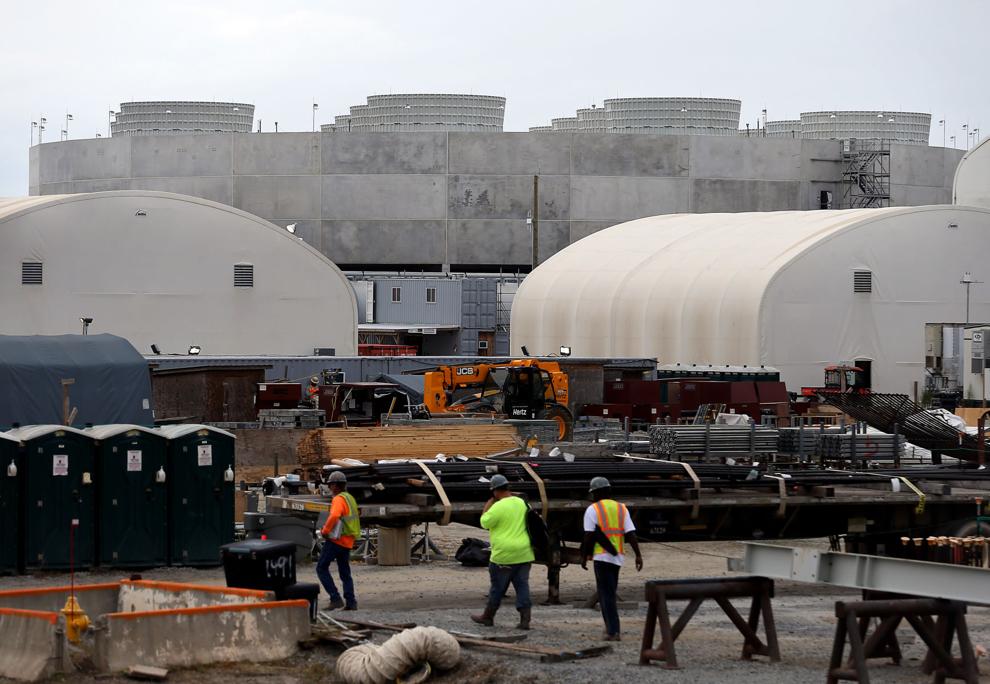 Dominion has pushed south aggressively in recent years, with ambitions to shuttle gas from drilling sites in Pennsylvania and Ohio to the fast-growing Southeast. By buying SCANA, Dominion would extend its reach into the region with another 1,000 miles of gas pipelines and almost 1.4 million gas customers in the Carolinas and Georgia.
Price premium
Under the sale terms, investors would swap each of their SCANA shares for roughly two-thirds of a Dominion share, valued at $55.35. The trade represents a 31 percent premium for SCANA investors based on the companies' average valuation over the past month.
The stock swap accounts for about $7.9 billion of the deal. The remainder, $6.7 billion, is SCANA's existing debt.
Even so, SCANA investors have seen their shares shed nearly half their value in the past year. The blood-letting has cost the company's valuation billions of dollars as the stock fell to six-year lows of under $40 a share.
The acquisition announcement helped boost SCANA's beleaguered stock, but investors appeared skeptical about the deal's odds: SCANA shares finished about 14 percent below the purchase price in trading Wednesday.
To be sure, there are plenty of regulatory hurdles to clear. In addition to South Carolina regulators, the deal needs approval from SCANA and Dominion shareholders, the U.S. Department of Justice, the Federal Trade Commission, Nuclear Regulatory Commission, Federal Energy Regulatory Commission, and utility commissions in North Carolina and Georgia, states where SCANA sells natural gas.
In the deal is approved, Dominion has pledged to keep SCANA's South Carolina headquarters and protect its more than 5,000 through 2019.