For people waiting in line since Saturday in downtown Charleston for a chance to buy a pair of designer sneakers, it was a short sale.
The limited-release "Sean Wotherspoon x Nike Air Max 97/1" went on sale at select retailers Monday, including APB at 460 Meeting St. Price: $160.
Though between 50 and 75 people stood in line for the noon sale — some since about 2 p.m. on Saturday — only 15 walked away with a pair of the multi-hued sneaker. The store, diagonally across Meeting Street from a former Bi-Lo supermarket, received an allotment for that many pairs, co-manager Tyler Tekac said Monday.
To control the crowd, the shop allowed only three customers in at a time. After about 15 minutes, the special-edition Sean Wotherspoon x shoes were all snatched up.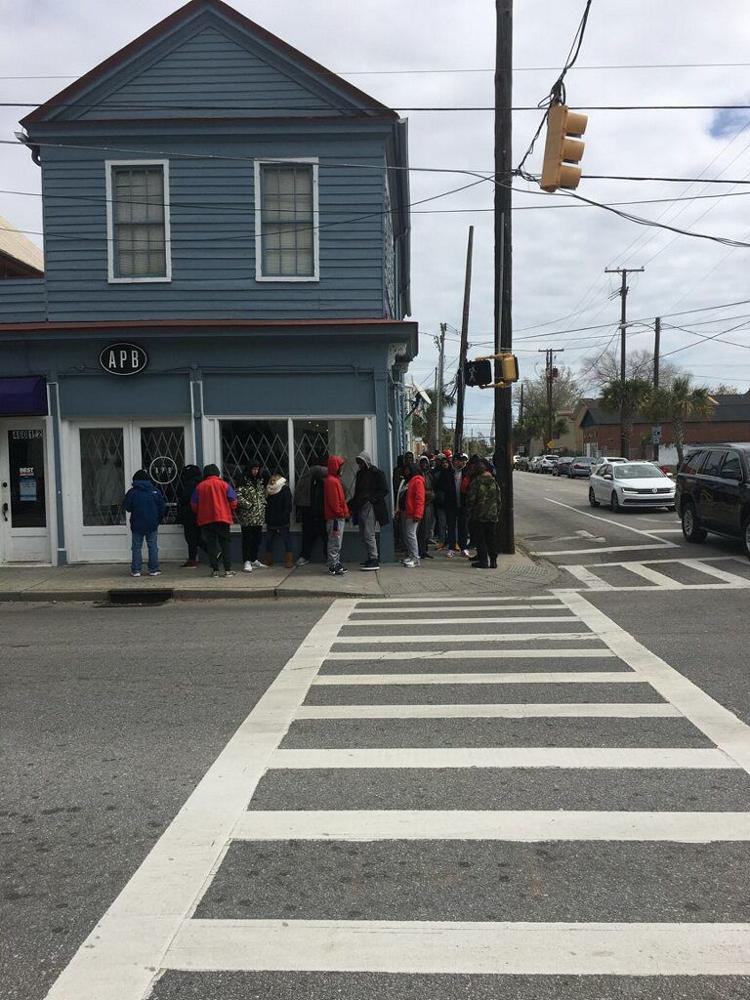 Buyers didn't even try them on for the most part because they know they can resell them for hundreds of dollars above the retail price. Some were being offered online Monday for more than $800 a pair. 
"As soon as they were gone, we went outside and told the rest of the people in line we were sold out," Tekac said. "Of course, they were disappointed."
Monday's event was an annual promotion by Nike Inc., which made its very first Air Max 1 shoe available on March 26, 1987.  
According to Stockx.com, an online marketplace and review site for buyers and sellers of sneakers, the Beaverton, Ore.-based athletic footwear giant initiated its inaugural "Air Max Day" four years ago. 
"Ever since, Air Max Day has become an annual event featuring the release of some of the boldest sneakers of the year," blogger Kevin Kosanovich wrote in a March 2 post on Stockx.com.
Nike said on its website Monday that the Sean Wotherspoon x shoe — inspired by Air Max 97 and the Air Max 1 and named for a well-known sneaker collector from Richmond, Va. — was sold out.
At APB, buyers who walked away empty-handed can take heart that the four-year-old store occasionally offers other limited-release items, Tekac said.
Its next scheduled sale is April 14, when the Nike Air Jordan 1 High OG "Shadow" hits the shelves. The black and gray high-top will sell for $160.