Last year was supposed to mark the start of a plastics boom at the Port of Charleston, with exports of synthetic resins projected to soar amid increasing global demand and a glut of production at Gulf Coast petrochemical plants.
So why did exports rise by fewer than 2,000 cargo containers?
In a word: Harvey.
A category 4 hurricane by that name disrupted production of the tiny plastic pellets used to make dozens of household and industrial items when it hit Texas in August. It's taken the industry this long to recover from the storm.
"We're just now getting to where we should have been last year," said Paul McClintock, vice president of sales and marketing for the State Ports Authority. "We had a very slight increase (in exports) over last year, but we expected much more."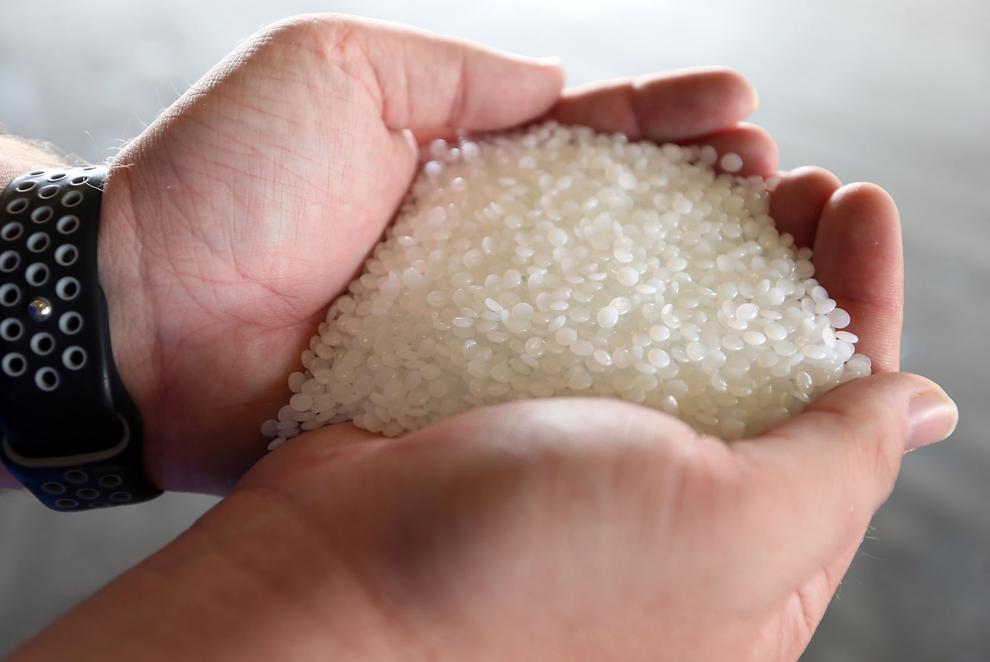 The Port of Charleston saw a 6.2 percent year-over-year increase in exports of synthetic resins in 2017 — to 32,294 cargo containers.
Most of the country's seaports saw declines. Exports from the Port of Houston, which handles by far the largest volume of synthetic resins, declined by 11.4 percent through November, the latest data available, the Journal of Commerce reported. All told, U.S. exports of containerized resins were down 10.2 percent during the first 11 months of the year.
McClintock says better times are ahead, with new production sites opening along the Gulf Coast and increased demand overseas. It's a sentiment echoed by Nick Vafiadis of analyst group IHS Markit.
"Fear not, it's coming," Vafiadis told the Journal of Commerce, referring to the plastics boom. "We're starting to see it now. It's going to ramp up. I think you'll see an increase very soon."
The expected recovery is evident by this week's announcement that Texas-based Frontier Logistics will build a $35.5 million warehouse and distribution center in North Charleston to bag bulk shipments of plastics from the Gulf Coast for export to foreign markets.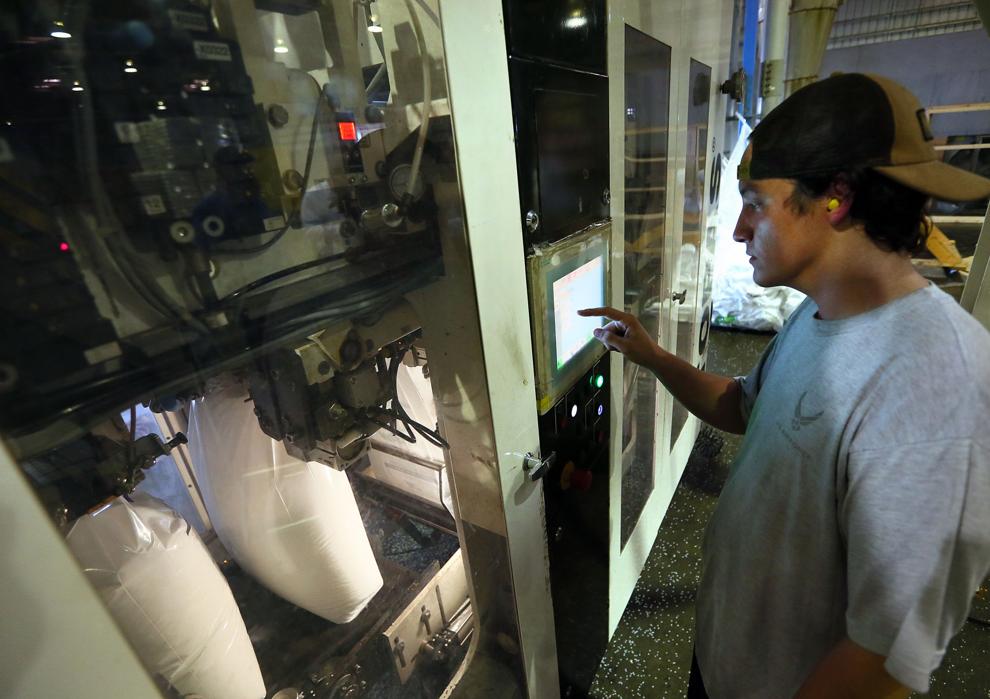 Frontier is currently operating around the clock out of a temporary site at Union Pier in Charleston. It has a separate North Charleston plant that handles imported plastics.
Frontier is not alone. The promise of growing resin exports has attracted A&R Bulk-Pak and Mid-States Packaging to the Charleston region. Another company, Wyse Logistics, distributes imported plastic pellets.
Companies like Frontier are looking to Charleston as a secondary export site because of transportation bottlenecks at Gulf Coast ports and to mitigate the risks of another natural disaster disrupting a single site for an extended period. Other ports, like those in Savannah and Norfolk, Va., also are attracting distribution centers dedicated to plastics.
"Charleston has significant advantages that reach the entire world market, enough so that it compels us to make Charleston a comprehensive launching pad for future export/import and domestic logistics needs," George Cook, Frontier's CEO, said of the company's decision to expand here.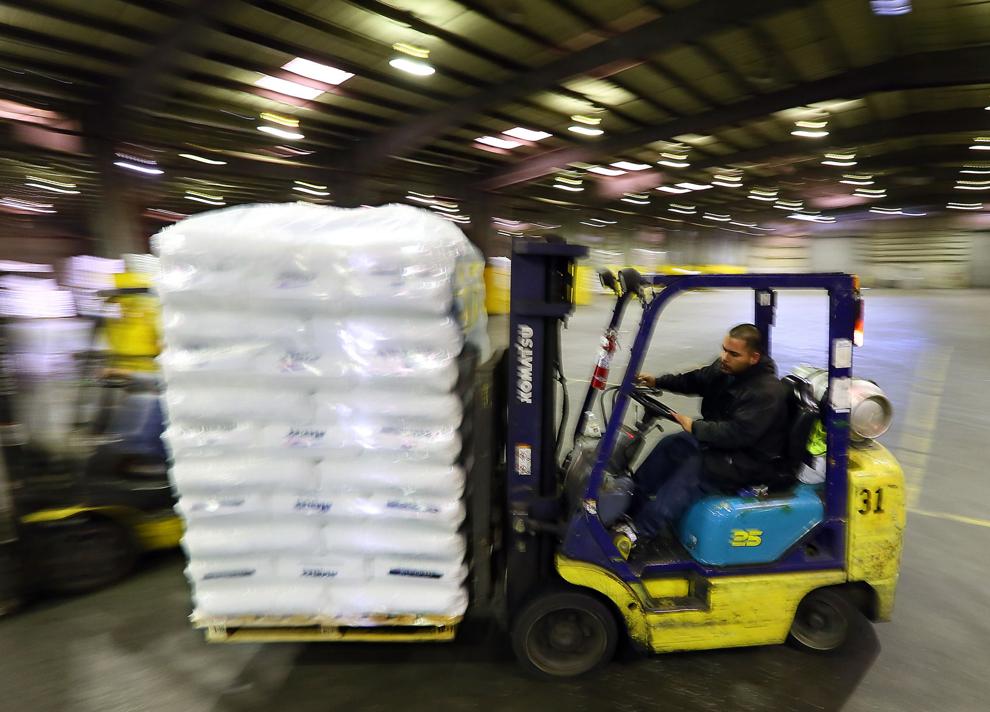 Europe is the top market for plastic resins shipped from Charleston, followed by Latin America and Southeast Asia. China is the biggest consumer of U.S.-made plastic resins.
McClintock said the SPA has been working since 2011 to lure the synthetic resin supply chain to South Carolina's coast.
Jim Newsome, the SPA's president and CEO, has made plastics a priority among the port's growth commodities. Newsome has said he wants to triple the number of plastics-filled cargo containers leaving the Port of Charleston each year.
"We're spending a lot of time trying to expand our plastics volume," McClintock said.
Frontier is shipping roughly 15 million pounds of plastic pellets per month, "and that's just getting started," said Brett Huddleston, the company's local operations manager.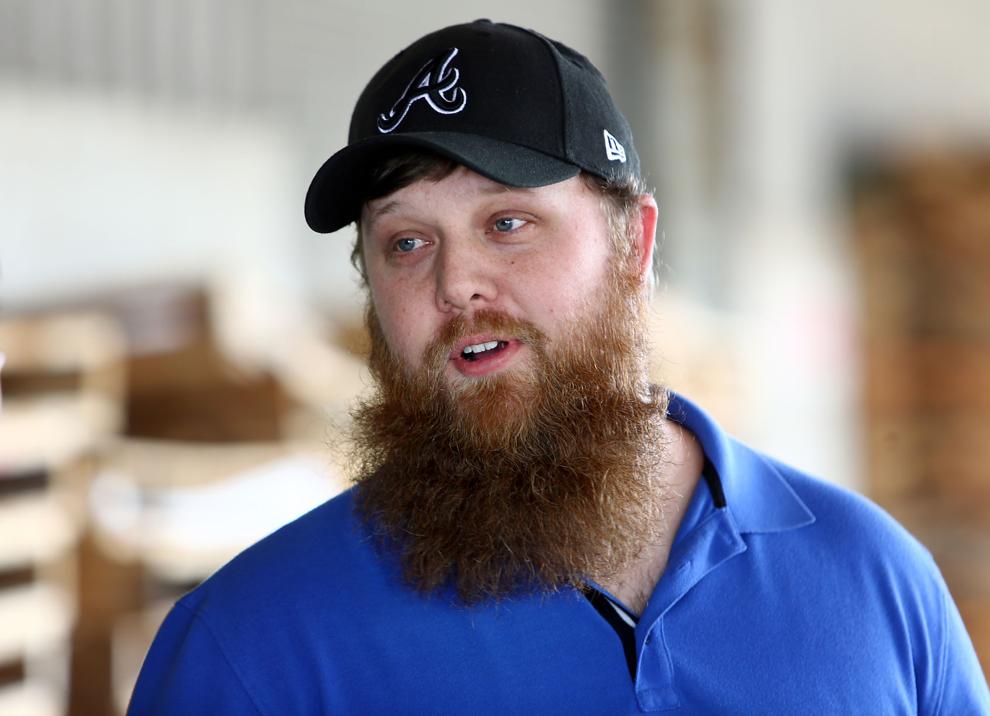 Huddleston said the temporary site has one machine that can fill up to 2,200 bags — each containing just over 55 pounds of pellets — per hour. Frontier's new facility, to be built on 26 acres at the former Navy Base in North Charleston, will have double that capacity. The new site will be served by Palmetto Railways, which can link to Norfolk Southern and CSX Corp. routes.
"It's a one of a kind facility," McClintock said of the rail service. "There is almost no other dual-served property on the East Coast, so that's a really big advantage."
The boom in plastics is being driven by the Gulf Coast's glut of cheap natural gas, the key raw ingredient in resin. Analysts expect plastics exports from the U.S. will double to more than 1 million cargo containers per year by 2022.
"They can't keep up with the volume," McClintock said of the Charleston-area distribution centers. "The transloaders we have here now, they're maxed out. They're trying to find more space."