One of the most notable — and noticeable — industrial sites along the Charleston-area skyline is about to get a makeover. It comes courtesy of a Michigan company that wants to use the building for its original purpose, manufacturing parts for U.S. defense projects.
W International, a welding and fabrication business, plans to spend at least $35.2 million at the former Jacobs Engineering site along the Cooper River at the Charleston International Manufacturing Center in the Bushy Park area near Goose Creek.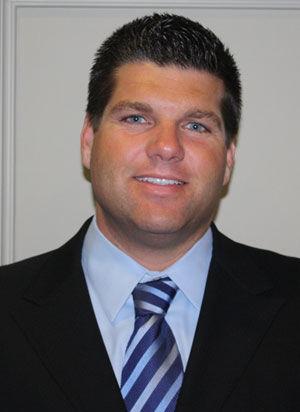 Among the property's features is a 225-foot-tall, cube-shaped building that's one of the tallest industrial structures in South Carolina and — on a clear day — can be seen from the Ravenel Bridge.
The 1970s-era building — which narrowly avoided the wrecking ball a decade ago — was last used full-time by Jacobs, which moved out in 2015. There are some roof leaks, the massive cranes need work, the lighting isn't in top shape and the exterior could use a good power washing, but the building appears to have aged fairly well.
"It needs some TLC," Ed Walker, CEO of W International, said of the building. "We're going to have a big renovation project to get it back up to its old glory."
The cavernous structure — with the square footage of nearly four football fields — is one of three manufacturing buildings on the property, owned by Cooper River Partners, a part of the Pacolet-Milliken private financial group.
Ralph Walker, an executive vice president at Pacolet-Milliken, said "the massive building is truly a landmark."
"W International will be re-purposing the building for activity similar to its original intent," he said. "We are committed to supporting and growing the park and W's decision to locate here should help us attract more businesses."
W International will set up fabrication, welding and processing facilities to manufacture large tanks, deck structures and other equipment for the Navy's $90 billion Columbia class submarine project and the new Gerald Ford class of aircraft carriers, which have a price tag of between $10 billion and $13 billion apiece.
Walker said his company has agreements with General Dynamics subsidiary Electric Boat and with Newport News Shipbuilding for a minimum of 1.5 million hours of work on the warships.
"We chased this Navy business because it's long term," he said. "We expect at least 30 years of heavy production with these projects."
The ramp-up will be quick— Walker plans to start hiring welders and other staff early next year, with full production scheduled by summer.
But first, Walker needs to renovate the site. He has a $6 million budget for that work, with the S.C. Coordinating Council for Economic Development kicking in $1.25 million from a grant that will be passed through Berkeley County.
W International also expects to get some of the $225 million in supplier development funds Congress has made available for defense contractors. That will help buy equipment to outfit the manufacturing space.
"We're working through the details about how much we're going to get and how we're going to access it, but the understanding is that we're a big portion — one of the main drivers of it," Walker said.
W International has spent five years getting certifications for the Navy work, and will keep some of the smaller projects at its Madison Heights, Mich., headquarters. Walker said he'll spend most of his time at the Bushy Park site, where the bulk of the work will be done.
Walker said he found the site online while researching industrial buildings along the East Coast with deep-water access that would allow large parts that can't be transported by truck to be barged to their destination. When Walker saw it in person, he knew he had to have it.
"He was like a kid in a candy store," said Michelle Fowler, the company's chief operating officer.
General Dynamics was already familiar with the property. The defense giant once used the big building to make parts for the Navy's Seawolf submarine and later to fabricate enormous metal spheres that were used to treat liquid waste. The spheres measured 14 stories high, requiring a building that had at least a 150-foot-tall opening. General Dynamics shuttered its local plant in 1993.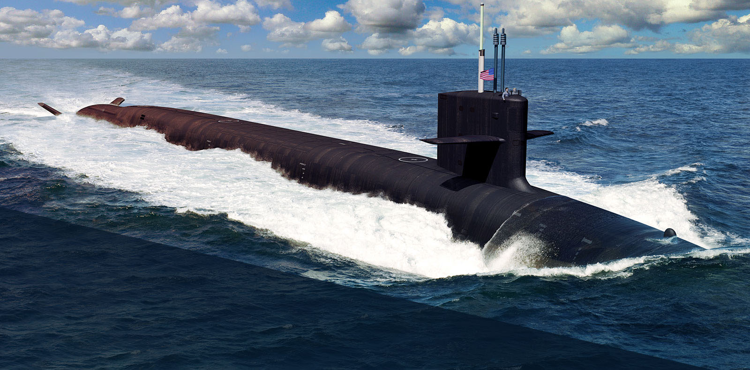 The property hasn't always been used for industry. Hollywood crews created an elaborate New York City subway crash scene at the then-vacant plant for the 1995 Bruce Willis action film "Die Hard With a Vengeance." Part of the Jim Carrey comedy "Ace Ventura: When Nature Calls" also filmed at the site.
Walker said he's happy to be putting the building back to its original use — submarine-related manufacturing.
"We have a clean slate to start off with, so we're going to be able to use the most technologically advanced equipment," he said. "It's going to be the most unique shipyard on the East Coast."
W International also is creating welder training programs at a pair of Berkeley County high schools — Cross and Timberland — as well as offering night classes for adults interested in jobs with the firm. Graduates of those courses will be certified for entry-level work.
Funding for the programs will come from the company, a state grant and Pacolet-Milliken. While graduation doesn't guarantee a job at W International, Fowler said it makes students "very marketable."
"Some of the young people at those schools will have great opportunities for high-paying jobs right here in Berkeley County," Berkeley County Councilman Kevin Cox said at a recent meeting.
W International plans to create 600 jobs as it works toward full production, according to an incentive agreement that effectively lowers the company's property tax rate and provides rebates for improvements made at the Bushy Park site. The company also is eligible for state job development credits.Walker said he hopes to employ up to 1,000 people within five years.