Boeing Co. is changing the way it builds the rear section of its 787-8 commercial jet to make it more compatible with newer members of the Dreamliner family.
Darrel Larson, director of aft body operations at the planemaker's South Carolina campus, said the modifications that will be introduced later this year will make the rear fuselage of the 787-8 essentially the same as the 787-9 and 787-10 models, except for their lengths.
The North Charleston site builds all of the Dreamliner aft bodies, trucking them a few hundred yards to a final assembly building across campus or flying them aboard a modified 747 cargo jet called a Dreamlifter to Boeing's other 787 factory in Everett, Wash.
The company declined to give specific details about the changes, but Larson said lessons learned from building the popular 787-9 will be incorporated into the 787-8 so aspects that once varied between the models will be nearly identical. 
"Eights and Nines in this building will look the same and they'll build the same," Larson said. "We're very excited about this common aft."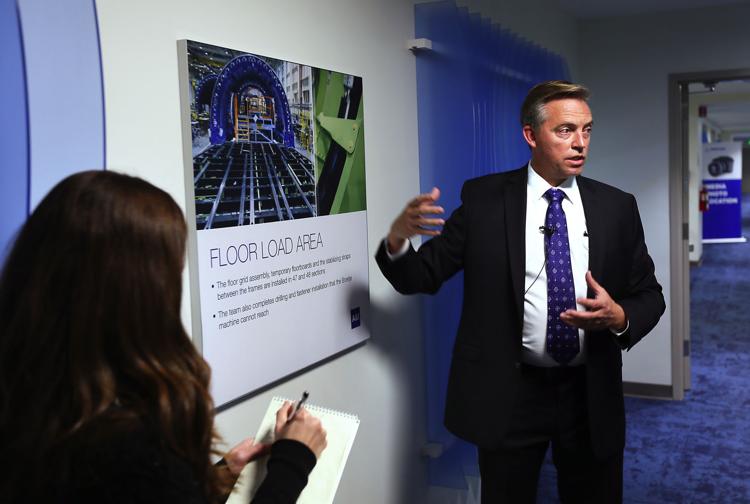 The 787-9 and 787-10 models are roughly 90 percent the same plane, except the 787-10's body is stretched by 18 feet to accommodate more passengers. The older 787-8 is almost an entirely different plane, with Larson estimating it is only about 30 percent similar to the newer versions.
A common aft body for all three models will reduce costs throughout the 787 program.
It also could help prepare the North Charleston site to take over all 787 production in coming years, something analysts say is likely.
"I predict in the next decade, all 787 production will move to North Charleston, either through rate reductions that occur naturally in a mature program, or through expansion at North Charleston," said Scott Hamilton, editor of aviation website Leeham News and Comment.
The 787-8 change also helps Boeing prepare for next year's planned increase in Dreamliner production — to 14 per month from 12, split between North Charleston and Everett.
Larson said all of the equipment and tools needed for the rate increase are already in place for aft body production, and other Boeing executives said they expect a smooth transition to the higher monthly rate.
"There aren't really any major changes that are going to occur going to 'rate 14'," said Paisley Matthews, director of final assembly at Boeing's North Charleston campus. "We're continuing on our plan of safety, quality and productivity, and we're well on track."
Through February, Boeing had notched 1,294 orders for the Dreamliner, making it the fastest-selling wide-body program in aviation history.
The 787-8, however, has not been popular with customers, accounting for just 26 of 171 Dreamliner deliveries since the start of 2017. Early 787-8s suffered from the program's initial design and production woes and, despite improvements to the model, it has sold poorly. That has led Hamilton and others to suggest that Boeing scrap production of its oldest and smallest Dreamliner to focus on the better-selling new models.
"Boeing officials have been pretty up front that they prefer selling the more profitable, higher margin Dash 9 and Dash 10 than the low-margin — and some believe still unprofitable — Dash 8," Hamilton said.