It turns out there is such a thing as a free lunch — at least for now.
Carnival Cruise Line, which bases its Ecstasy pleasure ship at the Port of Charleston's Union Pier Terminal, announced this month a plan to start charging passengers for room service meals that previously were included in the company's "all-inclusive fares."
The plan was to charge between $2 and $5 for each item ordered while also enhancing the menu with offerings like specialty sandwiches and salads "designed to give our guests a greater variety of upgraded culinary choices for in-room delivery."
The announcement didn't go over well.
John Heald, Carnival's brand ambassador and senior cruise director, ignited a backlash when he outlined the new program — purportedly to reduce food waste costs — on his Facebook page. The attacks became so personal that Heald started banning commenters who stepped over the line from his page.
A few days later, Heald took to Facebook again to let cruisers know that Carnival was rethinking its plans in the face of such heavy criticism.
"I wanted to let you know that we are in the process of making some adjustments to that plan to balance the interests of our guests with our efforts to reduce food waste costs," Heald wrote. "For the time being then, there will be no changes until we finalize a plan that I will communicate to you all."
While Carnival is — at least temporarily — holding off on the room service price hike, some other lines are already making customers pay for the privilege of eating in their cabins.
Norwegian Cruise Line and Royal Caribbean charge a $7.95 "convenience fee" for each room service order while Celebrity Cruises charges for late-night orders between 11 p.m. and 6 a.m.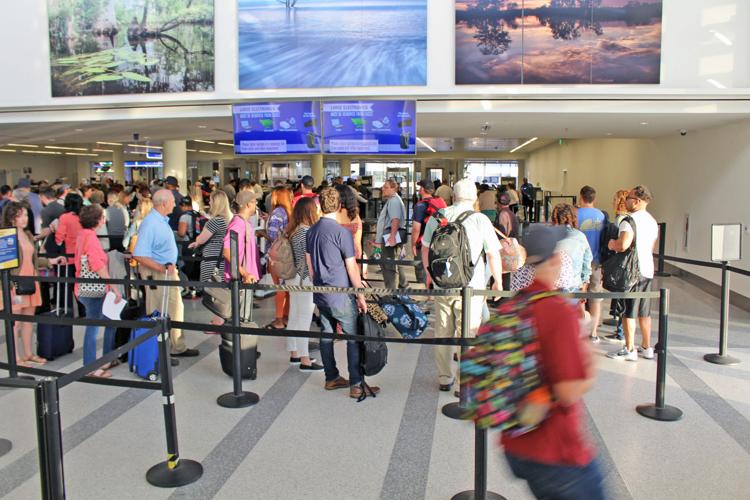 Hubba hubba
The climbing passenger rate at Charleston International might soon land it in another class, which can be both good and bad when seeking federal funding for capital improvement projects.
The state's busiest airport by passenger volume is considered a small-hub airport, but it's on the cusp of becoming a mid-size hub.
In November, it surpassed the 4 million mark for the first time ever, and the latest figures suggest it is on track to shepherd close to 4.4 million people for all of 2018.
Based on 2017 data, Charleston International is the 64th busiest airport in the country and ranks as a small hub just behind airports in Memphis and Reno.
But Charleston's rising passenger count is expected to propel it into the mid-size hub ranking soon, possibly after 2018's numbers are tallied later this month. That would bump it up into a category with 31 airports, such as Dallas Love Field, Nashville and Pittsburgh, all of which have millions more passengers each year.
If that happens, airport CEO Paul Campbell believes the new designation gives the airport more leverage for federal dollars. How much is the question.
Being close to the top of the small-hub category of 70 airports now gives Charleston a bigger chunk of a smaller pot of federal aviation funding. Entering the mid-size group near the bottom ranking could mean a smaller chunk of a bigger pot, Campbell said.
"I believe it will be more," he said.
On a roll, your honor
The highest court in the state is dangling a carrot to promote what most would agree is a worthy initiative.
The S.C. Supreme Court recently noted that the rules of conduct in South Carolina "encourages attorneys to, among other things, provide professional services at no fee or at a reduced fee to persons of limited means or to public service or charitable groups or organizations and to engage in activities for improving the law, the legal system or the legal profession."
It went on to note that such services are "desperately needed" in a state "where nearly a quarter of the residents live at or below 125 percent of the federal poverty guidelines and qualify for free civil legal aid."
Furthermore, the court added, the groups that provide free legal services in South Carolina "are simply unable to meet the … needs of these citizens without assistance from private attorneys."
So the justices in Columbia devised a plan: Starting in February, the Supreme Court will publish an annual "Pro Bono Honor Roll" made up of lawyers who volunteer at least 50 hours of service a year under the current guidelines and who wish to be recognized.
"The efforts of these attorneys not only help improve the lives of citizens of low means, but help ensure a fair and efficient court system for all citizens," the court said in announcing the plan.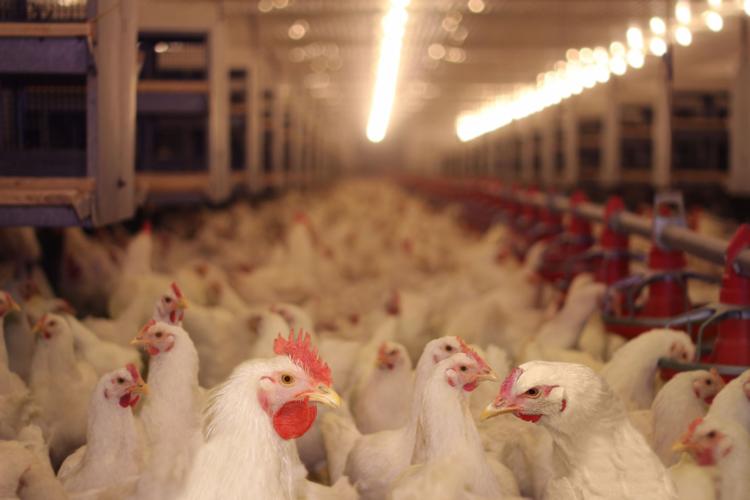 A poultry appeal
The U.S. Supreme Court has decided to pass on two cases pressed by 15 states, including South Carolina, challenging laws regarding farm animals.
The separate multi-state lawsuits allege that regulations in California and Massachusetts are increasing food costs for U.S. consumers. Both also argue that the rules violate the U.S. Constitution by imposing one state's policies on residents of other states. 
The first complaint was led by ex-Missouri attorney general and newly elected U.S. Sen. Josh Hawley. It opposed a California chicken-farm law that required 116 square inches of floor space per bird, enough for a hen to have space to lie down, stand up and turn around. The lawsuit alleged the policy cost American consumers $350 million annually because of higher egg prices.
South Carolina joined a second lawsuit, led by Indiana, against Massachusetts. A 2016 law required that all eggs sold in the state come from cage-free hens by 2020 while also setting minimum living space requirements for pigs and calves. 
By requiring that all eggs, pork and veal sold in Massachusetts comply with its regulations, South Carolina, along with the 12 other states who joined the suit, argued that the law would require compliance by farmers across the country "on pain of losing access to the Massachusetts market." California's laws, they argued, have a similar effect. 
The high court did not give a reason for refusing to hear the two appeals.