Gas is cheap and getting cheaper, though many drivers have nowhere to go.
The average price per gallon in the U.S. dropped to $1.99 on Friday and is poised to fall even further by mid-April to $1.49 a gallon because of the coronavirus pandemic, according to online service GasBuddy.
Many stations could be pumping gas by mid-spring at 99 cents a gallon for the first time since the early 2000's.
Gas hasn't been below the $2 mark since March 23, 2016. If it falls to just below $1.50, it will be the first time since 2004.
With public gathering places closed across the nation and the world — including many businesses, schools, playgrounds, parks, beaches, malls, hotels and restaurants — the ensuing drop-off in demand is driving oil and gas prices lower.
The declines have been so swift and severe since Feb. 20 that it could take service stations weeks to fully pass along the lower prices, according to GasBuddy.
Twenty-nine states were reporting average prices less than $2 a gallon on Friday, including South Carolina, where the figure was $1.77. 
In some states — Kentucky, Tennessee, Oklahoma, Wisconsin and Missouri — 99 cent prices have shown up at various times during the past week. Some stations in other states could soon be posting the lower prices as well.
GasBuddy said an additional drop of 25-65 cents is possible in most states, while West Coast states including California could see prices drop 50 cents to a dollar per gallon over the next few weeks.
"This is an unprecedented event. We're experiencing one of the biggest historical collapses in gas prices, including the Great Recession of 2008," said Patrick DeHaan, head of petroleum analysis for GasBuddy.
"World demand for oil has plummeted virtually overnight while domestic demand for gasoline continues to fall off a cliff with more states implementing shelter-in-place orders," he said. "Prices will continue to fall in the days ahead with currently no end in sight. Motorists need not be in any hurry to fill up, and those who do should be shopping around as prices will continue to race lower."
Air time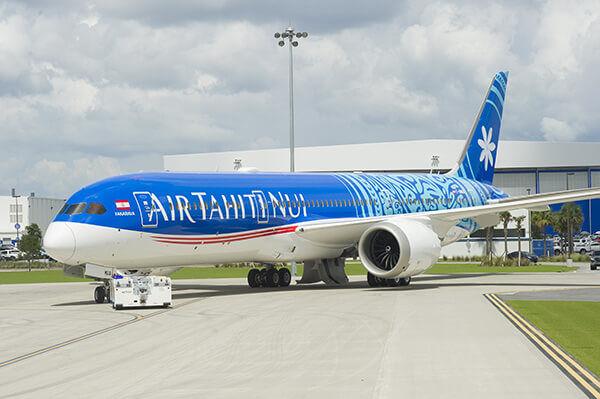 Boeing Co. can claim a tiny silver lining from the coronavirus pandemic that has otherwise gutted its commercial aircraft business.
Whether it wants to is another question entirely. 
One of the company's 787-9 jets, which are built in North Charleston and Everett, Wash, set a new world aviation record earlier this month.
On March 14, the French carrier Air Tahiti Nui flew the longest-ever scheduled commercial flight by distance — logging 9,765 miles without stopping from Tahiti to Charles de Gaulle airport in Paris. 
The previous record was held by Singapore Airlines, which operates a 9,534-mile regularly scheduled nonstop service between the Asian city state and Newark, N.J.
"This one-off milestone was a direct consequence of the coronavirus-induced U.S. travel restrictions," according to CNN Travel.
Normally, the Pape'ete-Paris airborne journey includes a layover in Los Angeles, requiring passengers to exit the plane and clear U.S. Customs. A recent U.S. ban on travelers from Europe nixed the West Coast stop.
"Current restrictions rendered this part of the journey untenable, so instead, flight TN064 just carried straight on, departing at 3 a.m. local time ... and arriving in Paris at 6:30 a.m. local time on March 15," according to the CNN Travel report.
The 787-9 and its beefed-up crew of four pilots stayed afloat about 16 hours. 
Technically speaking, TN064 is classified as a domestic flight because it goes between French Polynesia and mainland France. That quirk gives it the world record for the longest-ever flight in that category as well.
Air Tahiti Nui announced plans in 2015 to lease two Dreamliners from Air Leasing Corp. and buy two more directly from Boeing. The carrier took delivery of its first Dash 9 in October 2018 at the planemaker's North Charleston plant.
Hitt at home
Even as the coronavirus known as COVID-19 shutters factories and businesses across the Palmetto State, the work of luring new employers isn't on hiatus.
"I've been operating from my home office — I've got multiple phones, multiple communication units," said Bobby Hitt, head of the S.C. Commerce Department, which is in charge of getting companies to invest in South Carolina. "I just live on the phone from 7 in the morning to sometimes past that at night."
While much of his agency's work these days involves helping businesses navigate the pandemic-related financial aid that's available to them, Hitt said he's still courting executives who are looking to invest money and create jobs in the state.
"I was just on a conference call with a prospect," he said last week.
Hitt said the Zoom video conference call brought together "six or seven people" and "was very cool."
"A really interesting project and I'm pretty excited about it," he said.
Hitt said he's still getting used to working from home, like many other fellow South Carolinians.
"It just doesn't stop," he said. "When the place where you relax is also the place where you work, it can get interesting."
Hitt said he's not sure how long he and most of the Commerce staff will be telecommuting, but he remains optimistic.
"Parts of the world are coming out from under the blanket right now," he said. "We're seeing that in Asia. Our offices over there are starting to realize some activity. Everybody know we're going to get on the other side of this, we just don't know when."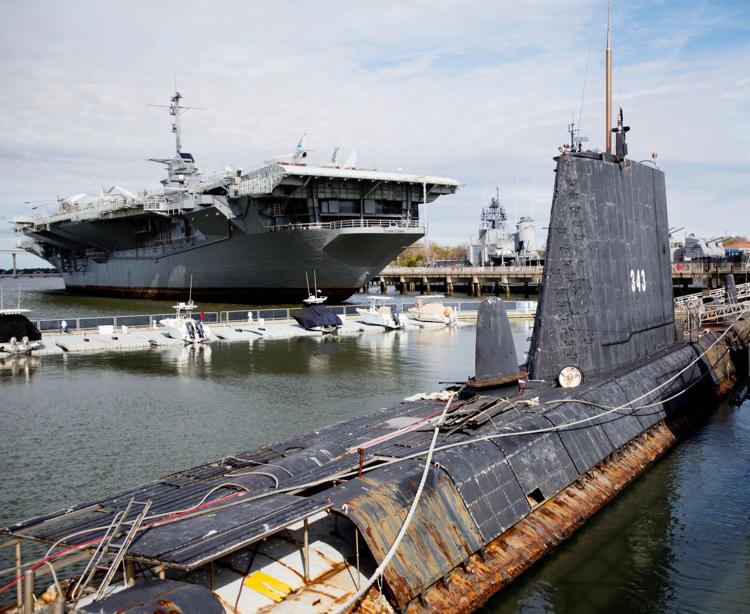 Sub sinking
Bids are in for the sinking of the Clamagore, the historic Cold War submarine docked at the state-owned Patriots Point Naval & Maritime Museum in Mount Pleasant.
Last year, state lawmakers approved a plan to "reef" the historic vessel off South Carolina's coast. The full process will involve an environmental cleanup on the vessel before it can be sent out to sea and sunk for use as a fishing ground. 
The state opened bidding for the job earlier this month and closed the bidding on March 20. 
Those offers have been received by the museum and are under review, but, given the current disruptions from the coronavirus pandemic, a timeline for a decision hasn't been set, said museum spokesman Chris Hauff. 
The museum has been closed to visitors due to the coronavirus pandemic since March 18. 
Patriots Point still hopes to reef the Clamagore in spring 2021 and will likely close the submarine to visitors shortly after accepting a bid so that work can begin on moving, dry-docking and cleaning the sub. 
While the reefing process in itself will be expensive — lawmakers approved a plan with an estimated cost of $2.7 million — the cost to restore the vessel would have been much greater. The maritime museum estimated a restoration could run more than $9 million. 
A group of submarine veterans that goes by the USS Clamagore SS-343 Restoration and Maintenance Association had filed a lawsuit against the Patriots Point Development Authority hoping to bar the museum from sinking the sub. Earlier this month, a circuit judge dismissed the case.