Federal contractors at the Savannah River Site accepted tickets to University of Alabama football games, the Masters golf tournament and NASCAR races, along with YETI coolers, hunting rifles and cellphones, in exchange for handing out work at the nuclear storage facility, a new federal lawsuit alleges.
The cost of those kickbacks was then charged to taxpayers, according a complaint filed by the U.S. Department of Justice.
The contractors — Areva and Chicago Bridge & Iron — were hired to build a plant that would turn weapons-grade plutonium into fuel for nuclear power plants, but instead they stand accused of overlooking a scheme that bilked taxpayers out of $6.4 million.
The suit raises further concerns over a federal construction effort that was marred by schedule delays, cost overruns and questionable spending. This isn't the first time Areva and Chicago Bridge & Iron were named in a federal lawsuit over fraudulent purchases for the defunct project, known as the Mixed Oxide Fuel Fabrication Facility, or MOX.
But it marks the most serious allegations yet about the unfinished nuclear facility, which was canceled by the U.S. Department of Energy last year after more than $7.6 billion was spent.
The project was supposed to create a factory at the Savannah River Site to transform 34 metric tons of plutonium into commercial fuel. It was a key part of the United State's plan to shrink its aging stockpiles of nuclear weapons before being shut down.
But the federal court documents paint a picture of an effort that was plagued by waste, fraud and a lack of oversight for years.
According to the complaint filed by the Justice Department, employees for France-based Areva and Texas-based CB&I accepted more than $52,000 in gifts and netted several jobs for their family members from Wise Services Inc., a company that supplied material to the nuclear project.
In return, the federal government alleges the employees failed to scrutinize Wise Services' work or intentionally looked the other way as the company billed federal taxpayers for materials that were never actually delivered to the site in Aiken County.
A former representative from Wise Services already pleaded guilty to criminal conspiracy charges in a related case in 2017.
The lawsuit, filed last week, goes a step further. The complaint asks a federal judge to make the contractors repay three times what Wise Services stole through fake invoices.
"Government contractors who line their bank accounts by receiving kickbacks or submitting fraudulent claims undermine the public's trust," said Jody Hunt, the assistant attorney general for the Justice Department's Civil Division. "We will continue to vigorously pursue those who misuse taxpayer funds."
CB&I, which was taken over by Houston-based McDermott International Inc., did not respond to inquires. Areva, a French company that now operates under the name Orano, stressed that the complaint was focused on actions that were beyond its control.
And attorneys for Wise Services denied the company was "aware of, or took part in, any kickback scheme." 
CB&I and Areva were named in a similar lawsuit filed in 2013. In that case, a whistleblower alleged the companies knew about another supplier that was delivering faulty rebar but continued to approve payments for the company anyway.
The federal government eventually took back $4.6 million that was spent on that steel. But CB&I and Areva avoided the liability.
The contractors might not be so fortunate this time around.
The 38-page complaint filed last week alleges CB&I and Aerva employees were either incompetent or knowingly allowed Wise Services to file hundreds of fraudulent invoices.
Federal authorities say the man at the center of the kickback scheme was Wise Service's former representative Phillip Thompson. He was sentenced to 23 months in prison after pleading guilty to criminal conspiracy charges. 
But the lawsuit also names at least six CB&I and Areva employees who benefited from the gifts that Thompson doled out — including cash and gift cards. They have not been criminally charged. 
The complaint alleges that Thompson personally hired the children of two women who oversaw Wise Services' contracts. 
He got another employee tickets to the Masters in nearby Augusta, Ga., according to the lawsuit.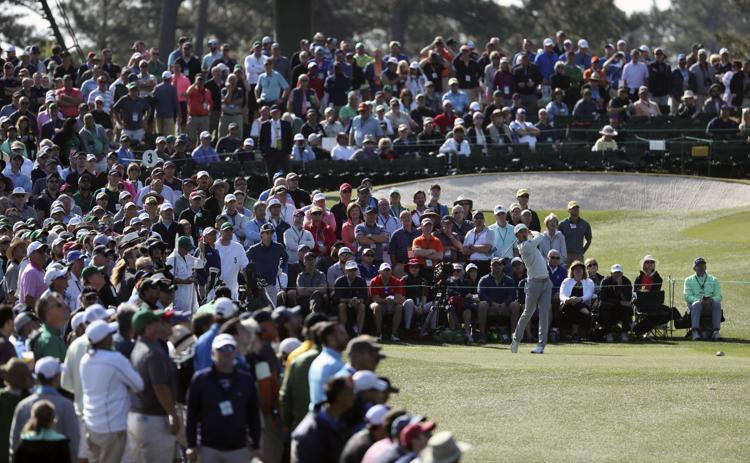 And he ensured that a construction manager for the contractors got tickets to at least five different University of Alabama football games along with hotel rooms in Tuscaloosa, Ala. In return, the manager allegedly signed off on equipment deliveries that never arrived to the construction site, according to the federal lawsuit.
Another employee who oversaw contracts and deliveries at the site received car tires, hunting equipment and NASCAR tickets from Thompson. The employee told federal investigators that Thompson "took care" of all of the people he interacted with on the site. 
Then, Thompson passed the cost of the kickbacks onto the Department of Energy by disguising the charges in fake invoices. Federal taxpayers were duped into paying for "fictional wooden fence posts," according to the complaint.
The lawsuit suggests that senior executives with CB&I and Areva knew about at least some of Thompson's misdeeds that stretched on for nearly a decade.
A vice president with the contractors is accused of asking Thompson to buy beer and golf clubs to give away at their golf tournament.
Thompson told federal investigators that he felt compelled to buy those prizes for the contractor in order to obtain business. The vice president, the lawsuit alleges, later awarded Wise Services a lucrative electric service contract for the federal nuclear project.
In 2015, another vice president of construction for the contractors was informedthat Thompson forged people's initials in order to get invoices approved, according to the lawsuit.
Yet federal officials allege that information was never passed on to the U.S. Department of Energy.