A day after he made a mistake that caused a deadly train crash outside Columbia, a CSX conductor pointed investigators' attention to another safety issue: the railroad's fast-changing culture.
The conductor, Michael Vargo, told investigators that he didn't feel safety was a priority under E. Hunter Harrison, the hard-charging chief executive who was brought in last year to improve the company's performance.
And he felt it had been replaced by a focus on efficiency and profits.
Vargo was quick to say that the changing corporate culture wasn't directly responsible for the February crash. He had left a switch on the tracks facing in the wrong direction, sending an Amtrak train carrying dozens of passengers careening into a parked locomotive.
But he said it had had a "general" effect on his work.
His mistake, coming at the end of a late-night shift, killed two Amtrak workers and sent a hundred passengers to the hospital. Vargo himself was lucky to survive after he was pinned between two trains and doused with fuel.
'Different environment'
The next day, he was sitting in an office park by Columbia's airport, a few miles away from the crash site, answering questions from investigators about what went wrong.
Was there pressure to work "at a faster pace?" a union representative asked.
"There is pressure to get stuff done, I would say," said Vargo, who was responsible for the switches that control where trains went on the night of the collision.
"More so than there was —" the union rep, Matt Campbell, started.
"Oh, before Hunter Harrison came along," Vargo said.
He continued: "It's a different environment."
CSX is one of two major commercial railroads serving South Carolina businesses. Its safety record has come under scrutiny in recent weeks as investigators continue to sort through what went wrong that winter night in the Midlands. The Jacksonville, Fla.-based freight hauler has been publicly chided by members of the National Transportation Safety Board for not emphasizing safety enough, and railroad officials have acknowledged that their organization was upended by Harrison's turnaround plans.
But according to a transcript of the NTSB's interview with Vargo, those questions bubbled up quickly, even before the wreckage in Cayce was removed.
Vargo told investigators that managers no longer rewarded workers for reporting safety issues. He said that train crews were miserable at work. He had a sense that he was expected to get the job done, not to do it safely, and he thought he'd be blamed if something went wrong.
And at the core of the changes, he said, was a focus on "money making."
Swift change
Investigators couldn't question Hunter Harrison about whether his fast-paced strategy was compromising safety for profits. He died Dec. 16 at age 73, just nine months after taking the reins at CSX. The company attributed his death to unexpected complications from a recent but undisclosed illness, days after he went on medical leave.
"Hunter was a larger-than-life figure who brought his remarkable passion, experience and energy in railroading to CSX," the company said in a statement shortly after his death. "The entire CSX family mourns this loss."
The company's chairman, Edward Kelly, added that the CSX board was confident that Jim Foote, the acting chief executive officer at the time who later was appointed full-time CEO, "and the rest of the CSX team will capitalize on the changes that Hunter has made."
Over a career that spanned 50 years, Harrison earned a reputation for turning around struggling rail carriers, a task he achieved in ways that bristled many. He laid off workers to reduce overhead, cut routes and forced customers to bend to his scheduling system, not the other way around.
"I know how to run a railroad," the Tennessee native told Fortune magazine last year. "I wrote the playbook."
At CSX, it was an abrupt and disruptive process, with Hunter himself describing the pace of change as "extremely rapid" in an email to customers last July.
The potential fallout took center stage this month when the NTSB grilled the company about the fatal Cayce crash at a hearing in Washington, D.C.
Matt Meadows, a manager overseeing the rail carrier's rules, described a "vast amount of change happening in a short amount of time" — cutbacks in management, a reshaped organizational structure and changes to the way the railroad's crews worked day-to-day.
NTSB chairman Robert Sumwalt questioned if crews were overworked. He asked if local train managers had too much to juggle. And he asked why the railroad's executives touted efficiency and profits to its investors as key goals but not safety.
The company's officials said crews and managers had always worked hard hours, and said they couldn't speak to investor communications.
Also, they said, CSX is now in the midst of a turnaround effort to walk back parts of turnaround effort that Harrison started. Meadows said the railroad had placed a new emphasis on safety — a study of its culture, a new line for workers to report issues and a new executive-level focus on safety. The mood in the safety division, he said, had been buoyed by the "huge adjustment."
Sumwalt asked if that meant the railroad hadn't been focused on safety before. Meadows declined to answer.
Safety measures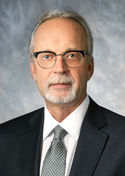 CSX and Amtrak each say they've made changes intended to prevent another accident like February's. 
It happened in a stretch of track where traffic signals were down for maintenance work, which made it easier for a single mistake to turn catastrophic. Vargo was responsible for making sure the track's switches were lined up for the Amtrak train to pass safely, but he forgot one.
When he was asked by co-workers if he'd gotten it, he said he was sure he had, until it was too late.
Amtrak says that when signals are down, it's now having its trains decelerate as they approach near switches. It wants its crews to see for themselves that everything is OK.
CSX also has made changes. It hired an outside firm in May to perform a "comprehensive safety assessment" to be completed later his year, and days later it named an executive-level safety office as part of its "intensified focus on safety to re-establish CSX as the safety leader among North American railroads."
"I believe, and have repeatedly stated, that safety is CSX's top priority," Foote said in a statement on May 25.
The railroad also said it's adding more safeguards when its workers give trains the go-ahead to pass through. For one thing, it's having them confirm that switches are set correctly while they're standing in front of them.
"Safety is, and always has been, a core value at CSX, and therefore, our top priority. Nothing is placed above it," CSX said in a statement to The Post and Courier. "CSX's safety culture is rooted in the constant evaluation and strengthening of our policies and practices." 
Vargo couldn't be reached for comment on his thoughts about CSX. On Twitter, he has described himself as an "unemployed railroader."