A Michigan company that's aiming to build parts for a new class of U.S. Navy submarines wants to open a $35.2 million manufacturing site that will employ at least 600 people in the Bushy Park area of Goose Creek.
Defense contractor W International, which says it welds and fabricates large engineered structures for submarines and aircraft carriers, hopes to become a supplier for the Columbia class of ballistic missile submarines scheduled to debut in the 2030s. The military's roughly $90 billion project will include a dozen nuclear submarines that will replace the Cold War-era Ohio class submarines.
Berkeley County Council gave initial approval to property tax breaks Monday for Detroit-based W International, which would move into the former Jacobs Engineering site at the Charleston International Manufacturing Center. Jacobs closed the Cooper River plant in 2015.
The waterside location was a key factor for W International as many of the company's products must be transported by barges because they are too large for rail cars or trucks, company CEO Edward Walker told the U.S. Naval Institute news service. W International also is looking to land contracts for the Gerald Ford class of aircraft carriers now being built to replace the Navy's Nimitz class carriers.
Walker told the news service that the company has letters of intent "with Newport News Shipbuilding and Huntington Ingalls Industries. We have a five-year plan to go up to 1,000 employees. There's 30 years of work."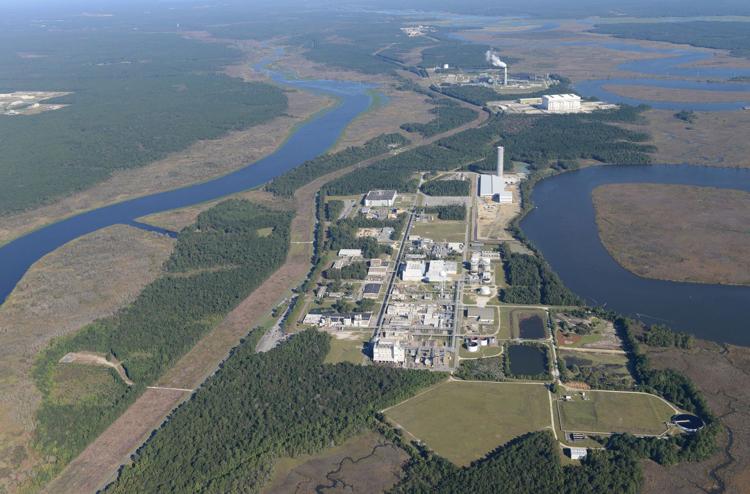 Walker could not be reached for comment Tuesday.
While Walker told the Navy news service he's optimistic about his company's growth, a September report from the Pentagon raises concerns about whether the nation's defense contractors are up to the task of building the next generation of war machines.
Following decades of global outsourcing, the report states, many U.S. manufacturers and suppliers "struggle to survive and lack the resources needed to invest in innovative technology." The report also cites a shrinking workforce in the defense manufacturing sector.
W International is a private company formed in 2011, according to Michigan public records. It has roughly 100 employees and annual revenues of $20.3 million, according to the D&B Hoover's research firm.
W International was formed following the failure of predecessor W Industries, which started out as a parts supplier for Detroit's automotive industry. Under Walker's leadership, W Industries branched out with defense contracts and raised annual revenues to $90 million by 2009, according to a report by Crain's Detroit Business. But the firm imploded under the heavy debt that fueled its expansion and a creditor bought the company in 2011, removing Walker as part of a settlement.
It is not clear how W International is financing its Berkeley County plans. The company did not respond to an email seeking information. W International does not show up in a database of federal contract recipients, although it recently was awarded $74,143 to build a fixture that could be used on the Columbia submarines.
General Dynamics Electric Boat — the lead contractor for the submarine program — is helping potential subcontractors upgrade their facilities and meet manufacturing standards so they can better compete for contracts when they become available, according to the Naval Institute news service. A spokesman for the General Dynamics subsidiary did not return a telephone call Tuesday.
Electric Boat is listed as the creditor on two financing statements filed by W International in Michigan over the past 15 months, although both are linked to specific purchase orders and don't reference expansion plans.
Berkeley County officials must give the W International tax breaks another vote before they become official. The measure would let W International pay a fee equal to a 6 percent property tax rate instead of the normal 10.5 percent rate for industry.
"This council is looking for companies that are going to help Berkeley County as we grow through our problems with getting our kids good paying jobs, also with infrastructure, those types of things.," Jack Schurlknight, the council's vice chairman, said of W International. "And this company here is the model, I think."
Schurlknight said W International will be paying well above the area's average manufacturing wages.
"We're talking about 30, 35 dollars an hour or whatever — high paying jobs," he said.
Schurlknight also touted the company's willingness to sponsor welding programs at two rural Berkeley County schools — Timberland High School in St. Stephen and Cross High School in Cross — that would begin in August 2019 and January 2020, respectively. A spokeswoman for Berkeley County School District said a memorandum of understanding outlining how the program will be run has not been finalized.