COLUMBIA — Small businesses have been moving to the North Main area at an increasing pace over the past few years, filling up vacant small industrial buildings in an area that developers said was lagging behind other major commercial districts in the capital city.
Just since the beginning of the year, a sweets-and-gifts shop, a Mediterranean bistro, a printing shop and a CrossFit gym have opened. A two-tenant restaurant and retail space and a vegan restaurant renovation are under construction. Plans for a barbecue joint are under review by the city. And new ownership is expected to revive a shuttered brick-oven pizza parlor come September.
Set apart from the core Main Street District, North Main is a historically diverse area north of Elmwood Avenue, rebranded in recent years as NOMA.
The barrier standing in the way of future development — open real estate.
"Every property I know that was available is either under contract or recently sold," Realtor Chris Barczak said of the North Main Street area between Elmwood Avenue and Monticello Road, where he says much of the demand has been centered. "Right now, there's just no supply left."
Barczak purchased and renovated the Trestle Building at 2965 N. Main St. in 2015, housing his real estate firm, Carolina Imports furniture store, and the North Columbia Business Association.
With recent openings of A Taste of the South, Cottontown CrossFit and Columbia Printing & Graphics in his Sumter Street property, developer Frank Cason said, "That really only leaves us with one remaining space available." It's about 4,000 square feet.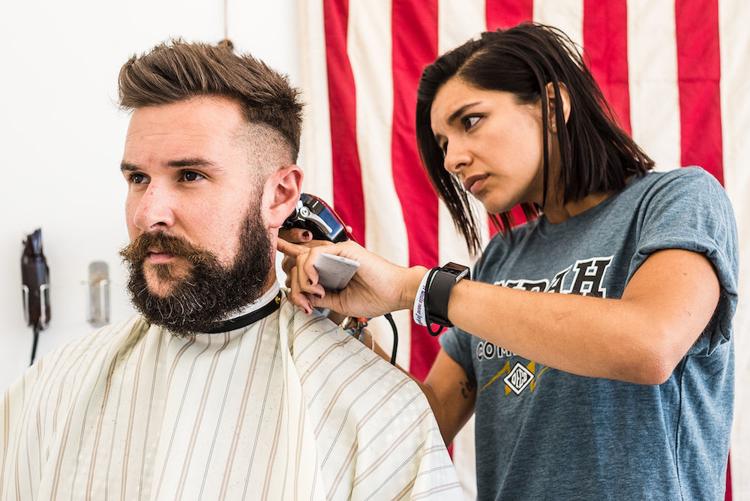 A number of long-time landowners in the area have been holding on to their property, Cason said, waiting to see how development progresses.  
"It has just recently started becoming a more serious and tangible impediment to growth," he said, because the properties that were available are now full.
"Hopefully some of them will start acting on it in the next year or two," said Gretchen Lambert, co-founder of Studio 2LR architecture firm that moved into the area from The Vista in 2017.
When Studio 2LR bought its property at Main and Confederate, it came with two buildings, including the old Wilson Furniture building and an empty lot behind them, Lambert said.
"The North Main corridor has been a vibrant and racially mixed and historically intriguing area for a long time," Lambert said, pointing to long-standing businesses like Finklin Pharmacy. "We saw the fabric and we knew we wanted to be a part of that."
The company renovated its own space, but when they moved on to the second building they found the roof caving in and asbestos abatement made it too expensive to renovate. They have since demolished the structure and have erected a larger building in its place.
"Now, we'll be able to bring two new tenants to North Main instead of just one," she said.
Lambert said they are about to close a deal on a restaurant tenant for the space and will have about 1,200 square feet left for a retailer in the building they're calling NOMA Station.
Lee Mashburn of Mashburn Construction, a member of Columbia's City Center Partnership and self-professed "Main Street guy" called the area north of Elmwood Avenue "a natural place for us to grow."
"There's not a lot of storefront left on Main; The Vista is very expensive," he said.
Depending on the level of renovation, Cason said rental rates on North Main "can easily be half" of those in The Vista, where space can go for upward of $30 per square foot.
"Initially, it was about affordability," said Eva Bradley, owner of Carolina Imports furniture store, which moved from Columbia's busy Vista district to North Main in 2015. "But I think now it's become community."
Bradley said the surrounding neighborhoods — Cottontown, Earlwood and Elmwood Park — have provided a loyal customer base, which adds business appeal beyond just the lower rent that initially drew investment.
She said she now has customers who drive to her store on their lunch hour to shop. She keeps a water bowl on hand because people stop in while out walking their dogs or riding their bikes. And she loves that she can now stop in and pick up a Greek salad at Al Amir's Noma Bistro for dinner on her way home.
The corridor is in growth mode, Bradley says, and she expects more to come.
"It's on its way," said Sabrina Odom, president of the North Columbia Business Association, the business organization that's been the driving force behind the area's redevelopment efforts.
Barczak said, for any commercial development, it takes a while to see progress. And many of the projects opening now got their start two or three years ago.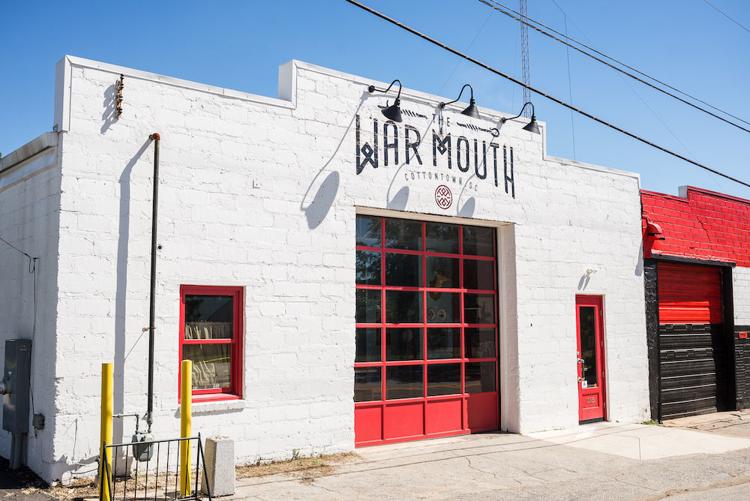 He said there are three pieces of property that he and others in real estate are watching closely: a lot on the corner where River Drive splits from Main that has been used as a staging area for streetscape construction materials; the former Jim Moore Cadillac dealership that had, until recently, been targeted for a new charter school; and a larger property further up Main, the former Stone Manufacturing Co. building.
Hopes are that the area will get a supermarket. North Columbia has been without a grocery store since the closure of Harvey's near Monticello Road in 2018.
"The biggest is getting a supermarket," said Odom, of her organization's next priority.