One of the helicopters on display at Patriots Point Naval & Maritime Museum is back from the shop, and it looks like new again.
The Cobra AH-1J was flown to the Mount Pleasant visitor attraction by the Marine Corps in 1993. This past April, it was transported to Columbia for a $15,000 restoration by the Celebrate Freedom Foundation.
The aircraft arrived back at Patriots Point on Aug. 30. It's in the Vietnam Experience exhibit alongside a Huey and several others.
"This helicopter gunship packs an enormous punch with its array of armament featuring TOW missiles and Hellfire missiles along with a three-barrel 20mm gun under the nose," according to the description on Patriots Point website.
The choppers saw action in the Vietnam War, the 1983 invasion of Grenada and Operation Desert Storm in the first Persian Gulf War.
Now open
The newly built Staybridge Suites off Johnnie Dodds Boulevard near the base of the Ravenel Bridge in Mount Pleasant opened it doors to guests in time for Labor Day weekend. The 108-room property at 251 Sessions Way is owned and managed by Lowcountry Hotels, which also operates several other lodgings in the Charleston area.
Nexton hotel
A new hotel in Summerville's Nexton community has opened with a new owner.
The 96-room Residence Inn by Marriott Charleston Summerville at 528 N. Main St. opened the last of August with an announcement that it had been bought by Chatham Lodging Trust, a hotel investment firm based in West Palm Beach, Fla.
Chatham paid $20.8 million, or about $217,000 per room, according to Berkeley County property records.
The hotel was developed by Vic Mills' Augusta-based Southeastern Development Associates. It's being managed by Island Hospitality Management, of which Chatham's CEO is the majority owner.
The property is Chatham's second acquisition in Nexton. It also owns the Courtyard by Marriott Charleston Summerville that opened in 2014 at 1510 Rose Drive. Chatham snapped up that hotel in November for $20.2 million, or roughly $210,000 per room.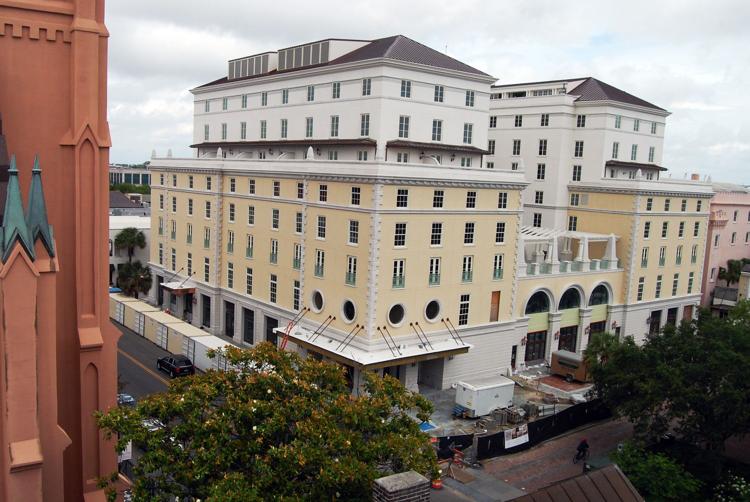 Sign of completion? 
An illuminated canopy sign being proposed for the soon-to-be-opened Hotel Bennett at 404 King St. is on Wednesday's agenda of the Board of Architectural Review. 
The website for the eight-story, 185-room property by Marion Square advertises a fall 2018 opening for what it calls "the South's grandest new luxury hotel." Developer Michael Bennett of Charleston-based Bennett Hospitality has been saying he will be happy if it's open by Christmas.
Work began on the $100 million-plus project in April 2015. The original completion date was August 2017.