A commitment to build more electric vehicles has automakers like Volvo Cars and BMW scrambling to secure a stable supply of an increasingly scarce and expensive resource.
It's called cobalt, and it's an essential ingredient in the lithium-ion batteries that make those cars run.
The automakers will be competing with other companies making everything from mobile phones to medical devices that rely on the ubiquitous rechargeable batteries.
It's all created a boom for cobalt miners — and worries for businesses that need the mineral.
"There are looming concerns about ... cobalt supply and adequacy of cobalt supply," David Pathe, chairman and CEO of mining company Sherritt International, said during an earnings call this month. "Driving those concerns ... is this electric vehicle theme, and the pace of investments in electric vehicles seems to be accelerating."
Volvo, for example, has said all of its new models after 2019 will have either electric or hybrid motors. The Swedish automaker, which is building a $1.1 billion manufacturing campus in Berkeley County, plans to sell 1 million electric or hybrid cars by 2025.
Supply and demand
The price of cobalt has more than tripled since the start of 2016 — from about $10 a pound to more than $35. It takes more than 17 pounds of refined cobalt to make one battery for an electric car. That means Volvo's cobalt costs for its planned 1 million car sales will top $595 million at today's market prices.
And those prices are expected to continue rising as demand outstrips supply.
"Combustion engines are not dead, and the reason for that is we have a shortage of cobalt, and this is pretty serious," Lauren Fix, executive director of New York-based The Car Coach, told The San Diego Union-Tribune. "Until there's a replacement material that can hold a charge and create a charge, we've got a problem."
Volvo currently has no direct business relationship with cobalt smelters or refineries, said company spokeswoman Stephanie Mangini.
"However, we are in the process of identifying the smelters and refineries within our cobalt supply chain," she said.
The Swedish government is stepping up its efforts to find cobalt and lithium, investing more than $1.2 million over the next two years to map the existence of those minerals. While Sweden has some known reserves of cobalt, its extraction has not been cost effective, according to a report in London-based online newspaper The Independent.
Mercedes-Benz Vans, the Charleston area's other vehicle maker, doesn't currently have plans to sell electric Sprinter vans in the United States, "but it could be a possibility if a demand is seen for electric Sprinters in the future," spokeswoman Alyssa Bean said.
Daimler, the German-based parent company to Mercedes-Benz Vans, acknowledges there's a challenge but thinks enough cobalt and other rare-earth minerals are available to meet demand as its cars make the switch from combustion to electric.
"In the long term, the supply of these materials will only be secured if they are mined and recycled in an environmentally and socially compatible manner, and in reasonable quantities," the automaker said in a statement.
Ethical issues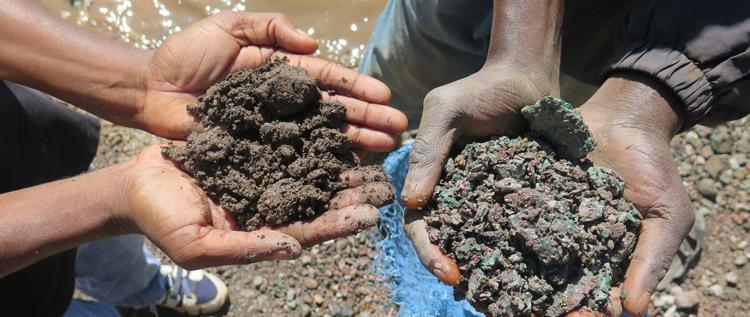 Ethical concerns over cobalt mining heightens the supply concerns.
Most cobalt comes from the Democratic Republic of the Congo, where mining operations have been criticized over their safety and use of child labor. An Amnesty International report shows thousands of children as young as 7 years old work in perilous conditions and without proper safety equipment.
"Major electronics and electric vehicle companies are still not doing enough to stop human rights abuses entering their cobalt supply chains," Amnesty International said in a November news release.
The human rights organization ranked several companies for their efforts to keep child labor and other abuses out of their cobalt supply chains. Germany's BMW received mostly moderate ratings while Daimler's efforts were rated minimal. Volvo was not among the automakers that Amnesty International examined. The best overall ratings were given to tech companies Apple and Samsung.
Mangini said Volvo's electrified cars should not include any material from suppliers that don't comply with the company's strict code of conduct.
"Securing our supply chain in this respect has the highest priority in our sustainability program," she said.
BMW, which has its largest global manufacturing campus in Spartanburg County, is nearing a deal with unnamed suppliers to secure enough cobalt and other minerals needed for electrification of its cars for 10 years. The automaker has said it plans to mass produce electric cars by 2020 and will have a dozen models available within five years.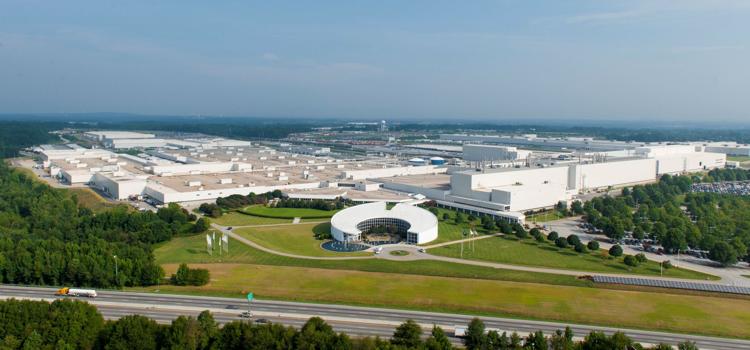 BMW referred questions about its cobalt supplies at North American operations to statements company officials have previously made to the European press.
"Breaches of human rights or trespasses against environmental protection don't fit with our principles or with the premium standards of our products, and they could result in customers spurning our cars," Ferdinand Geckeler, BMW's sustainability manager, told the Berlin-based Handelsblatt website.
Geckeler said the automaker has a system to identify suppliers who violate its policies, but it's not always perfect.
"Our goal is to have 95 percent of our suppliers on a green light," he told Handelsblatt. "But 1 to 3 percent are still red."
Seeking alternatives
Ultimately, there are hopes that technology will offer a solution — both to the supply and ethical concerns.
An Australian university, for example, is studying the use of widely available sodium as an energy storage source at about one-fifth the cost of lithium-ion batteries.
"A low-cost battery chemistry that can compete with the performance characteristics of lithium-ion batteries could provide the basis for a new class of alternative turn-key energy storage solutions," researchers at the Australian Institute for Superconducting and Electronic Materials, told Melbourne newspaper The Age.
Vilas Pol, an associate professor of chemical engineering at Purdue University in Indiana, said in a news release that sodium "is more abundant and a thousand times cheaper" than lithium, cobalt and other minerals needed for electrification of vehicles.
"It's even in seawater," he said.