As Silicon Valley's dream of self-driving moves quickly to become reality, word of the technology's advancement has come with a quiet acknowledgement: Making cars is hard.
That's why news from companies like Google and Uber these days often comes with other names, like Ford and Volvo.
Uber's giving rides in Pittsburgh in self-driving Fords, and it's developing an autonomous car that will be built by Volvo. Fiat Chrysler is building a batch of vans for Google, using the technology the tech giant developed. And two of the field's biggest players, Apple and Google, have reportedly reined in their ambitions to build their own self-driving cars as they apparently look for partnerships instead.
Combine that shift in thinking with South Carolina's growing automotive sector, and Clemson University researchers think they could make a splash in the emerging field.
The university hired its first-ever endowed chair for autonomous vehicles earlier this year, and it's sifted through its faculty looking for researchers with experience in related fields, counting 16 in all. And it plans to hire six more over the next year as it rounds out its team, said Zoran Filipi, chair of Clemson's automotive engineering department.
The investment in autonomous vehicles represents a new push for Clemson, which has focused its International Center for Automotive Research on other topics, like how cars are designed, how well they perform and how people interact with them. Researchers had focused more on the way cars are made than the way they might one day be driven.
Now, it's betting that its experience with those issues will give it an advantage in the self-driving space. Cars, after all, are enormously complex and highly engineered machines that rely on complicated supply chains, a challenge Silicon Valley is running headlong into. Likewise, autonomous technology could change just about every detail of their designs, from how the seats are arranged to how many safety features they need on board.
"That's exactly what we bring to the table," Filipi said, adding that changing technology could retool the size and shape of vehicles. "All of those questions are on our minds, and we have been working on several aspects of that. Now we bring that to the autonomous driving area."
So Clemson's auto design curriculum will start featuring more instruction on autonomous vehicles, and when teams of students design prototype cars each year, they'll start adding autonomous features. For his part, Venkat Krovi - who was named endowed chair of autonomous vehicles this fall - says he wants to get students thinking more about the myriad questions self-driving cars raise.
Krovi hopes to hold races of miniature self-driving cars within the next year or two; he imagines retrofitted remote-controlled cars running through a track dotted with obstacles like robot pedestrians. Eventually, he'd like to see a full-scale test track at the university.
But whatever the scale, the point is to get students from disciplines from computer science to mechanical engineering to think about self-driving cars, Krovi said.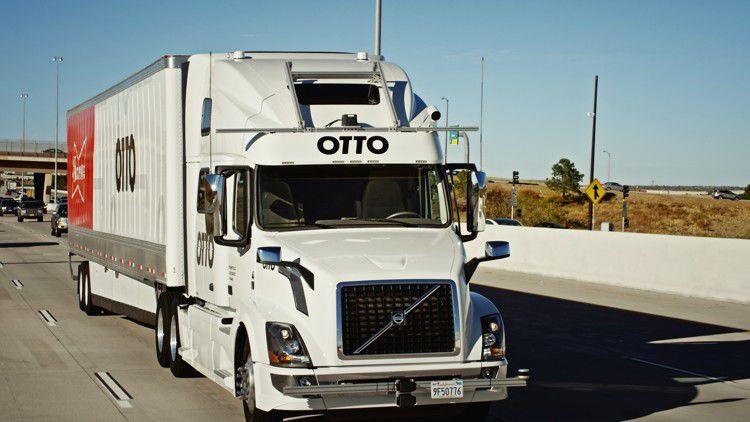 That's important because engineers who can think about the technology in a comprehensive way are in hot demand. When Uber bought the self-driving truck startup Otto earlier this year, for example, it paid about $680 million in stock and agreed to a profit-sharing deal to get its technology and 91 employees, Bloomberg reported. (The technology was tested earlier month when an Otto-equipped 18-wheeler delivered a truckload of Budweiser in Colorado - without a driver behind the wheel.)
"It's clearly because there's a shortage of system-level thinking," Krovi said. "People who are trained in that class of technologies, I think a lot more will be needed."
Much of the future of self-driving cars is an unsettled question, but South Carolina's growing prominence in auto manufacturing suggests it may partly run through the state.
BMW, which has a factory in Spartanburg, says it plans to have a fully autonomous car on the road by 2021. And Volvo is working with Uber on a self-driving car it will build on the same chassis system its new Berkeley County facility is being designed around. (A spokesman for the Swedish automaker said it hasn't decided what it will make here other than the S60 sedan, and a BMW spokeswoman said the company wouldn't comment on future plans.)
And while neither company has said that it will build self-driving cars in South Carolina, the technology is sure to have ripple effects through the state's other manufacturers, including hundreds of factories making auto parts and tires that could have to retool their products as cars evolve.
The changes could be significant for companies like Michelin, which has its North America headquarters in Greenville and contributed to the endowed chair position. As cars become autonomous, for example, tire makers may not need to focus so much on handling because people won't be behind the wheel. And they may want to focus instead on giving passengers a smoother ride so they aren't reminded as much that they're not in control.
Those sorts of details strike at the challenge Silicon Valley has faced in trying to build its own cars. And they could present an opportunity for incumbent companies to get an edge.
"Vehicle automation is a cutting-edge field with huge potential for the state," Michelin North America president Pete Selleck said in a statement. He called Clemson's new emphasis "an innovative research program that could lead to new technology and create jobs for South Carolina."