The long-struggling Citadel Mall, once valuable enough that its previous owner was able to borrow $75 million against it, fetched a fraction of that amount in a sale Thursday.
The interior portions of the Charleston region's largest shopping center sold for $17 million, according to a promotional flier from real estate broker Newmark Grubb Knight Frank, which was marketing the property to buyers.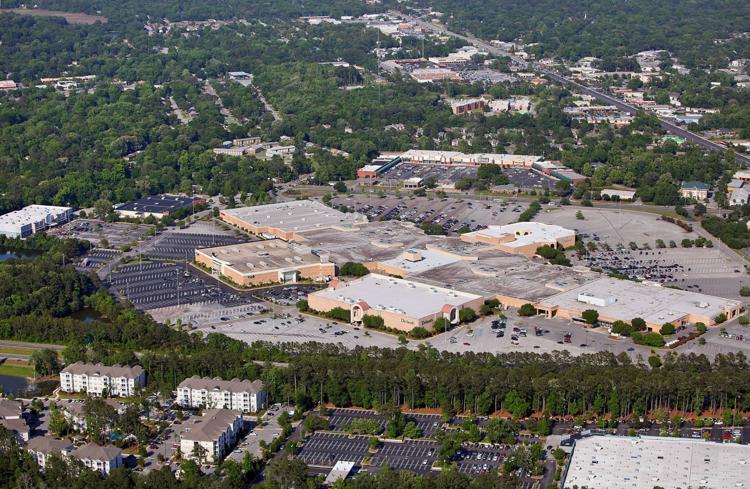 The site, excluding its five anchor stores, last changed hands in 2014 as part of the settlement of a $65 million foreclosure lawsuit. The previous owner was a Charlotte-based company called 2070 Sam Rittenberg Boulevard Holdings LLC, according to Charleston County property records.
NGKF did not disclose the identity of the buyer for the interior of the retail destination. A company spokeswoman did not respond to a request for comment about the sale.
Mall manager Darcy Steinbrecher said Thursday a statement about the transaction could be released as early as Friday.
Anchor stores Belk, Dillard's, J.C. Penney, Sears and Target own their buildings and property footprints individually and were not part of the sale. They account for nearly 72 percent of the mall's total 1.1 million square feet of space.
The portion that was sold totals about 290,620 square feet, including an outparcel.
The shopping center currently has about 55,000 square feet, or 19 percent, of unleased space, according to NGKF. At one point, after the last recession, more than 25 percent of the mall was empty.
The onetime centerpiece shopping destination for West Ashley opened in 1981. It ran into financial headwinds in 2013 when then-owner CBL & Associates Properties began missing mortgage payments on the balance of a $75 million loan the company took out in 2007. The foreclosure lawsuit followed.
By mid-2013, CBL told investors the value of the Charleston property had fallen to less than $24 million.
"The mall has experienced declining cash flows which are insufficient to cover the debt service on the mortgage secured by the property," the Memphis, Tenn.-based company said in a report that year.
As the lender was foreclosing, New York-based Spinoso Real Estate Group was appointed as the receiver to manage the shopping center, which is near Interstate 526 and Sam Rittenberg Boulevard. 
Last month, CW Capital, an asset management company based in Maryland, listed the property as "under contract" to be sold. A spokesman for CW Capital said he could not comment about the firm's transactions. The deed was not recorded with Charleston County's land office on Thursday, according to its website.