The Cinebarre movie complex in Mount Pleasant sells alcoholic beverages. Now, a West Ashley theater wants to get in on the act.
Citadel Mall Stadium 16 with IMAX has applied to the state Department of Revenue for a permit to sell beer and wine at the 16-screen complex near the shopping center it's named after.
"We follow the lead of the major cinemas such as Regal and AMC," said John Snodgrass of Southeast Cinemas Entertainment, which owns the theater as well as Northwoods Stadium Cinemas in North Charleston.
"It allows one more level of service to our clientele," Snodgrass said. "It's a convenience to those customers who would like a glass of wine to enjoy with their movie as opposed to a soda."
The application does not include liquor. "We can't mix anything with hard liquor," Snodgrass said.
Charlotte-based Southeast Cinemas bought the West Ashley cinema site, demolished the former complex and built a new movie megaplex in 2009. It also renovated the 13-screen complex across from Northwoods Mall. It opened the following year. Both were former Kansas City-based AMC Entertainment complexes that shut down in 2008.
The alcohol application does not include the North Charleston cinemas, but if the West Ashley effort is successful, the move could be made for the Northwoods theater, Snodgrass said.
Of the company's nine theaters across the Southeast, two serve alcohol, including one in the Hilton Head Island area and another in Burlington, N.C.
The Northridge Cinema 10 in Hilton Head began serving beer and wine last November, a year after Southeast Cinemas first applied for a permit.
"Having learned our lessen at Northridge, hopefully it won't take near that amount of time," Snodgrass said.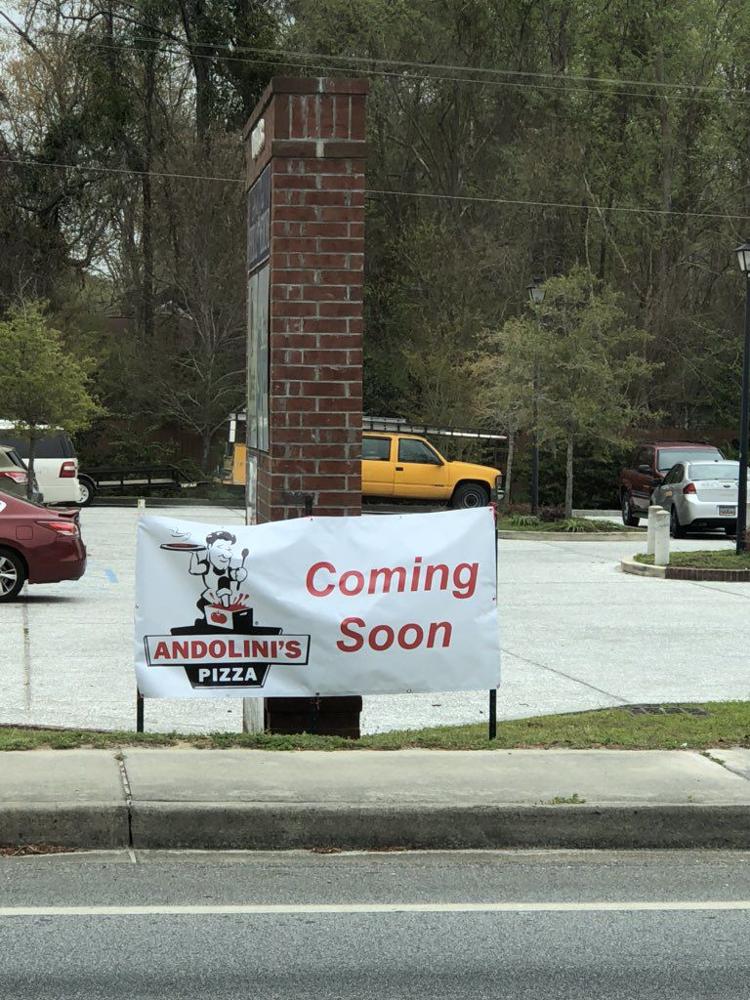 What's cooking?
Several new restaurant locations are either on the way or recently opened throughout Charleston.
Andolini's Pizza is adding a Summerville location. A sign at 1201 Trolley Road says the Italian eatery is "Coming Soon." Andolini's offers other restaurants in Mount Pleasant, North Charleston and West Ashley.
Also in Summerville, Groucho's Deli is now serving. Check out the Columbia-based sandwich restaurant at 118 N. Main St.
On Johns Island, Cabana Burger recently leased 3,177 square feet of restaurant space in Building 2 of Live Oak Square at 3112 Maybank Highway, according to the real estate firm Beach Commercial. The company is registered to Michael Petrillo, executive chef at Crave Charleston Catering.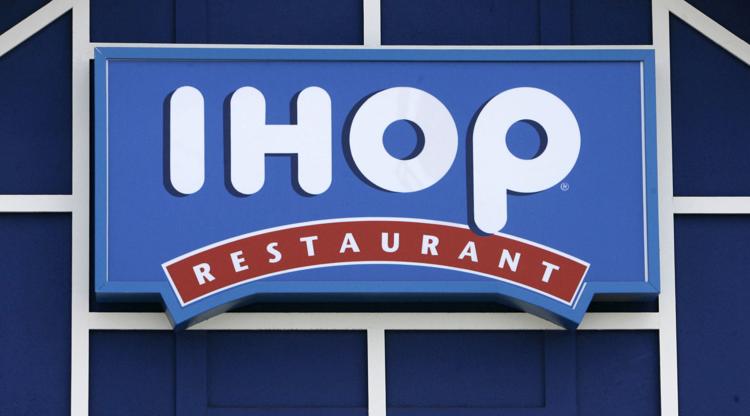 In downtown Charleston, pancake lovers have a new breakfast location. California-based IHOP added its sixth Charleston-area restaurant earlier this week.
The new diner can be found at 215 East Bay St. in the Maritime Building across from the U.S. Custom House.
Other IHOP restaurants in the region are located on James Island and in Mount Pleasant and North Charleston.
An IHOP closed in December on Savannah Highway in West Ashley after the property was purchased by an affiliate of Baker Motor Co.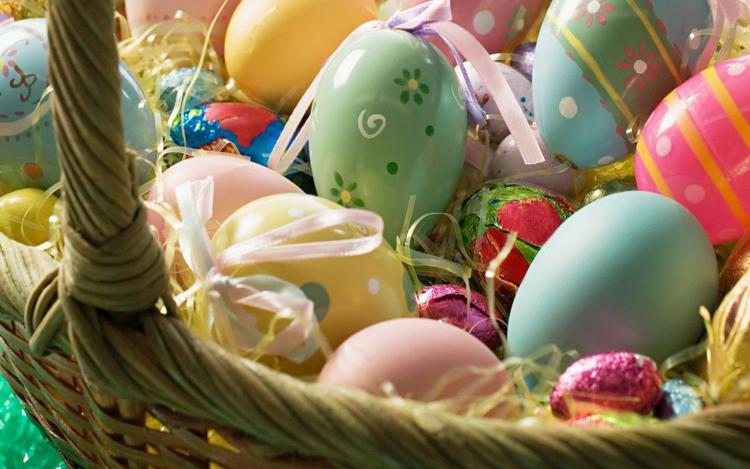 Bunny business
The Easter Bunny will deliver a slightly smaller basket of money to retailers this year.
Consumers will spend about $18.2 billion for spring's big holiday, down slightly from $18.4 billion last year, but still the second-highest level on record, according to the National Retail Federation.
Eight out of 10 Americans will celebrate the holiday and spend about $150 each, down from last year's previous record of $152.
"Despite a modest drop, the Easter forecast is still very positive and nearly as high as last year's record," federation CEO Matthew Shay said in a written statement. "Consumer spending remains healthy both for this holiday and this spring, and that paints an optimistic picture for the U.S. economy in the year ahead."
Shoppers will spend the most on food, followed by clothing, gifts, candy, flowers, decorations and greeting cards.
Clutter to cash
Registration is under way for the ninth semi-annual upscale women's consignment sale.
The Charleston Style Exchange offers a chance to make a little money from new or gently worn clothes while also helping a local charity.
The free event is set for April 12-14 at Armory Park Recreation Center at 5000 Lackawanna Blvd. in North Charleston.
A VIP shopping event before the sale opens to the public is set for April 11 for volunteers, consignors, military service members and educators who purchase a charity ticket.
Fashionistas will see hot-list labels such as Tory Burch, Kate Spade, Lilly Pulitzer, St. John, Stella McCartney, Trina Turk, Coach and others.
Consignors can earn 65-75 percent of total sales, get a VIP shopping pass and help a local charity.
Unsold items will be donated to East Cooper Community Outreach for consignors who choose to contribute. All of the proceeds from VIP charity ticket sales also will go to the nonprofit.
Times vary, but it generally runs 9 a.m. to 8 p.m. Thursday through Saturday.
To register or for more information, go to www.charlestonstyleexchange.com.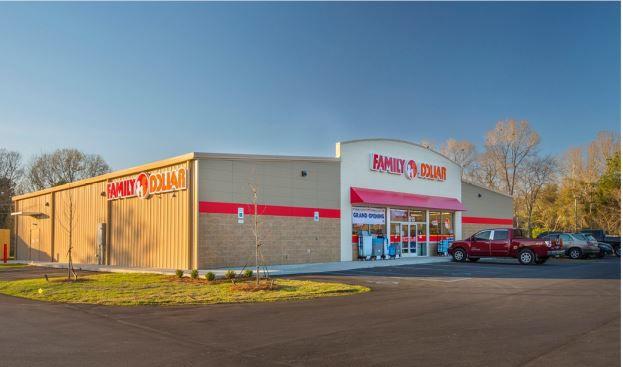 Dollars and sense
A new discount dollar store recently opened near Goose Creek and two others are under construction in the Charleston region.
Family Dollar is now serving customers at 915 College Park Road. It's a couple of miles away from a sister store that opened last summer at 104 Patriot Lane, off of U.S. Highway 17A across from the developing Carnes Crossroads community of Goose Creek.
Both 8,320-square-foot stores were developed and constructed by Twin Rivers Capital and its affiliate, HJB Construction Co., both of James Island.
The companies have built 27 Family Dollar stores in South Carolina. Two new ones are under construction in Cottageville and North Charleston.
On the easel
The 8th Annual Art Walk at Bohicket Marina is set for 10 a.m. to 7 p.m. Saturday at 1900 Seabrook Island Road on Johns Island. The event, in front of NV Realty Group, will feature 12 Lowcountry artists with originals on display for sale. The Sea Islands Chamber of Commerce and Deep Water Vineyard are sponsoring the event.