A locally based cider-making company plans to add a new location in North Charleston's Old Village.
Jamison Hard Cider Co. is renovating a former appliance parts store at 1033 E. Montague Ave. near Park Circle for a new cidery and tasting room for its Ship's Wheel Hard Cider brand. 
The tasting room will be in the front with the cider-making operation in the back. A walk-up window on a street-front outdoor area will allow people to bring their pets, said general manager Scott Jamison who co-owns the business with wife Cindy.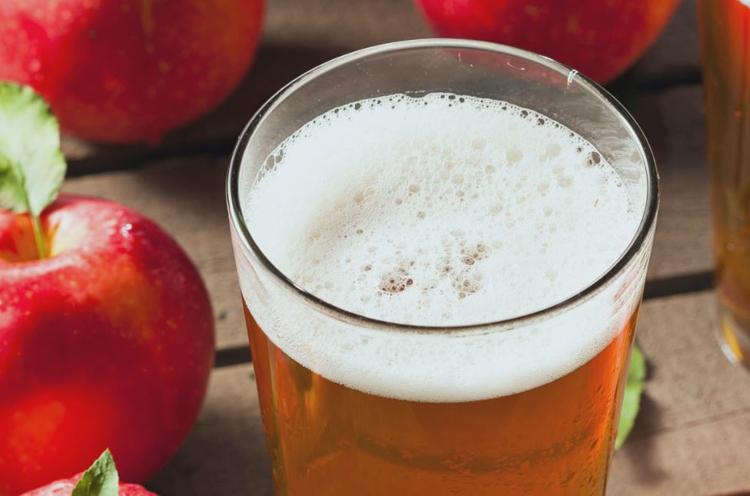 The company currently makes its cider at an apple orchard near Syracuse, N.Y., and it will continue to make current products at that location.
The new 4,860-square-foot site in North Charleston should begin to offer some of the current products by mid-spring with the introduction of new flavors later, Jamison said.
The Jamisons have a house on Folly Beach and are selling another property in Virginia. Their two sons, Andrew and John, live in the Charleston area and work for the company as well as the Jamisons' daughter, Maggie.
"We chose North Charleston because we think the Park Circle area continues to show a lot of positive growth and development," Jamison said. "We looked at other sites but at the end of the day we thought Park Circle would be a good location. And it's a little less expensive than downtown Charleston."
Until recently, the cider company maintained an office on King Street, but Jamison is now operating from a temporary site on Rivers Avenue in North Charleston. Once the new facility opens, the office will move there.
Ship's Wheel Hard Cider can be found in several retail outlets throughout Charleston, including Whole Foods Market, Harris Teeter, Lowes Foods, Bottles and Total Wine. It's also in a wide range of bars and restaurants throughout the region.
The alcohol content ranges from 5.5 percent to 6.9 percent.
Jamison plans to incorporate apples from South Carolina, North Carolina and Virginia into the new product lines planned for the new location.
"It's our plan to use this cidery as a place to experiment with newer styles and to source from more South Carolina and regional growers," he said.
The company currently has three products on the market and will add a fourth in late February.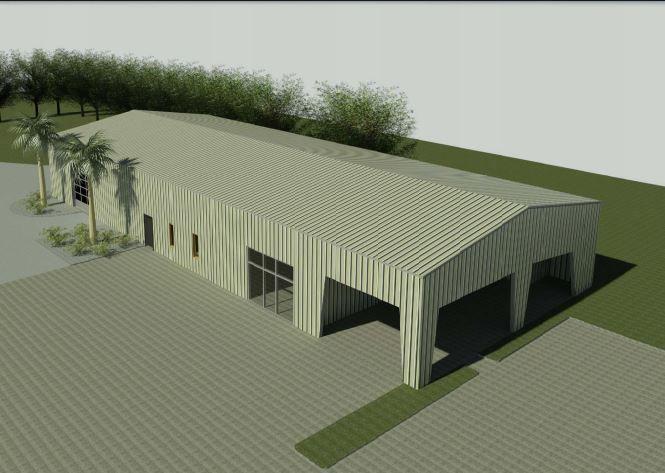 What's brewing?
Another brewery is eyeing the Long Point Road area of Mount Pleasant.
Hobcaw Brewing Co. is seeking preliminary approval to convert a 6,000-square-foot metal building at 496 Long Point Road into a brewery.
The town's Commercial Design Review Board will consider the request for the site, landscape and architecture Jan. 30. The tenant is listed as Mottram Beerworks on the site plan.
The new brewery will join Westbrook Brewing Co., Two Blokes Brewing and Ghost Monkey Brewery nearby. 
What's cooking?
A national restaurant chain is now operating its second South Carolina location in Summerville.
The 3,600-square-foot First Watch, serving breakfast, brunch and lunch, can be found at 1097 N. Main St. in Summerville Marketplace. Its other S.C. restaurant is in Bluffton.
First Watch has partnered with franchise group RAS Concepts LLC to open seven restaurants in Charleston, Savannah and Augusta. The group also owns Jersey Mike's locations in Charleston and Chattanooga, Tenn.
With offerings such as avocado toast, smoked salmon eggs Benedict and lemon ricotta pancakes, it's open daily from 7 a.m. to 2:30 p.m.
In Mount Pleasant, fans of Page's Okra Grill will be happy to know its reopening soon. The restaurant at 302 Coleman Blvd. plans to relaunch Tuesday after renovations are completed, according to its Facebook page.
Also, a new restaurant is in the works for North Charleston. Rusty Crab Seafood Bar & Grill is looking to open soon at 8440 Dorchester Road in North Charleston. 
It can found in Plantation Shopping Center, at the corner of Ashley Phosphate Road. The restaurant did not respond with information on an opening date, but its Facebook page said an opening is imminent.
Across the street at 8409 Dorchester Road is another new restaurant. Louisiana Cajun Express is in the former Hwy 55 Burgers Shakes & Fries location.
Back in the swim
A Hanahan aquatics shop forced to shut down last September when a vehicle struck through the front is set to reopen.
Tideline Aquatics at 1271 Yeamans Hall Road will host its grand reopening at 10 a.m. Saturday.
Owner Chris Deer said he's excited to be back in business.
"Everything in the store is on sale," he said. "We will have free giveaways and desserts. And we have three aquariums that we will be giving away at the end of the day. Everyone who attends gets to sign up for the free tanks."
Going dark
A large downtown Charleston retail space soon will sit empty.
National women's apparel chain Talbots will close its 16,600-square-foot store at 261 King St. on Saturday, a store manager confirmed.
The employee referred other questions to the company's corporate office in Massachusetts. A spokeswoman did not immediately respond for further comment.
Talbots has other stores in the Charleston area in Tanger Outlets in North Charleston and near Mount Pleasant Towne Centre.
Getting pampered
A new nail salon touting non-toxic polishes is now open on the Charleston peninsula.
The Water Room can be found at The Cigar Factory at 701 East Bay St., Suite 105. It's a product of "Bare Beauty" blogger Jessica Morse and co-founder Laura Pelzer.
On the way
In Mount Pleasant, about 30,000 square feet of retail space is being added in front of the planned Mount Pleasant Racquet Club with 32 clay courts.
The new retail space will front on U.S. Highway 17 across from Charleston Fun Park and will include four buildings of about 7,500 square feet each with space for up to five tenants each, according to Vitre Stephens with the commercial real estate firm Avison Young.
Scheduled for completion in 2020, The Shoppes at Mount Pleasant Racquet Club will be at 3236 Highway 17, just south of George Browder Boulevard.