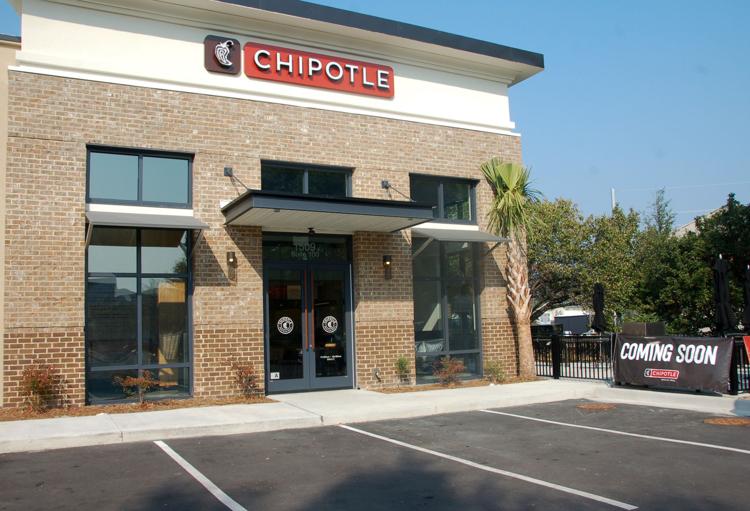 Chipotle Mexican Grill is eyeing a fifth location in the Charleston area.
The Denver-based dining chain hopes to move into a 2,394-square-foot space at 1209 N. Main St. in Summerville by the spring in an outparcel building at North Main Market near Wal-Mart.
The restaurant also is close to opening another location at 1509 U.S. Highway 17 in Mount Pleasant. It's expected to begin serving Dec. 7 at the site in front of the Wal-Mart-anchored Wando Crossing Shopping Center, beside a recently opened Mattress Firm store.
Chipotle has three other locations in the area: one in downtown Charleston and two in North Charleston. The Mount Pleasant restaurant is seeking about 30 workers.
Good sports
Citadel Mall's new sporting goods store opens Saturday.
The 8,000-square-foot Hibbett Sports shop can be found next to Target at the West Ashley shopping center.
It's the third Charleston-area location for the Alabama-based retailer. Its other local stores are on James Island and in Moncks Corner.
Reopening
The Arby's restaurant in Mount Pleasant that closed nearly a year ago for renovations is set to reopen. An employee said the upgraded diner near U.S. Highway 17 and Bowman Road that specializes in roast beef sandwiches could begin serving again as early as Friday, pending last-minute inspections, at 1190 Johnnie Dodds Blvd. The restaurant also is hiring.
More pie
A third Pizza Hut could be coming to Mount Pleasant.
The chain is looking at a 1,374-square-foot site at 3002 S. Morgans Point Road for a restaurant. It currently offers other locations off Long Point Road near Belle Hall Shopping Center and on U.S. Highway 17 near Six Mile Marketplace.
On the way?
A new restaurant could be coming to a site next to Orange Grove Plaza in West Ashley.
Property owner J & A Associates, through commercial real estate firm Belk|Lucy, is seeking city approval to build a new dining establishment where Cisco's Cafe once operated at 1114 Sam Rittenberg Blvd.  Cisco's Cafe closed in late 2008.
Expanding
New York Butcher Shoppe recently leased a 1,290-square-foot shop at 1400 Palm Blvd. on the Isle of Palms, according to commercial real estate firm The Beach Co. The Greenville-based chain has eight locations across the Southeast, including one at 1260 Ben Sawyer Blvd. in Mount Pleasant.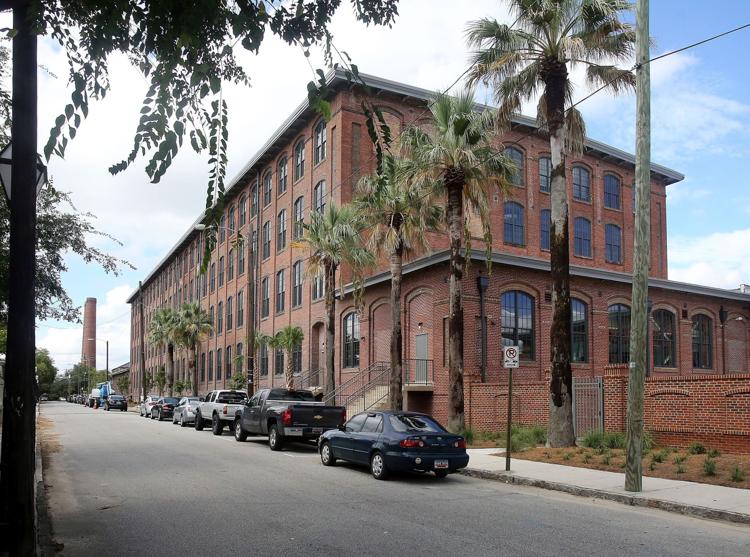 Fitting in
A Massachusetts-based fitness center has announced its second location in the Charleston area.
Koko FitClub, which said in August it would open its first site in Mount Pleasant, will open a second center in the Cigar Factory at East Bay and Columbus streets on the Charleston peninsula. Both locations are expected to open this winter and are the first in South Carolina.
The Mount Pleasant site will be at 1909 Highway 17, in Sweetgrass Corner Shopping Center.
The clubs are owned and operated by Mark and Jennifer McMahon. 
Going dark
The pharmacy inside the Bi-Lo supermarket at 774 S. Shelmore Blvd. in Mount Pleasant has closed. Patient accounts have been transferred across the street to the CVS at 650 Johnnie Dodds Blvd. The Bi-Lo grocery store remains open.
Moving on
The Mom Spa at 920 Houston Northcutt Blvd. in Mount Pleasant recently closed after nearly a 10-year run, and owner Christy Croffead Schachte has now joined the team at The Woodhouse Day Spa at 725 Johnnie Dodds Blvd. Woodhouse will honor unexpired gift cards and services. An undisclosed tenant is expected to take over the lease Dec. 1 at the former Mom Spa location.
Holiday happening
The West Ashley Farmers Market Holiday Fair will take place 1-5 p.m. Sunday in Ackerman Park on Sycamore Avenue off St. Andrews Boulevard. The market will include artisans and crafters in addition to farmers, growers and food concessionaires.
The V-Tones will provide entertainment, including a selection of holiday music. The event, with 21 additional vendors, includes a kids' holiday arts and crafts tent by Artist & Craftsman and the S.C. Aquarium.