Fast-food chain Chick-fil-A is planning a new roost in one of the Lowcountry's megadevelopments in Berkeley County.
The Atlanta-based company plans to build a 4,452-square-foot restaurant at 1726 State Road on an outparcel at the Publix-anchored Market at Cane Bay Shopping Center, according to site plans.
The parcel sits between Parker's Kitchen convenience store and a building jointly occupied by AT&T and Starbucks coffee shop.
"While we are still early in the process, Chick-fil-A is happy to share that we are actively pursuing a new location in the Summerville area," according to company spokeswoman. "We look forward to working through the approval process … and are excited by the prospect of joining the Cane Bay neighborhood."
The representative did not provide a construction timeframe. The chicken chain has several other restaurants across the Charleston region. 
Another one is slated for Charleston International Airport and could open in December, pending a contract extension with airport concession giant Hudson Group. 
Looking to expand
A downtown Charleston restaurant wants to expand but needs permission from the city to forgo the required number of parking spaces.
Roy Neal, owner of El Jefe Texican Cantina at 468 King St., will ask the city's Board of Zoning Appeals on March 1 for a special exception to build a 1,220-square-foot outdoor deck without providing more parking. The expanded restaurant would require 28 spaces under city regulations.
Architectural firm Synchronicity is representing the restaurant in the special exception request.
On the way
A new jewelry store is on the way to Tanger Outlets in North Charleston.
Banter by Piercing Pagoda plans to open in a 1,572-square-foot space between Brooks Brothers and Francesca's, according to site plans.
The retailer has another shop in the Charleston area in Northwoods Mall, also in North Charleston.
It's part of Ohio-based Signet Jewelers, which also operates well-known brands such as Kay, Jared, Zales and Diamonds Direct, among others.
Relocated
An artisan boutique and gift shop is now open in a new location in Mount Pleasant.
Lavender Hill Designs recently moved to 10 Resolute Lane in the I'On neighborhood from Belle Hall Shopping Center off Long Point Road.
The locally owned shop includes home accents, linens, women's apparel, jewelry and gifts from Europe as well as unique items online. It also offers complimentary in-store gift wrapping.
The owner is Tracey Wonnacott, a self-described Francophile whose shop displays a French flair. She plans a grand opening later in the spring. The new location is open 10 a.m.-5 p.m Monday through Saturday.
Getting pampered
A new massage franchise will open its first South Carolina location in the Lowcountry on March 2.
The Now Massage will welcome customers at 1421 Shucker Circle, Suites 103-105, in the Oyster Park retail center in Mount Pleasant.
Town residents Camila and Jensen Anderson will own and operate the new business.
"We can't wait to welcome the Mount Pleasant community to our cityside oasis for some much-needed rest and relaxation," Camila Anderson said.
As part of the boutique's grand opening week of March 2-8, all massage bookings will receive a complimentary enhancement of either a cooling peppermint salve or a hydrating eye mask with vitamins and antioxidants.
The shop also will offer freebies to some of its first members. Hours are 10 a.m.-7 p.m. daily.
For more details, go to thenowmassage.com/mount-pleasant.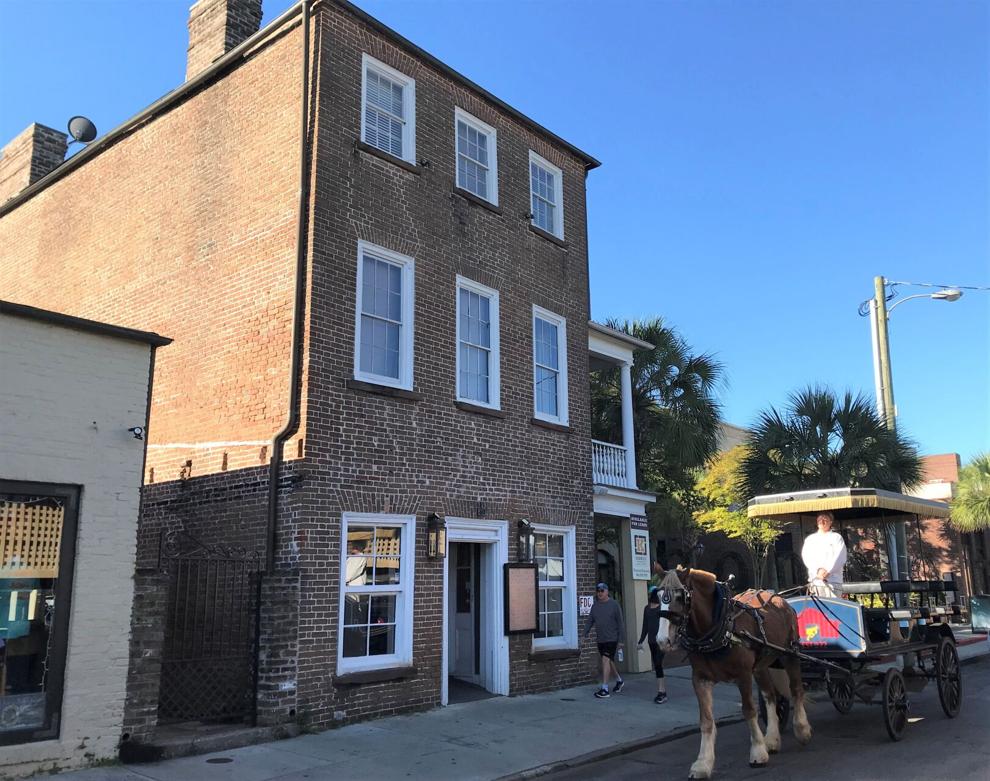 Now serving
A Virginia-based restaurant with a bawdy-sounding name is now welcoming diners in downtown Charleston.
Well Hung Vineyard, named after a former grape-growing farm in the Old Dominion, opened Feb. 19 at 49 S. Market St. across from the City Market.
Owner Anthony Herring has two other locations in Virginia in Roanoke and in Gordonsville, near the company's base outside Charlottesville.
Herring bought the business in 2016. It started as a vineyard near Charlottesville in 2008 by three women.
The restaurant's wines come from a winery in the Old Dominion that make them from grapes grown in Washington, Oregon and California.
The "eclectic" menu will be tweaked every three months. Offerings include salads, sandwiches, pizzas, shrimp and grits, and various other dishes.
The Market Street site includes some seafood choices the restaurants in Virginia do not offer.
The restaurant is open seven days a week with brunch on weekends. The dining room includes the bottom two floors while the third floor serves as an office.
Aaron Lee is the general manager, and Stephanie Wilson is the chef. The restaurant is open 11 a.m.-9 p.m. Sunday through Thursday and 10 a.m.-10 p.m. on Friday and Saturday. Reservations are not required.