It's a wrap for an aging anchor of the local military economy that spent several decades preparing sailors to take care of the Navy's nuclear submarine fleet.
The MTS Sam Rayburn, which had been designated as a moored training ship in the late 1980s, was towed without much public fanfare from its longtime home at the Naval Weapons Station Charleston on the Cooper River earlier this month.
The sub was transported to Norfolk Naval Shipyard, where it's the first-ever MTS to be inactivated. It arrived at its temporary home in Virginia on April 3.
Navy Capt. Dianna Wolfson, commander of the Norfolk defense facility, said the Rayburn had served the nation since 1964 "and we now welcome it to America's shipyard."
Once the inactivation work is completed, the vessel will be towed to Puget Sound Naval Shipyard for recycling, according to a statement from the Naval Sea Systems Command.
The Rayburn is named for a late congressman and U.S. House speaker from Texas. It served as a hands-on classroom at the Nuclear Power Training Unit in Goose Creek for more than 30 years, helping teach thousands of sailors how to operate and maintain the systems that propel nuclear-powered subs.
The Rayburn has been replaced by the former USS La Jolla, which arrived from Norfolk after being converted into a training vessel in November 2019. Work is wrapping up on another, the USS San Francisco. It also will be towed south to the Charleston area.
The Norfolk shipyard said the La Jolla and San Francisco conversions were the closest it's come to building a ship from scratch since the 1950s. The Naval Sea Systems Command said the projects required "two complete hull cuts, separating each boat into three pieces, recycling the center section, and adding three new hull sections, adding 76 feet to the overall length on both vessels."
Director departure
Another key leader at Charleston's International African American Museum is leaving for a new role in another historic city.
Brenda Tindal, the founding director of education and engagement, has been named executive director of the Harvard Museums of Science and Culture near Boston. She starts the new role May 17 in Cambridge, Mass, according to a statement from her new employer.
Before joining the IAAM staff, Tindal was the director of education at the Detroit Historical Society. Her tenure with the IAAM started in 2018, making her one of the museum's first major hires.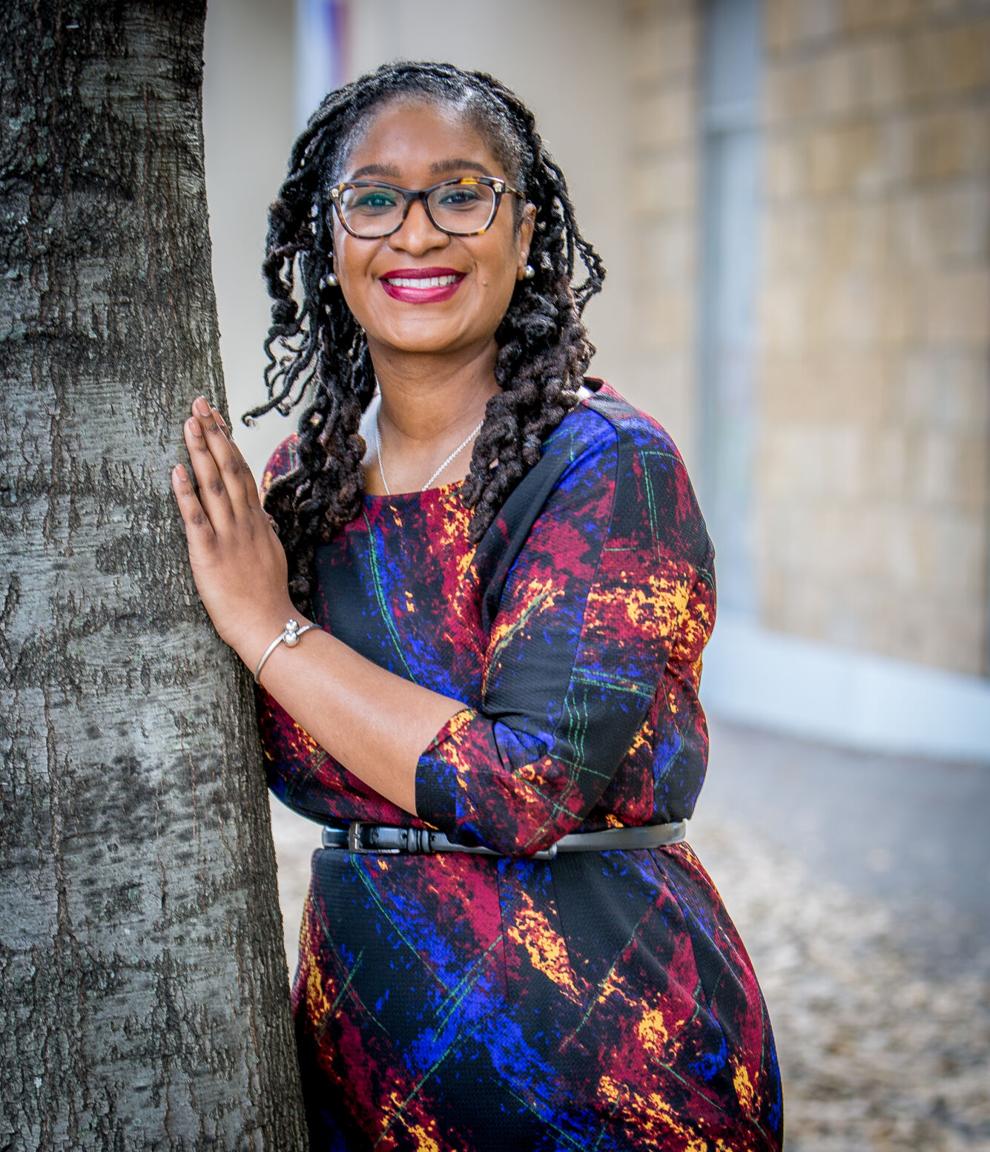 Other members of that first core group of staffers have also left before the IAAM's expected 2022 opening. About a year ago, Joy Bivins, the first chief curator at the museum, was named associate director of collections and research services at the New York Public Library's Schomburg Center for Research in Black Culture.
In 2019, Michael B. Moore, the first CEO, stepped down from the role. He was later hired by the Daniel Island technology firm Blackbaud Inc. as diversity and inclusion officer. 
The CEO role has been recently filled by Tonya M. Matthews. Most recently, she was associate provost of inclusive workforce development and director for the STEM Innovation Learning Center at Wayne State University. Previously, Matthews was vice president of museums at the Cincinnati Museum Center and the inaugural CEO of the Michigan Science Center in Detroit. Matthews was named CEO of the IAAM in March. 
Construction on the International African American Museum has been underway since mid-2019. The museum currently lists 17 staff members on its website, including Tindal.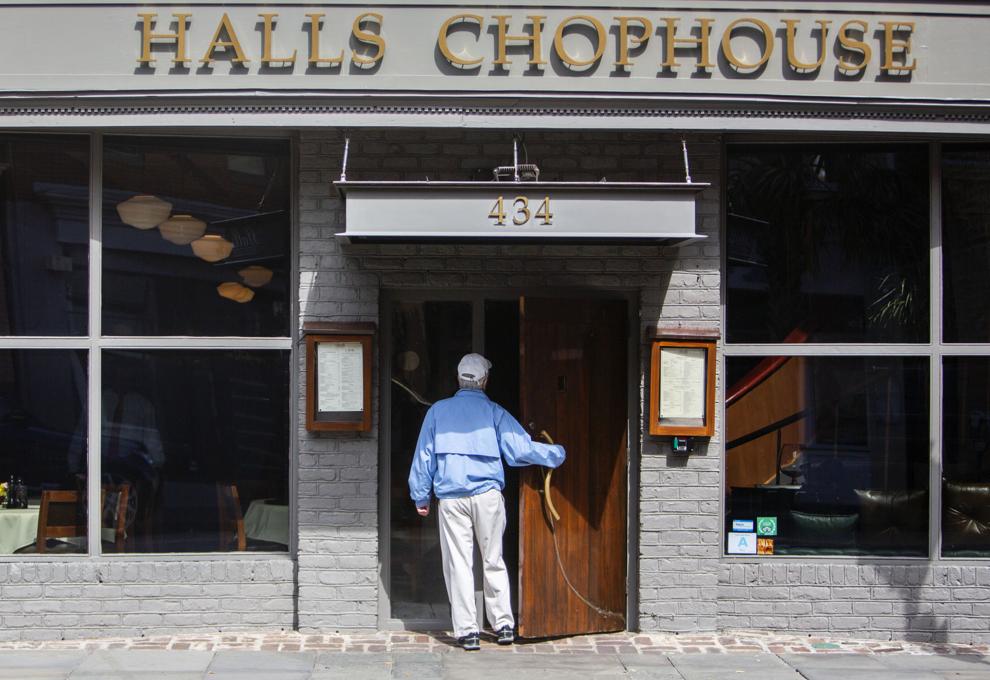 'Nosh'ville, Tenn.
It was 12 years ago when Halls Chophouse opened on upper King Street as that stretch of the peninsula was starting to evolve from a hodge-podge of boarded-up buildings into a revitalized section of downtown and a dining hot-spot.
Eight eateries later, Hall Management Group will take its high-end steakhouse concept to another sizzling Southeast city: Its future Nashville location announced last week will be its first outside of South Carolina.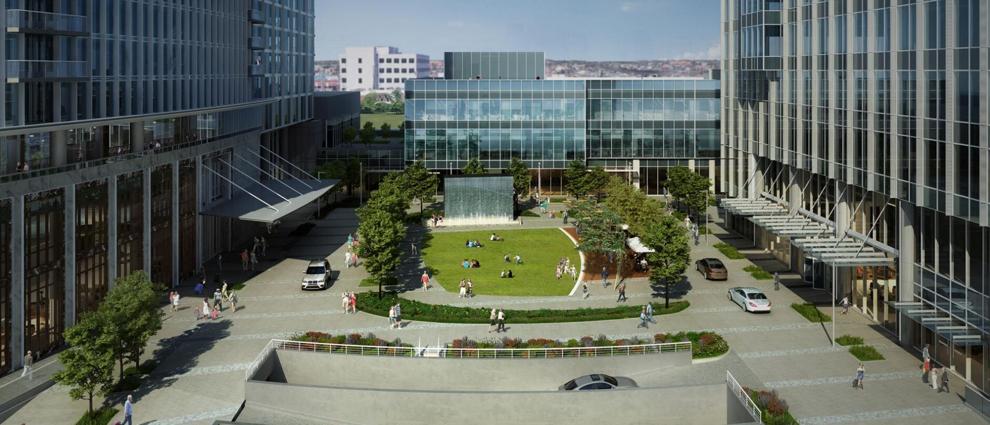 Scheduled to open next spring, the Music City fine-dining establishment will be situated on the ground floor of an office tower in the new $540 million Broadwest complex on West End Avenue.
Tommy Hall, CEO of Hall Management, said in an online post that he visited Nashville about a year ago with his father, Bill Hall, the founder of the family-owned company who died unexpectedly in August at age 73.
"There was an instant connection, a clear vision for the future of Halls Chophouse. ... We could not be more excited to open in such a first-class location such as Broadwest," he wrote. 
Broadwest, which is being developed by Propst Development, includes 625,000 square feet of office and retail space, 196 residential condominiums, and a 234-room Conrad Nashville hotel. A 1.5-acre plaza anchors the complex.
"When we first met the Hall family, we knew their business philosophy matched ours — service and clients first," said Bill Propst, head of the Propst Family Office. "It only takes 5 minutes in their restaurant before you realize what a special place it is."
Locally, Hall Management also owns and operates High Cotton, Slightly North of Broad, Rita's Seaside Grille and Halls Signature Events. It has expanded its signature Chophouse concept to Summerville, Columbia and Greenville.
Rural access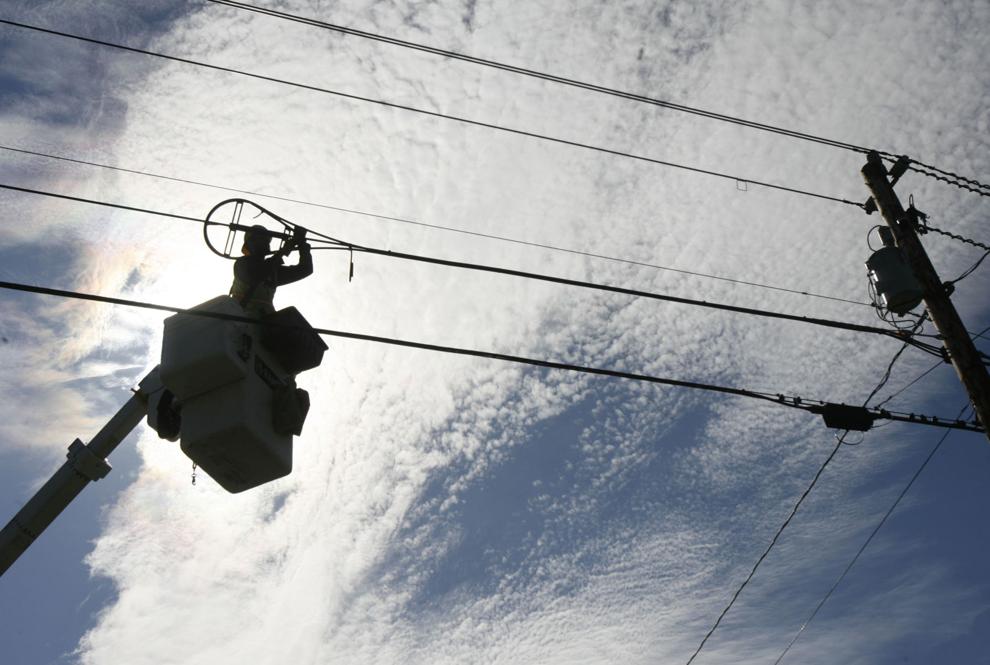 Internet providers looking to expand into rural areas of South Carolina might want to plug "Santee Cooper" into their search engines.
The state-owned power and water utility approved the rates it will charge private-sector broadband companies for access to its power poles and other transmission infrastructure.
The finalized pricing plan was one of the items the Santee Cooper board took up at its April 26 meeting in Pinopolis. The panel previously approved proposed lease rates and terms on Feb. 24. 
The idea is to "allow broadband providers to more quickly build out retail service to unserved areas of South Carolina by accessing Santee Cooper's 1,200 miles of excess fiber, as well as our nearly statewide transmission infrastructure," the Moncks Corner-based utility said in a written statement.
The newly approved lease-rate structure takes effect May 26 and isn't expected to shift additional costs to electric customers. It includes a $256.24 annual fee for a transmission pole attachment, and a $58.91 monthly charge for renting one mile of single fiber. 
"This is in line with available market data," the utility said.
Santee Cooper has stressed that it won't be selling internet access directly.
"Rather, we want to allow providers access to our infrastructure so that they can more rapidly roll out service to unserved areas," it said.