The Charleston venture capital fund Good Growth Capital says it plans to raise $20 million to invest in Southeastern technology startups, including "several million" it pulled in last year.
The fledgling fund has made seven investments since its founding last year, including four announced last month, and it has focused the majority of its funds so far on companies based in Charleston.
Managing partner David Mendez says the first deals demonstrate that it can carve out a niche in South Carolina. The fund is aiming to bridge the gap between the relatively small investments made by individual angel investors and the big-dollar deals inked by institutional investors, and Mendez says it's quickly encountered plenty of pent-up demand.
That's why Good Growth is raising money now, Mendez says. In the South in particular, investors want to see results before parking their money in a fund. He hopes those deals show that the firm's four-member team — which also includes Carolyne LaSala, John Osborne and Amy Salzhauer — knows what it's doing.
The aim is to posture the fund as "the premiere South Carolina venture capital fund," Mendez says.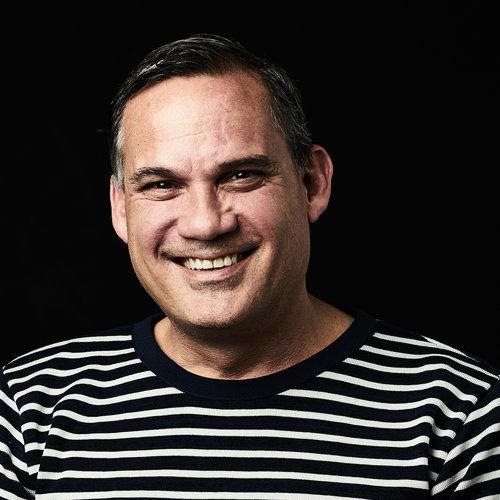 Mendez declined to say how much the fund has left to raise toward its $20 million target, but that it has received a "significant amount toward that goal." Investments so far have come largely from individual investors and some family offices; the fund now expects to target more corporate and wealth-management investors.
Taking stock
Most Blackbaud employees will receive about $2,000 worth of stock this month, a gift the Daniel Island-based company says it's offering because of federal tax cuts approved last year.
Blackbaud — the Charleston area's biggest public company — says the one-time stock award caps a year in which profits soared nearly 80 percent thanks to an evolving business model with more double-digit growth on the horizon. But it credits the lower corporate tax rate in part for the gift.
The stock award comes after a long run-up in Blackbaud's stock price, which has nearly doubled in value over the past two years. Blackbaud, which makes software for nonprofits, has come within striking distance of becoming South Carolina's highest-valued company, with a market value of $4.7 billion.
Chief executive Mike Gianoni said in a statement that the stock award will ensure that "all employees are owners and can participate in the company's success." Shares will be distributed Feb. 28 to workers who aren't already paid in stock.
That means about four in five of Blackbaud's 3,200 employees will receive shares in the one-time award, according to spokeswoman Amy Lucia. The rest already receive stock through a separate compensation plan.
Blackbaud is the first Charleston-based company to offer employees a gift tied to the rewritten tax code, but similar announcements have trickled out of corporate America since Congress approved the measure in late December.
Columbia-based South State Bank announced $1,000 bonuses that were to clear Friday for its 2,800 employees, including its main operations center in North Charleston. And several national names with a presence in the Lowcountry — AT&T, Lowe's and Wal-Mart, among others — have made similar promises.
Pitch school
The pitch event PitchBreakfast will return Thursday with presentations from teams of students at The Citadel's business school.
The event will feature four groups of Citadel students, who will pitch startups, take questions from local investors and get feedback on how they do. Organizers say they want to highlight the talent coming out of Charleston-area colleges and give attendees a look at the kinds of questions investors ask.
Pitches begin at 9:15 a.m. Thursday, but networking and breakfast will be available at 8:45. The event is held at the Harbor Entrepreneur Center, 1505 King St. Extension.