One of Charleston's largest technology employers reported a sharp drop in fourth-quarter earnings, saying it pumped more cash into innovation and sales operations in the later part of the year. 
Blackbaud Inc.'s net income tumbled 75 percent to $9.3 million from the last three months of 2017.
At the same time, revenue increased by about 2 percent to $221.2 million as the Daniel Island-based company pushed for more sales of its cloud-based software offerings, which are tailored for nonprofit organizations.
Mark Furlong, director of investor relations, said in a statement that net income was down mostly because of efforts to ramp up products and expand the sales force.
"It's important to note that we plan to further these investments into 2019," he said.
A case in point was the $157 million acquisition of Texas-based YourCause that closed on Jan. 2. It was Blackbaud's biggest acquisition since 2015. 
As for 2018, management characterized it as an "investment year." Blackbaud plowed about $6.5 million more into its sales operation and spent about $1 million more on research and development during the final quarter of 2018 compared to the year before. 
Blackbaud's sales staff swelled by 84 workers, or 20 percent. The company also added a couple of new products targeted at churches and schools and moved into its new global headquarters.
One of the year's biggest surprises came in October when Blackbaud revised its financial outlook for the year, warning that it would miss its sales goal by about $36 million. Its stock price, which had been climbing much of the year, tumbled.
On the whole, the company said it was pleased with its 2018 performance, which beat analysts' expectations. CEO Mike Gianoni called it a "solid finish."
"We continue to accelerate our pace of innovation and digitally transform the markets that we serve," he told investors in a conference call last week. "There's no question that 2018 was a year for Blackbaud's innovation."
Gianoni and finance chief Tony Boor stressed how they are continuing to focus on subscriptions, a recurring and more dependable revenue source than one-time sales that accounted for about 90 percent of sales in the most recent quarter.
Blackbaud predicted revenue in 2019 will be as much as $910 million — up from about $849 million last year.
Local connection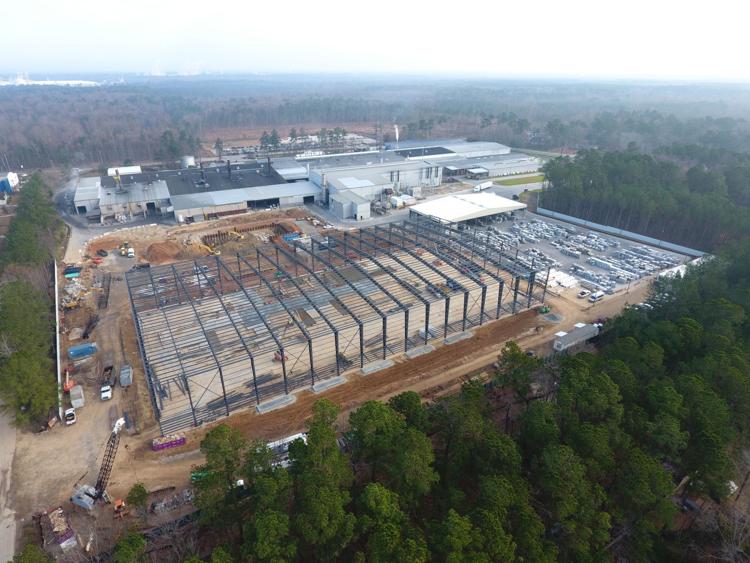 A local cloud software firm has landed a new client in a local metal manufacturer.
Atlatl, which is based on upper King Street, develops software for manufacturers that create three-dimensional renderings of their products for sales and marketing purposes.
Goose Creek-based JW Aluminum which recently announced a $255 million expansion of its Berkeley County operation, will be using the Atlatl platform.
"Our software is changing their organization for the better," CEO Marc Murphy said. "That's contributed to their growth and their footprint in South Carolina."