A trio of competing maritime companies that oversee the loading and unloading of container ships at the Port of Charleston have formed a joint venture to provide terminal and stevedoring services at the port.
The new firm, called Charleston Stevedoring Co. LLC, began operations last week. It is comprised of Marine Terminals Corp. East, Ceres Marine Terminals Inc. and SSA Atlantic LLC.
"The new entity will provide significant benefits to the Port of Charleston, including improved container terminal services through the consolidated operations at all berths, as well as more efficient vessel turn times and improved equipment utilization," said Dan Hall, the joint venture's president. "The combined company will optimize use of terminal capacity and improve integration between terminal, vessel and gate operations."
The State Ports Authority, which owns and operates the port, has supported combining stevedore services but the International Longshoremen's Association has opposed it, citing antitrust and anti-competitive concerns. The ILA provides labor to the stevedore group.
Jim Newsome, the SPA's president and CEO, said the new service will be more efficient and speed up how quickly ships are worked. A single stevedoring firm also will help the authority "market the Port of Charleston to a broader customer base with a focus on continued growth for this strategic market."
Originally called Newco, the collaboration has been in the works for about a year.
The joint venture follows the consolidation wave that has swept though the maritime industry in recent years. Some lines have been sold outright, while major ship owners have formed three cooperative vessel-sharing alliances in response to overcapacity and low rates.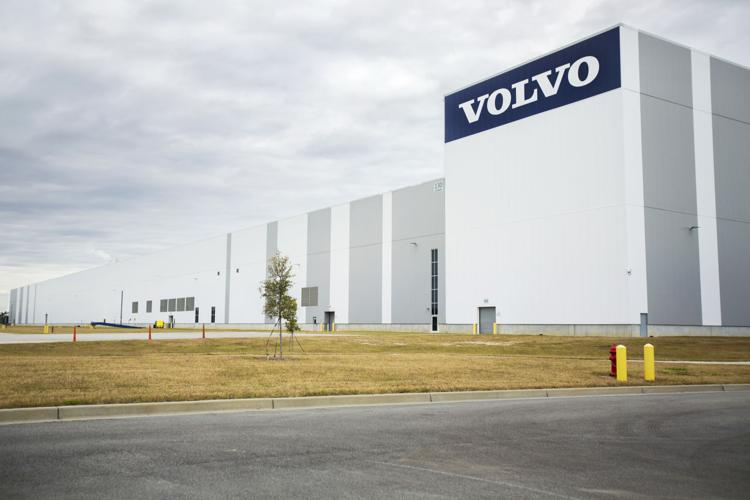 Hitting the brakes
Volvo Cars plants around the world — including the $1.1 billion site off Interstate 26 near Ridgeville — were closed for all or most of April, and the virus kept buyers out of showrooms as U.S. sales plunged nearly 54 percent for the month.
Volvo said it sold 3,866 cars to U.S. customers in April. That compares to 8,367 sales during the same month a year ago.
"Though we continue to feel the impact of the COVID-19 pandemic, it has also pushed us to find new ways to continue offering sales and service to our customers," said Anders Gustafsson, president and CEO of Volvo Cars USA. "I'm especially proud of our retailer partners who've managed to safely serve our customers during this time, as well supporting their communities."
Sales of the S60 sedan built near Ridgeville totaled 389 in April, a 68.4 percent drop from last year. During the first four months of 2020, Volvo has sold 3,024 S60s — down 40 percent from the same period in 2019.
Year-to-date U.S. sales of all Volvo models totaled 23,351 this year, a decline of just over 23 percent.
The XC40, XC60, and XC90 SUVs accounted for 85 percent of total sales in April.