Kent Elmer's company picture smiles on PokitDok's website. He carries a PokitDok business card, complete with a pokitdok.com email address. And as he walks through the startup's Calhoun Street office, he's quick to discuss the investment "we raised" last year.
"It has to be 'we,'" Elmer says as he steps outside, a sentiment that could easily veer into the focus-on-culture talk that's all too common in the technology industry.
But it doesn't, because Elmer isn't delivering a go-team spiel. He's recognizing that while he occupies an unusual corporate role, the people inside need to trust his judgment all the same - to weigh in on their company's strategy and manage its books.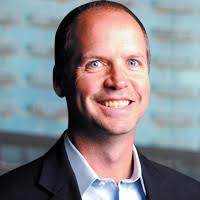 Elmer is the company's chief financial officer, but perhaps not be for long. He's a "fractional executive" - a part-time contractor with a C-suite pedigree and an hourly rate.
So one day he's sitting in on PokitDok's management retreat in Charleston, where most of the health-care startup's employees work. On another, he might be back home in Atlanta, working for other clients or managing his own company, TechCXO, which finds plug-in executives for tech firms. The goal is to spend a few months or a couple of years setting fast-growing startups on the right track.
Lately, he says, TechCXO's partners have been traveling to Charleston more often. Its target business is a startup on the verge of breaking out - big enough to need higher-caliber help, but not so well-off they can afford them full-time.
The Lowcountry, as it happens, is fitting that bill more and more. Since 2013, the firm has placed executives at Atlatl Software, a startup focused on manufacturing sector software; BoomTown, a real-estate tech company; PhishLabs, a cybersecurity firm; PeopleMatter, a human-resources startup that was sold earlier this year; and PokitDok.
They're all companies that have taken serious investments over the past few years, meaning they have lots of money to fund their growth and lots of pressure to deliver. PokitDok, for one, closed a $34 million funding round last year, one of the largest in Charleston's tech industry in recent years.
"It's at an inflection point," Elmer says. "You need rapid change, and you don't know how to do it. Sometimes that's rapid change downsizing. Oftentimes it's, 'OK, I'm ready to take the next step, but I don't know how to get there.'"
The model of a part-time executive is hardly new. It's been around in Silicon Valley's tech sector for years, and similar concepts have sprung up here in other corners.
Nonprofits, for instance, often lean on skilled volunteers to work as "loaned executives." And several years back, Charleston-based Piggly Wiggly Carolina hired the president of its ad agency, Rawle Murdy, to double as its marketing chief.
But in Charleston's fast-growing but still-young technology sector, the arrival of Elmer and executives like him is fairly novel. TechCXO, which was founded in 2003, added its first Charleston-based partner, Jack Liles, last year.
The model's use in the region signals a level of maturity in the local tech business. It means that more startups here are getting big enough to justify hiring an executive with more experience to think about the big picture of their business. Often, they're referred by a lawyer, an investor or a tech-focused banker.
"What it really also shows is that there's more venture capital firms paying attention to Charleston companies and calling us up and saying, 'Hey, you've helped us with our investments in Raleigh and Atlanta and D.C. How about look at some of the stuff we're doing in Charleston?'" Liles said. "Charleston is starting to get a little more attention from venture capital firms outside Charleston and outside South Carolina."
The idea most naturally fits the CFO role - often a more technical and administrative job with a strategic bent - but it's drifted into other corners of the corporate suite. Fractional executives handle sales and marketing, human resources and operations, product development and technology. Even fill-in CEOs aren't unheard of.
In that way, it's not so different from a typical consultant - someone who can get to know, say, a sales process and make suggestions for how to run it better. Unlike them, these executives are paid to stay and see it through.
"Fractional executives are starting to boom," says Paul Sparrow, a Charleston-based partner at Chief Outsiders, another fractional executive firm. "What we bring to the table is a high level strategic focus that small- and mid-sized companies and just not going to have."
Sparrow, a former marketing executive at Daniel Island-based Benefitfocus Inc., works on marketing plans for tech companies around South Carolina and the Southeast. He's focused on health care and subscription-based software, but mostly, he says, he's looking for clients who recognize, however reluctantly, that their businesses are at a crossroads.
"They have to feel some pain about that fork in the road," he says.
PokitDok in particular has called in this sort of outside help before, says Maria Goldsholl, its chief people officer. And she'd know, because she was one.
To hear her tell it, many in the tech sector got skittish about shelling out for top talent during the last recession, so the temporary executive model gained traction. Perhaps it helped that the industry was growing its embrace of the so-called gig economy popularized by companies like Uber - the idea of bringing freelance-style work to industries with more traditional work schedules.
That was the case for Goldsholl, who was working with two other clients when she first started at PokitDok last year. She started off by spending 15 or so hours a week setting up processes to hire and manage workers at a firm that only had about 30. But as the startup's ambitions grew, so did its staff.
Before long, the San Mateo, Calif.-based company figured it needed a full-on HR department to keep pace with the 75 employees who work there now, including 50 in Charleston. It asked Goldsholl to put in more hours building out a staff, and it started mulling the idea of hiring a full-time executive to handle personnel issues and focus on making PokitDok an attractive place to work.
Keeping up with that fast growth is part of the point of hiring a part-time executive, Goldsholl says. Startups' plans are fluid by nature, so it often makes sense to start with part-time help until companies' needs swell so big that they can justify hiring an executive in earnest.
PokitDok's did before long. Four months after she started, Goldsholl took the job full-time.