Matt Smithson was getting violently ill each day, and no one could tell him why.
After a year, he was diagnosed with ulcerative colitis. But the bowel disease resisted steroids and anti-inflammatory drugs. He was told he may need to have his colon removed. 
By late last year, he was ready to try something different. The 31-year-old California resident committed to make a trip to Mexico to receive fecal transplants, believed to replenish a sick patient's microbiome with healthy bacteria. All he was missing was the $16,000 he needed to pay for the treatments.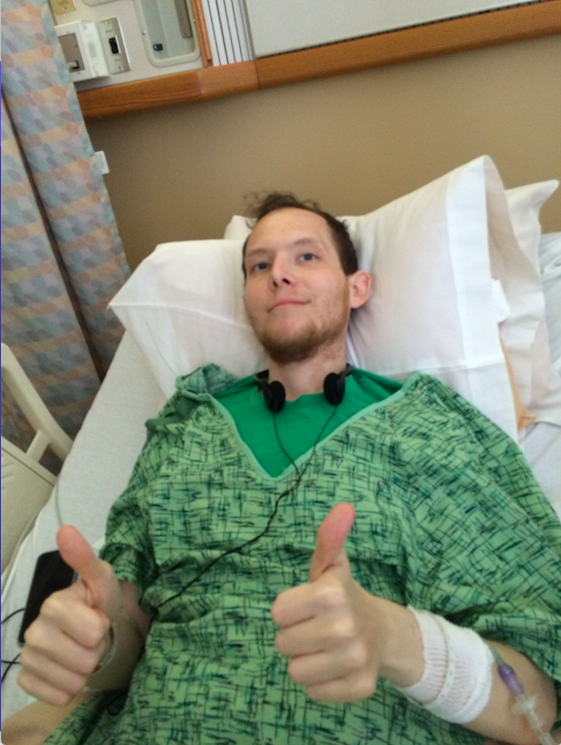 Smithson was able to raise the money within two days of posting his story on eFundYourHealth, a crowdfunding startup begun by a Charleston-based tech entrepreneur.
It works like most other crowdfunding websites: Each campaign is accompanied by a person's story, and people can choose to make donations. The company takes a cut of the money — eFundYourHealth, for instance, takes 5 percent, though a nonprofit connected to the company will also kick in grant money to customers' campaigns if they raise a certain amount.
eFundYourHealth sets itself apart by focusing only on raising money to heal sick people with complementary or alternative medicine.
"It's a company that is based in wanting to grow awareness and spread the gospel of alternative and integrative medicine," Smithson said. "They're there to help you in a lot of different ways."
The treatment Smithson used is not approved in the United States for his colitis, though the Food and Drug Administration allows it for treatment of an infection called C. difficile. Smithson said he received 10 of the treatments.
There is a quickly growing business for this kind of medicine across the globe. One research group predicts the worldwide market size should reach $196.9 billion by 2025. The National Institutes of Health now has a center dedicated to the research of "complementary and integrative health." Americans spent $33.9 billion on these practices and products out of their own pockets in 2007, according to the NIH. 
The crowdfunding niche might be a lucrative one. GoFundMe's CEO told Minnesota Public Radio one-third of its campaigns are for medical problems. Money raising sites have emerged as one way of dealing with gaps in insurance coverage and high medical bills. Americans on average spend more than $10,000 per year on health care, according to the Centers for Disease Control and Prevention.
But not all of the money raised will go toward proven treatments.
One piece of research from the Shepherd Center in Georgia found 1,000 crowdfunding campaigns that had raised nearly $7 million for treatments without scientific evidence.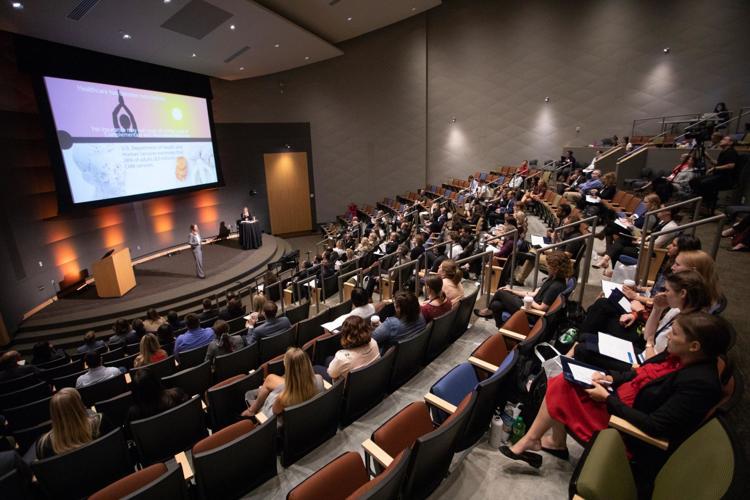 Phyllis Johnson, founder of the company, explained how eFundYourHealth takes steps to ensure the money raised is used the way it's intended. Patients who have earned contributions on the website are given a debit card with their total on it that will only be accepted when purchasing certain things. 
It can be used for massage therapy, gym memberships, lab tests, chiropractors, health grocery stores and more. 
Johnson, who is based in Charleston, began a nonprofit in 2013 intended to help patients pay for treatments for diseases like her son Dane's, who was diagnosed with Crohn's Disease in 2011 at 23. The Johnson family found the side effects of the drugs he was being prescribed were hard to manage. Dane was able to use a number of natural options — meditation, supplements, mind-body stress management — and now says he is in remission.
Johnson said she and a group of College of Charleston students would raise money for patients who asked the nonprofit for help paying for the treatments they needed. Forming eFundYourHealth was a natural next step, she said. 
The company was a finalist at Cohort 10, a competitive accelerator program put on by a local business incubator group. The program culminated in a Shark Tank-style pitch event in November. UnitedHealth Group also named the startup a finalist in an innovation challenge for patient entrepreneurs. Johnson said eFundYourHealth has more than 4,000 users and is "continuing to accelerate."
"The momentum is incredible this year," Johnson said.
Johnson said she fully supports conventional medicine. She wants people to have the option of choosing holistic remedies without cost being a consideration, though.
The majority of patients are referred to eFundYourHealth through a health practitioner. Her son Dane, now a health coach and certified holistic nutritionist, is one of the practitioners who refers people to the site and stands to gain from the fundraisers. So is Rebecca Murray, an eFundYourHealth board member and advanced practice registered nurse. 
Murray has an integrative and functional medicine practice in Florida. 
She said she focuses on "uncovering every stone to find out why your body isn't functioning correctly." But many people can't afford her, Murray said. She often orders testing that isn't covered by insurance. eFundYourHealth is helping some patients pay for care they wouldn't be able to afford otherwise, she said.
"It pays for the visit, it pays for the vitamins. It pays for all of that and they get better," Murray said.