Charleston-based Gotcha Group is getting into the scooter business.
The company — best known for its bike-sharing systems — is a couple of months from rolling out its first fleet of electric scooters, which won't be in Charleston. When it does, it'll be jumping into a growing niche that has begun to reshape the way people get around in bigger cities.
Electric scooters have mushroomed across major markets in the U.S., like San Francisco and Los Angeles. They've roiled neighbors and city officials with an ask-for-forgiveness-not-permission attitude that's well-known in the technology sector.
They've also caught on, at least as a novelty, and the electric scooter on demand business has led startups to enormous investment rounds.
Gotcha plans to ease into the business with a more measured approach, says chief executive Sean Flood. It's going to pitch them to cities and universities that it already works with, casting them as a supplement to a bike share system.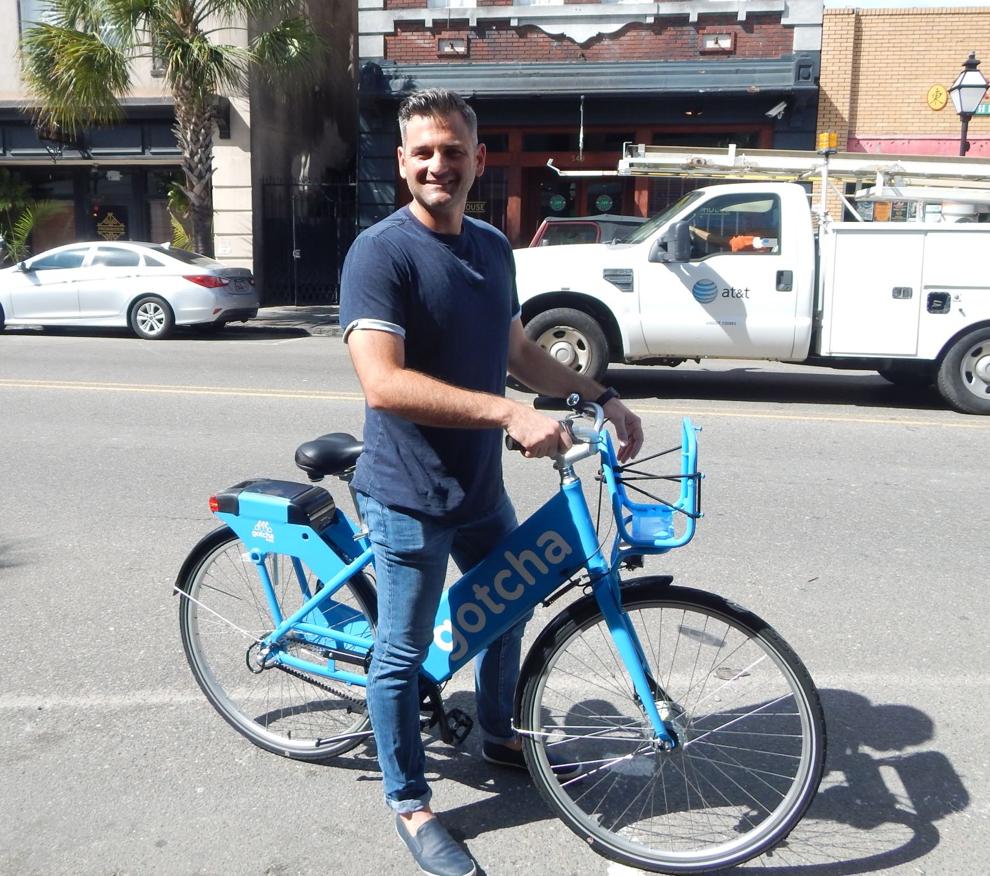 The company hasn't said where its first fleet is going, but it surely won't be Charleston: Flood says the city might be a good candidate for a taxi-like share service it runs in other places, but he's not sure it would be amenable to people zipping around on scooters. Not now, anyhow.
Gotcha runs Charleston's Holy Spokes bike share service, which has been used by nearly 16,000 people since it was introduced just over a year ago. Altogether, they've taken more than 61,000 rides.
Flood says scooters could work as a supplement to bikes, like on days when it's too hot to ride. He expects about a half-dozen systems to be up-and-running by the fall. 
He also says he's anxious — perhaps more than his competition — about running a scooter system safely. He says he'd like riders to be trained in what they're doing, for instance.
Software for sanctuaries
Blackbaud Inc. is going to church.
The Daniel Island-based tech company says it has developed a suite of software intended for congregations. Its new product, Blackbaud Church Management, handles finances, membership registration and communication, among other things.
The idea of an all-in-one software system that handles everything a nonprofit needs is nothing new for Blackbaud. It's the game plan.
The company has been pushing in recent years to winnow its software offerings from scattershot programs on discs to comprehensive platforms online. And it has worked.
Blackbaud's profits have risen, and so has its stock. The company is now the Charleston area's highest-valued public company, and it's in the running to take that title statewide.
The company says churches could shed tech overhead with its system, since it can replace as many as 12 software products.
"Current market offerings are not meeting the comprehensive needs of churches both large and small — and given the positive impact made by faith communities, Blackbaud intends to transform the status quo in partnership with the church community," said Kevin Knight, who manages Blackbaud's faith products, in a statement.
Data school
The College of Charleston is offering a master's degree in data science and analytics, starting next year.
The program is the first of its kind in South Carolina, and it's targeted at an emerging field in computer science. The college has already pushed similar coursework for undergraduate students.
The first data science graduate students will start next summer, according to Sebastian Van Delden, interim dean of the college's School of Sciences and Mathematics. The program earned state approval earlier this summer.