It could have been a cruise to nowhere for a Bermuda-bound pleasure ship, if not for an unplanned stop in Charleston.
The Carnival Sunrise shoved off from New York early last week for a six-day voyage to the remote British territory and its famed pink sand beaches. But it never quite made it to King's Wharf, courtesy of the unruly Hurricane Humberto.
Carnival had a backup. It diverted the 2,754-passenger ship to the Port of Charleston to let the powerful Category 3 storm pass. The idea was swing back to its original destination in the mid-Atlantic on Friday. Except that plan, too, was upended by Mother Nature.
In the end, the Sunrise was unable to dock in Bermuda, so the crew sailed back to the point of origin in the Big Apple, to the chagrin of some passengers.
The blog Cruiseradio.net reported that one of the disappointed cruisers posted a message on the Facebook page of John Heald, Carnival's brand ambassador. Heald immediately responded — from an airplane.
"This is John here from 34,000 feet," he wrote. "I am so sorry this happened, because I know how much you were looking forward to seeing Bermuda. Sadly, the weather did not improve. I hope the 100 percent future (cruise credit) we have given you will enable you to come back soon and see Bermuda. Thanks so much for your understanding and I hope we will see you soon!"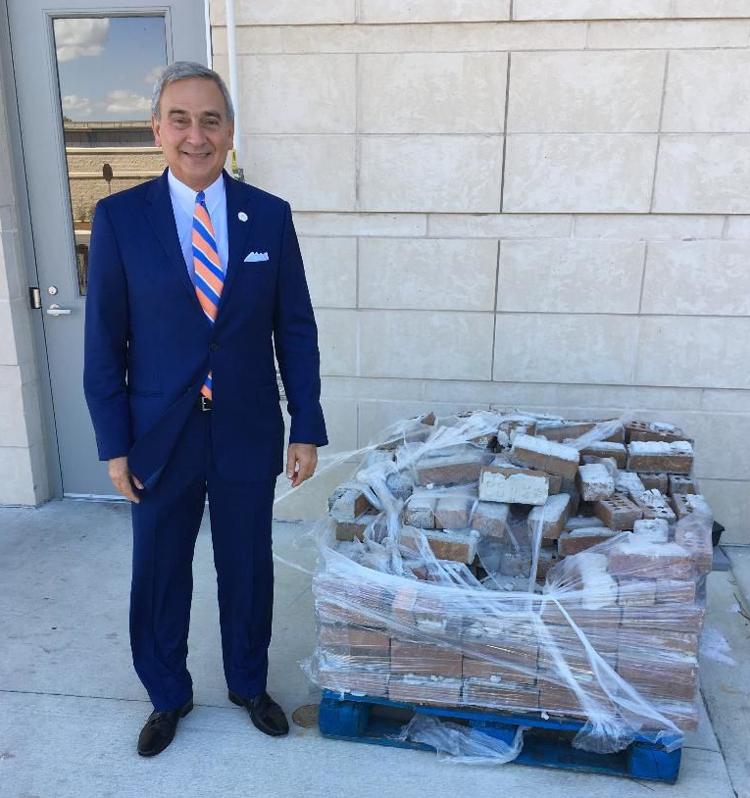 Memory block
Opera and pop singer Andrea Bocelli once compared a career to a house.
"It's made of many bricks," the tenor said.
A few dozen State Ports Authority employees have taken that saying literally, collecting bricks from the agency's old headquarters building on Charleston's waterfront as mementos of their years spent at the site.
The maritime agency in January moved from its aging offices at 176 Concord St. to a new building next to its Wando Welch Terminal in Mount Pleasant. The vacated 1970s-era downtown structure is being torn down to make room for a luxury hotel built by Los Angeles hotel developer Lowe.
Most of the SPA's staff was happy to leave the outdated building. But a few had fond memories of the place, and they asked their boss if it might be possible to take a brick from the old site as a souvenir.
"Several of our people said to me when they knew the building was going to be knocked down that they wanted a brick," said Jim Newsome, the authority's president and CEO. "I kind of dismissed it, but then I thought about it some more."
Newsome broached the topic one day while meeting with Dan Battista, Lowe's senior vice president of development in Charleston.
"I said, 'Hey Dan, is there any way that you can save some bricks for us?" Newsome recalled. "I don't particularly want one, but it was a big topic of discussion here for some people who'd spent a lot of their career there. That's where they started with the port, and I respect that."
Lowe obliged with four pallets' worth, carefully placed and shrink-wrapped and hauled out to the authority's new offices. About 50 authority workers have requested one as of last week.
"I thought that was very nice of Lowe," Newsome said. "But that's the kind of people they are. They are just phenomenal."
Lowe, which bought the Concord Street property for $38 million in early 2017, expects to finish its 225-room hotel in early 2022.
The hotel complex will include several amenities available to the public, such as retail space and a cafe. Planned construction along Charleston Harbor would add about 400 feet of waterfront walking area for visitors to the neighboring Waterfront Park.
One more vote
New rules for developing hotels on the peninsula could be adopted this week if Charleston City Council votes in favor of the ordinance one last time.
The proposal, which came out of a task force formed in early May, got second reading in a unanimous vote earlier this month. City Council could have given it final approval then, but a majority voted to defer until the next meeting, which starts at 5 p.m. Tuesday at 80 Broad St.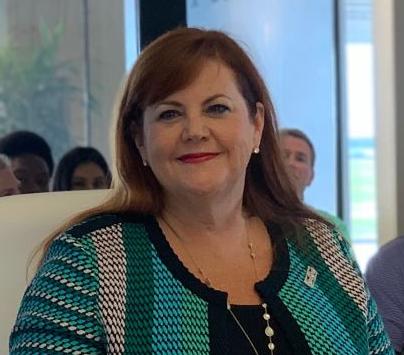 Madam chairwoman
For the first time, a woman will steer the board that oversees the state's busiest airport.
Helen Hill, no stranger to the visitor business — she heads the tourism marketing agency Explore Charleston — is now the chairwoman of Charleston County Aviation Authority.
The 11-member board unanimously elected Hill to the post Thursday for a one-year term.
She's been a board member since 2014, when lawmakers placed her there. Previously, she was vice chairwoman and secretary.
"I'm excited to be able to work with the board and the staff," Hill said after the vote. "I'm very honored. It's about inclusion, and it speaks well of our community."
Elected as vice chairman was Charlie Salmonsen. Henry Fishburne is the new secretary and treasurer after board member Paul Thurmond declined the nomination, citing other commitments.
All's fare 
A tiff between a major carrier at Charleston International and a widely used travel website has been resolved.
United Airlines and the parent of Expedia.com announced last week that they struck a new multiyear agreement without disclosing financial terms and other details.
The deal quashes a threat by United to cut off Expedia by withholding fare data from the Bellevue, Wash.-based online company starting Sept. 30. The president of the airline said at an investor conference last week that the two sides were working on a new contract.
"This new agreement ushers in an expanded relationship, meeting the strategic objectives of both companies and benefiting travelers around the world," the companies said in a joint statement.
The aborted standoff reflected the rising and long-simmering tensions between web-based travel brokers and airlines, which are seeking to sell more seats directly to passengers rather than share some of the revenue with a middleman.
According to Charleston International, United operates 14 daily nonstop flights from South Carolina's busiest airport to five U.S. destinations.