You're seeing the Post and Courier's twice weekly business newsletter. Get all the openings, closings, and the business stories that are shaping Charleston and South Carolina here.
---
The one to watch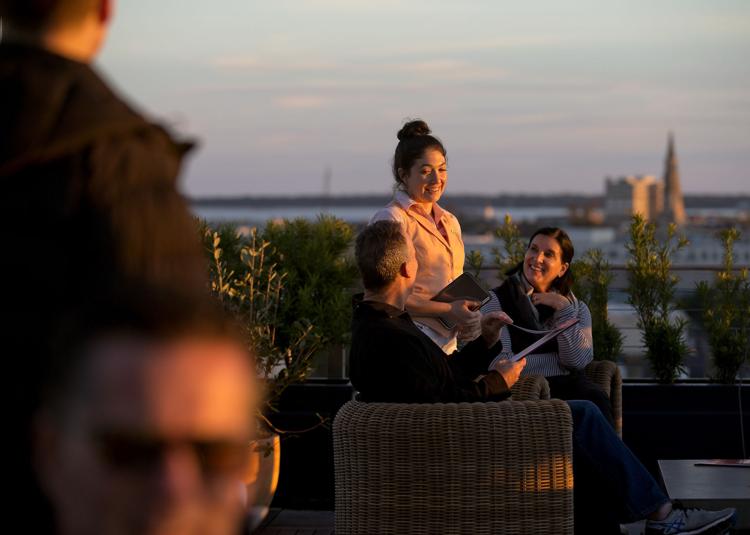 Charleston officially adopted new hotel rules earlier this month, but the task force formed to write them is still going strong, with new members and a different objective: making rooftop bars less disruptive for downtown residents.
The group met last week to discuss noise and other nuisances that be caused by the outdoor food and beverage venues. The original members of the group were invited, and representatives from real estate developer The Beach Company and King Street bar Uptown Social — which is one of 17 existing venues with a rooftop bar on the peninsula — also joined. 
City planning director Jacob Lindsey gave an update on the task force's progress at Tuesday's City Council meeting. At the Oct. 15 session, they discussed: 
Proposed locations of future rooftop bars and restaurants
Noise and the regulation of noise at rooftop bars
Where rooftop bars may be opened in Charleston other than downtown
Lindsey said staff planned to do further research and some "detailed mapping" of various areas. Staff will bring recommendations back to the task force which will meet again in the next couple of weeks, he said.  
An amended ordinance addressing rooftop bars will then come to council after the task force OKs it. 
Rooftop bars are a related but separate issues from hotels. Of the existing rooftop bars in Charleston, seven are hotel amenities. Of the at least five more rooftop venues in the pipeline, three are part of hotel developments. 
The main reason why the issue was brought to the hotel-focused working group is because that's where the suggestion started. A ban on rooftop bars at future hotels was in an early version of the hotel ordinance, but was taken out since it wouldn't have applied to rooftop drinking venues at other businesses. 
Task force member and Historic Charleston Foundation president Winslow Hastie has said he thinks the task force is a strong model of how to develop these kinds of regulations since it brings council members, neighborhood and preservation group representatives and business owners into the same room. 
Other task force members have encouraged continuing the group, too. Since the recently-passed hotel rules focus on the peninsula, some suggested reconvening again to discuss West Ashley and other areas.
---
Want to receive this newsletter in your inbox every Monday and Thursday? Sign up for free.
---
Openings, closings:
Financial statement:
"The U.S.-China trade situation and the lack of orders from China the past couple of years has put pressure on the production rate." Dennis Muilenburg, CEO at Boeing Co. 
During its quarterly earnings call yesterday, Boeing announced it would cut production of the 787 Dreamliners that are produced in North Charleston.
Other stuff you should know: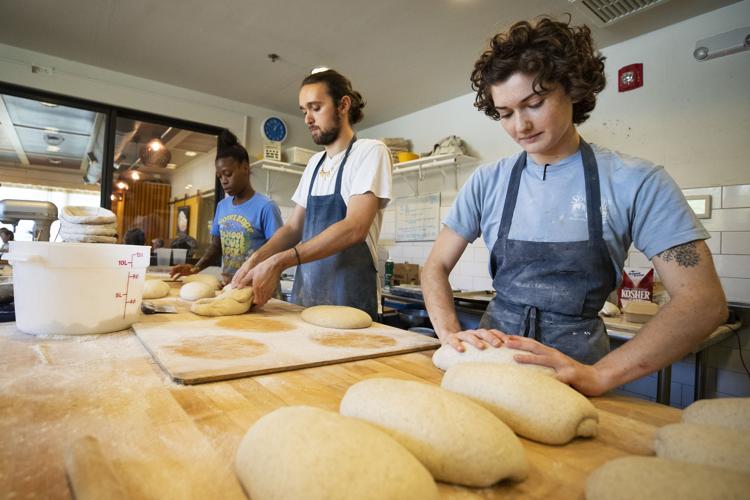 Sound smart at work:
"Hey boss, did you know 17 percent of working-age adults in South Carolina lack health care, the seventh worst rate in the country?"
Poor access to health care is particularly an issue in the hospitality industry. As restaurants weigh what they can afford with promoting a healthy workplace, a local clinic wants to serve as a stopgap for much-needed primary care. Hospitality workers on the peninsula now qualify for free care there.
Do you want this newsletter delivered to your inbox? Subscribe here.
Craving more? Check out all of the Post and Courier's newsletters here.