A military officer who began her service career in South Carolina has returned to the Palmetto State to lead the Army Corps of Engineers in Charleston.
Lt. Col. Rachel Honderd assumed command of the Charleston District office on Friday, replacing Lt. Col. Jeffrey Palazzini, who will attend the College of International Security Affairs in Washington, D.C.
Honderd, the district's 88th commander and the first woman to hold the position, will lead the federal agency's local office for the next two years. She completed her basic training at Fort Jackson in Columbia more than 20 years ago and is back in South Carolina to oversee planning, engineering and construction of water resource projects in the state.
"I find myself back in the place I started a better soldier, a better leader and a person ready to learn from this team and serve this team and the community," Honderd said during Friday's change-of-command ceremony at The Citadel's alumni center.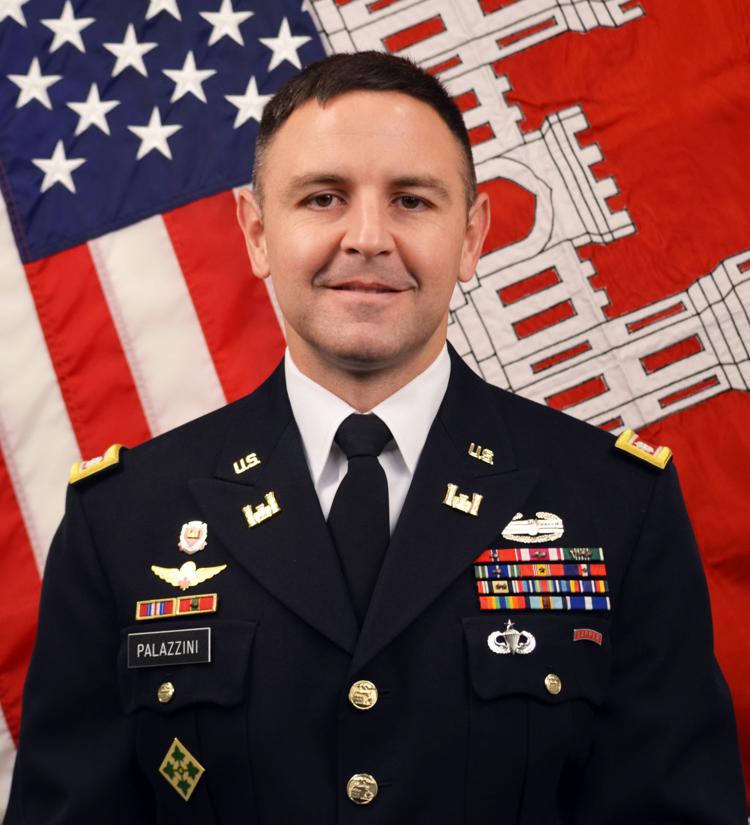 Honderd will take over a Charleston office that is in the midst of a $558 million project to deepen Charleston Harbor to 52 feet to better accommodate big container ships visiting the Port of Charleston. That project is the largest in the district's history.
Other priorities will be completion of a new Pierce Terrace Elementary School at Fort Jackson and modernization of the visitors quarters at Joint Base Charleston, where an additional 266 rooms, a conference area and other amenities will be added.
Those projects got their start under the command of Palazzini, a popular leader among the Charleston office's roughly 240 civilian and military employees.
"I can't tell you how many times a Charleston employee has said to me, 'We love Col. Palazzini," said Maj. Gen. Diana Holland, commander of the Army Corps' South Atlantic Division, which includes Charleston.
"The success of an organization is very dependent upon the leadership of the commander," Holland said. "Jeff has made a difference in Charleston and across our region."
Holland added Honderd "will fit in seamlessly with the team here in Charleston — she is a warm and engaging person."
Under Palazzini's leadership, the Charleston office issued more than 2,500 permits and awarded construction and services contracts worth more than $853 million.
"These employees carry a heavy load, and they do extremely well to deliver value to the state and the nation," he said of the district's staff. "They are a tremendous group and we have accomplished much together. They made this an incredibly rewarding and fun two years."