Here we go again: Charleston Mayor John Tecklenburg says he's preparing another plan to rein in hotel development in Charleston as he embarks on his first re-election bid.
In a campaign email sent last week, Tecklenburg said he would bring forth a new proposal in April "which will aim to protect the city's diversity of uses." He didn't elaborate. 
So far, he's presented three different ideas, none of which City Council has gotten behind. Those were:
A one-year moratorium on hotel development;
A set of restrictions that would prohibit hotels from displacing other types of uses, such as housing, office space and ground-floor retail; and
A reduction of the city's accommodations overlay zones — the places where hotels are allowed — by 86 properties.
Had the last proposal been approved, a 252-room lodging recently OK'd by the Board of Zoning Appeals on Meeting Street could have been denied. The hotel plans caused some frustration for a few members of that panel, who felt their hands were tied.
Board chairman Leonard Krawcheck, who's an attorney, said he was "looking for a way to turn it down" but found nothing in the city's rule book that would warrant a denial.
When Tecklenburg ran to succeed Joe Riley in 2015, he campaigned on the idea of a moratorium on new hotel projects. Now pursuing re-election for a second term, Monday's message shows he'll likely be bringing the issue up again as he stumps for votes come Nov. 5. 
Loss liters
A "maximum energy" drink maker has been downright lethargic when it comes to claiming its cargo from the Port of Charleston, according to a complaint filed last week in U.S. District Court.
HED Products LLC, which does business as Hype Energy, has apparently abandoned 8,000 cases of its half-liter canned beverages since they arrived at the State Ports Authority's North Charleston Terminal on Dec. 10, according to container ship operator Yang Ming Marine Transport Corp.
Yang Ming, which filed the complaint, transported the drinks to Charleston from Bremerhaven, Germany. Under its shipping contract, Yang Ming can charge customers "demurrage fees" if they fail to pick up their cargo in a timely manner.
Hype's drinks, which are stored in five 40-foot-long metal cargo containers at the port off Remount Road, have racked up more than $87,000 in such fees — at the rate of $1,125 per day.
Yang Ming wants a judge to force Hype either to pay up or give the shipping line the right to sell the drinks to recoup its fees.
Hype, which counts celebrities like Kim Kardashian and Cardi B as spokeswomen, says its world headquarters are in Dubai but its U.S. operations are in Maryville, Tenn. The drink maker hasn't filed a response to Yank Ming's complaint and the telephone number on its website went unanswered last week. 
Web hits 30 
The World Wide Web marks a new milestone this week: It turns the big 3-0 Tuesday.
The idea came not from former Vice President Al Gore but Tim Berners-Lee, who worked for the prominent physics laboratory CERN. Berners-Lee, a graduate of Oxford University, unveiled his idea for linking information from different computers in a proposal published in March 1989. 
Berners-Lee also created the first web browser, named Nexus.
The web and the Internet aren't synonymous; the former is a tool used to navigate the latter.
Among the early local news reports on this emerging technology was an article published in The Post and Courier 25 years ago. Readers of the newspaper in 1994 - it was print-only in those days — learned that the World Wide Web would be able to support "the linking not just of text, but also pictures, sound and digital video."
That is, assuming they had a fast enough modem, the report added.
The shoe fits
A locally based shoe retailer is taking a stroll into a high-dollar weekend getaway for well-heeled New Yorkers.
The Charleston Shoe Co. is taking 1,000 square feet of space in the upscale Southampton section of eastern Long Island according to a report on the New York Real Estate Journal's website that cited one of the leasing agents.
Joseph Aquino of the commercial real estate firm JAACRES called it "a fabulous location in keeping with Charleston's travel and tourism customer focus. Stepping into tony Southampton follows the company's strategy of providing fashionable and easy wearable shoes to women in tourist destinations."
The Southampton store will be the locally based chain's third in the Empire State – another is on Manhattan's Avenue of the Americas and a sister store in Saratoga Springs operates as Saratoga Springs Shoe Co.
Founded by Neely Powell, the Charleston Shoe Co. has grown to nearly two dozen locations. Another is set to open soon in Long Branch, N.J., according to its website, which did not show the Southampton shop as of last week. Its footwear also is sold in more than 150 boutiques nationwide.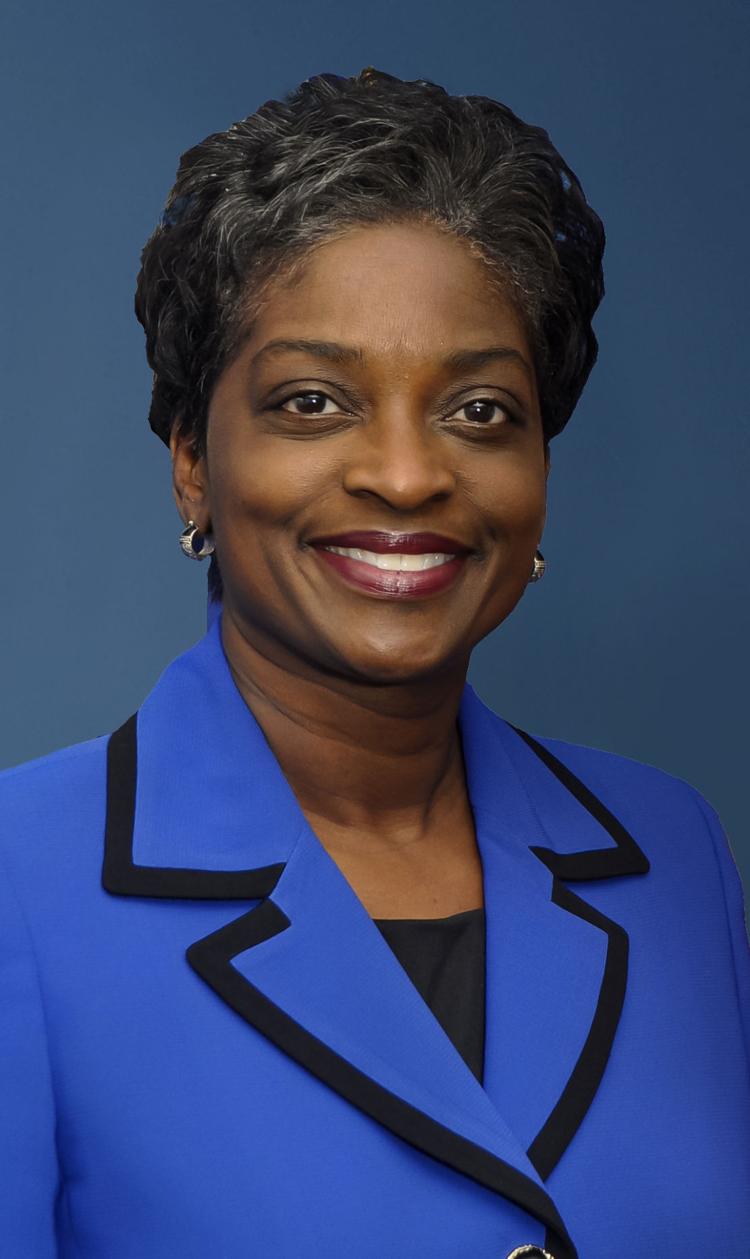 She's on board
She's had a front-row seat on the S.C. Public Service Commission and the Federal Communications Commission. Now, she's on the board of a publicly traded company that provides environmental and maintenance services to the electric utility industry.
Mignon Clyburn's apppointment as a director at Charah Solutions Inc. took effect Tuesday.
Clyburn, daughter of U.S. Rep Jim Clyburn, D-S.C., has more than 20 years of government regulatory experience. She was on the FCC from 2009 to 2018, and was the agency's acting chair during the last five years of her tenure. Previously, the University of South Carolina graduate was on the PSC, which regulates utilities in the Palmetto State. She also was publisher of the Coastal Times, a Charleston weekly newspaper focused on the African American community.
She joins a Louisville, Ky.-based company that was founded in 1987 and went public in June. Its shares are traded on the New York Stock Exchange.
"Ms. Clyburn has more than two decades of experience operating highly efficient federal and state government agencies, including, while at the FCC, a track record of driving solutions to important industrywide issues, and we are pleased to welcome her to the board as a new independent director," said Stephen Tritch, Charah's chairman.
The company has not yet disclosed its compensation package for outside board members, but it has said it plans to provide them with a combination of cash and stock.
Clyburn's appointment follows the recent announcement that Boeing Co. is nominating former United Nations ambassador and South Carolina Gov. Nikki Haley for a seat on its board of directors.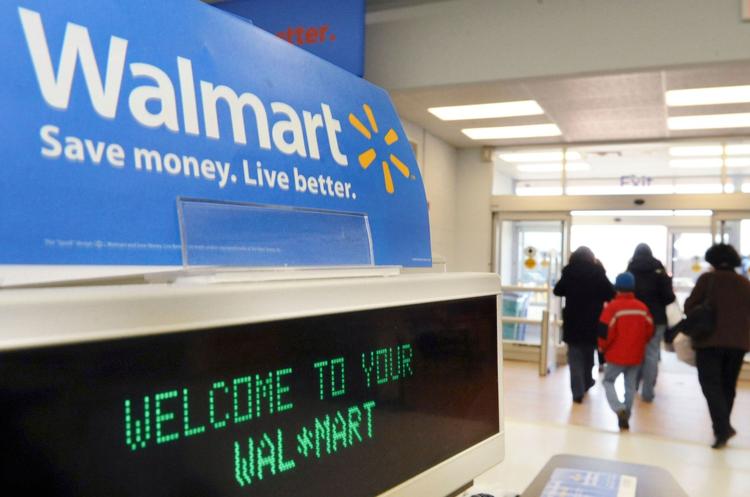 Post-holiday cheer
Employees at Walmart, the state's largest private-sector employer, are beginning to see a little extra money in their paychecks, courtesy of quarterly bonuses via the company's strong holiday season performance.
The Arkansas-based retail giant starting paying out $4.2 million in combined bonuses Thursday to many of its 32,000 workers in South Carolina at its 123 namesake stores and Sam's Club membership warehouses across the state.
All told, more than 912,000 Walmart employees in the U.S. are receiving a share of about $207 million in cash bonuses based on individual store performances during the October-to-December period.
For the company's entire fiscal year, South Carolina employees were paid more than $16.4 million in incentive money. Across the nation, nearly $800 million in extra pay was distributed for the year.