You're seeing the Post and Courier's twice weekly business newsletter. Get all the openings, closings, and the business stories that are shaping Charleston and South Carolina here.
---
Good afternoon. Want to get a beer with Rep. Joe Cunningham? We hope you'll join us for our first-ever "Pints & Politics" event next Thursday. It's free, but you'll want to reserve a spot. And if you don't already, you may want to prepare for that chat by subscribing to the Palmetto Politics newsletter. It's the easiest way to keep up with S.C. political news throughout the week.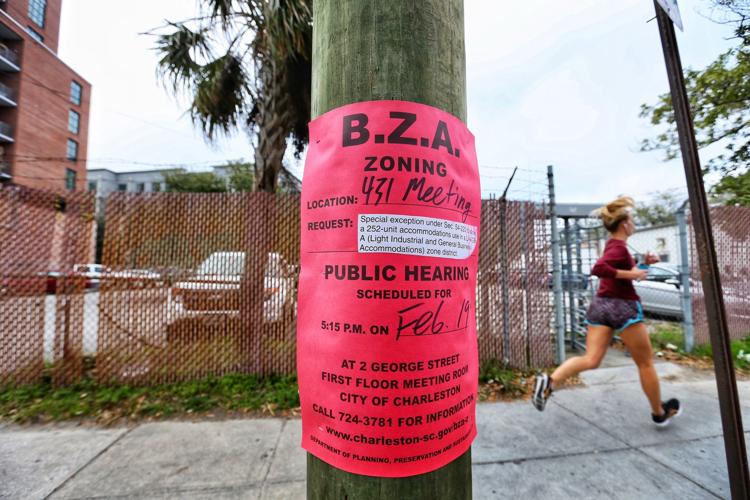 THE ONE TO WATCH: Charleston's BZA-Z, explained
During Charleston's tourism management plan update, which was held Wednesday evening at the Charleston Museum, Mayor John Tecklenburg said that empowering the city's BZA-Z will be key to slowing down hotel development on the peninsula. So, what is the BZA-Z?
The Board of Zoning Appeals - Zoning, which is one of two zoning appeals boards, is made up of seven Charleston citizens who are appointed by City Council. Those members cannot hold any other public office or work for the city of Charleston. Its counterpart, the Board of Zoning Appeals—Site Design also has seven members appointed by Council. Many of the requests which that board reviews are applications to remove grand trees. 
The BZA-Z does three things: 
Hears requests for special exceptions to traditional zoning regulations
Hears requests for variances from the city's zoning requirements
Hears and decides appeals to staff decisions on zoning matters
The particular function which has recently brought attention to the BZA-Z is the board's task of reviewing and voting on special exception applications for hotel projects. That function recently led to the approval of a 252-room hotel project proposed at 431 Meeting Street. 
In order to be granted a special exception, a project needs to meet a set of criteria. In that case, since the lot is on a certain part of the peninsula, and the project fulfilled requirements laid out in the city's ordinance to be considered a "full-service hotel," the room count, instead of being capped at 50, essentially becomes unlimited.  
Proposed changes, which Tecklenburg said could come before Council as soon as the next meeting or two, could change the language in the city's ordinance — which dictates how the board makes its decision — to give BZA-Z members more power when reviewing such applications. 
The BZA-Z usually meets at 5:15 p.m. on the first and third Tuesdays of every month on the first floor of the Gaillard Center. The meetings can be lengthy, depending on what's on the agenda. (The meeting where the hotel at 431 Meeting received approval went well past 10 p.m.) 
The next meeting, on April 16, includes applications related to restaurants, residences and a 115-room hotel near City Market. 
---
Want to receive this newsletter in your inbox every Monday and Thursday? Sign up for free.
---
OTHER STUFF YOU SHOULD KNOW: 
SOUND SMART AT WORK:
"Hey boss, did you know S.C.'s economic ties to Ireland are flourishing? The largest Irish-owned company in the U.S. has 13 operations here."
Ireland's diplomat to the U.S. just spent the week in Charleston. The fallout after Brexit could mean even stronger business relationships between Irish companies and South Carolina, he said. 
HIRES AND PROMOTIONS:
Chris Singleton, son of Emanuel shooting victim Shardona Coleman-Singleton, is joining the RiverDogs as director of Community Outreach.
Christopher West was named chief operating officer of Nutty Goodness. 
Chief nursing officer at Trident Medical Center is Mary Kaye Halterman.
Christina Ward joined Friends of Fisher House as executive director.
Vice president of sales at Daniel Island Real Estate is now Jeff Leonard.
Jennifer Wienke has joined exaqueo as business operations manager.  
Craving more? Check out all of the Post and Courier's newsletters here.