Charleston's International African American Museum moves closer to its fund-raising goal with a $100,000 donation from First Citizens Bank.
The North Carolina-based lender said it is supporting the project particularly because of the expectation that the museum will serve a substantial number of low-income students.
"As the museum gets closer to opening its doors, approximately two years from now, we will have plans in place to provide the necessary resources to make the museum accessible to these students," museum CEO Michael Boulware Moore said. "The First Citizens grant will be used to bring to life the International African American Museum, which will serve — in such an important way — a population that First Citizens is dedicated to supporting."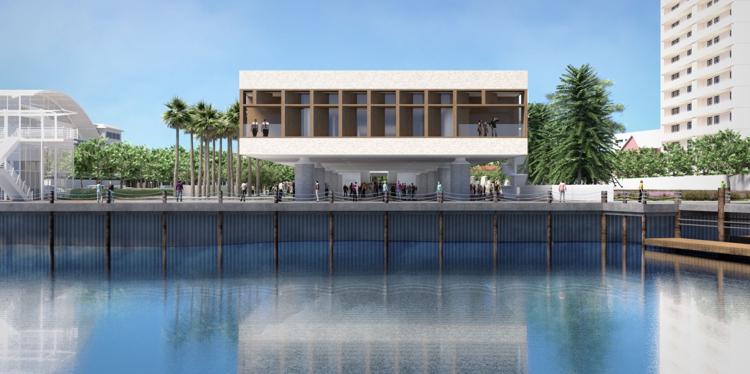 First Citizens, based in Raleigh, lists 500 branches, including eight in the Charleston area and an additional ATM on Folly Beach.
"We're proud to make a difference in the communities where we work and live by supporting the International African American Museum," Peter Bristow, president, said in a written statement. "It's just one of the ways we strive to fulfill our 'Forever First' brand promise to be the best bank possible."
Work on the museum is scheduled to start later this year near the Charleston Maritime Center at the former Gadsden's Wharf, where a large number of enslaved Africans entered America.
The $75 million project will get a third of its funding from private donations, with the rest coming from the state, county and city. At last count about $6 million more was needed before seeking bids for construction.