Charleston's International African American Museum has lined up a $500,000 donation from the developer of a nearby property.
The latest gift is from Harry and Susan Frampton, according to an announcement Wednesday.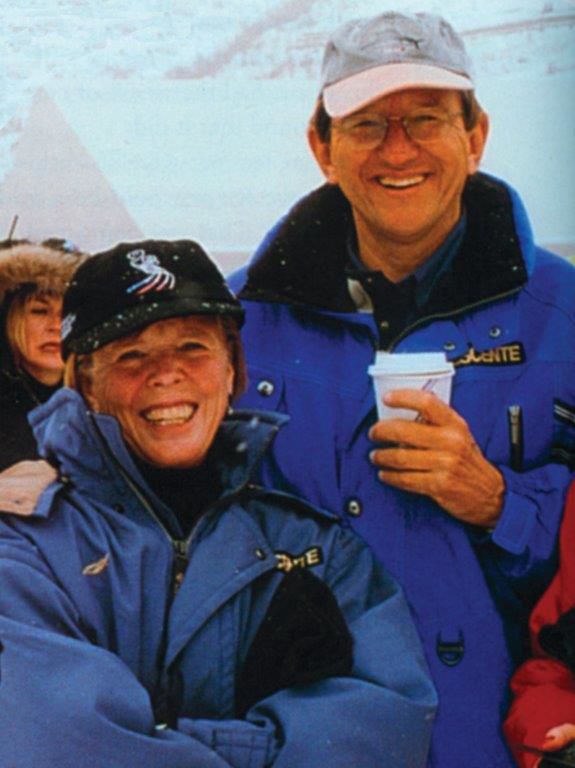 It builds on a milestone reached last week, when organizers announced they had reached their goal of raising $75 million from public and private sources to build the museum. But they also noted that they need an additional financial cushion because of fast-rising construction costs.
Harry Frampton is a Hartsville native who is founder and chairman of East West Partners. His real estate development firm, which is based in Colorado and has an office on East Bay Street, has been active in downtown Charleston and Mount Pleasant, including the City Gallery at Waterfront Park, One Vendue, Gadsdenboro Park, The Tides and Tides IV.
Susan Frampton is a Beaufort native and former schoolteacher who is active in the nonprofit community in Colorado.
One of East West's latest projects is The Gadsden, an 76-unit upscale condominium complex not far from the site of the future African American museum site off Concord Street.
"I have watched Charleston grow and evolve over the course of many years now, and I can think of no addition more perfect to the Charleston landscape than the International African American Museum," the firm's founder said in a written statement. 
First announced 18 years ago, the museum will be built near the city's Maritime Center at the former Gadsden's Wharf, where tens of thousands of enslaved Africans were unloaded on Charleston's waterfront.
Construction is expected to start early next year, with an opening set for two years later.
"It is particularly meaningful to have Harry and Susan's support from Colorado, half way across the country," museum CEO Michael Boulware Moore said in a statement. "We know that this museum will be relevant and important to Americans from every state in our nation, and this generous gift illustrates just that."