Trunk shows, limited-time sales and book signings have long been staples of luring customers into stores.
While the longtime draws are still relevant, retailers now more than ever must heighten the experience of brick-and-mortar shopping as click-and-order sales cut into foot traffic.
They're countering the online onslaught by selling offline-only merchandise, locating next to service-related walk-in businesses and offering in-store events such as painting classes, dinner parties and fitness sessions.
But retail experts point out other things merchants can do that Internet stores cannot.
Retailers can learn customers' names, offer exclusive deals and incorporate nature into store designs, said Mark Rosenbaum, professor and chairman of the retail department at the University of South Carolina.
"Amazon and others will beat anyone on convenience, but customers still want to go to places where people know your name," Rosenbaum said.
Storekeepers can challenge sales clerks and managers to learn the names of five customers each day as a way of personalizing shopping and learning a little about the people who walk in the door and support their livelihoods.
The Internet can't do that, Rosenbaum said.
At Charleston-area toy store chain Wonder Works, owner Christine Osborne said having an online option is a given to remain competitive, but the in-store encounter is what children will take away.
"These memories stick with a child forever," she said. "You can't get that online."
She also offers seasonal, family-oriented events at her independently owned toy stores where the entire community is invited and participates.
"That experience engages everyone," Osborne said. "They feel good about it, and they want to come back."
Rosenbaum also noted that retailers with physical stores can negotiate in-store-only deals with manufacturers to limit the ability of consumers to readily find them on the Internet.
"They can offer a particular model or color where retailers could have an exclusive sale," Rosenbaum said.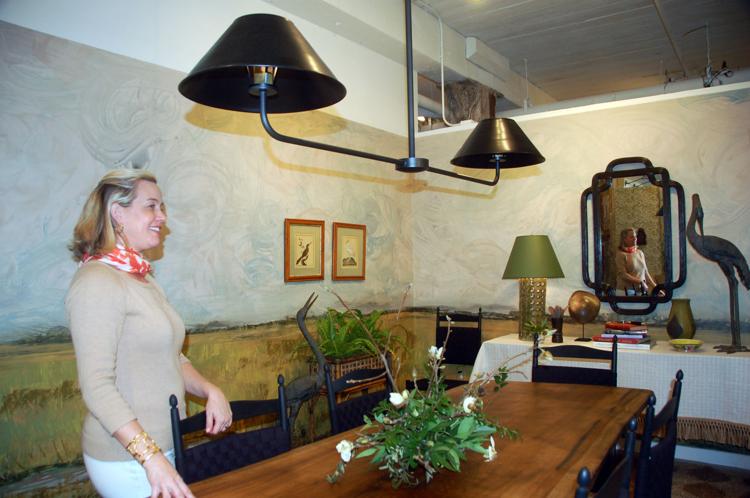 Outside inside
And, he said, research shows natural settings comfort shoppers.
One of the reasons enclosed malls and drab strip centers fell out of fashion is because humans don't cocoon or hibernate, Rosenbaum said. They want to get outside and enjoy natural surroundings.
"We know that humans release mental fatigue and burnout by spending time in nature," Rosenbaum said.
By mixing natural elements in shops, it's cathartic for consumers.
"You feel good shopping in landscaped areas because it's more natural," he said.
By establishing relationships with customers, playing a role in the community and offering an experience that's not available online, brick-and-stick shops will thrive, Rosenbaum said.
Stefan Midford, of cloud-based retail service Natural Insight, agreed.
"It's all about the experience," he said.
Midford said the trick for retailers is to know their customers and offer them something they can't get on the Internet.
"Identify the characteristics of your buyers and deliver the experience for them to come to your store instead of going online," he said. "It's always going to be how to find a way to have a relationship with customers who are buying your product."
He said the real difference in attracting customers to shop in a store is the experience people walk away with.
Successful brick-and-stick shops offer creative displays, are well-staffed and give away samples, like those handed out at grocery stores on Saturday. They also have enough inventory on hand to help customers when they walk in the door, Midford said.
"Several years ago when retail was struggling, they cut back on staff," Midford said. "Now, retailers understand and know they need to take care of customers by having enough people on hand to help them."
A retail trade organization champions the resiliency of the in-store experience.
"There's a lot of things retailers can do to make the customer connection," said Stephanie Cegielski of the New York-based International Council of Shopping Centers.
Merchants can offer coffee and tea, incorporate technology into product offerings or provide a gift after the sale of a special item.
"It makes a difference," Cegielski said. "You try to have interaction while embracing the fact that people do live in a digital world."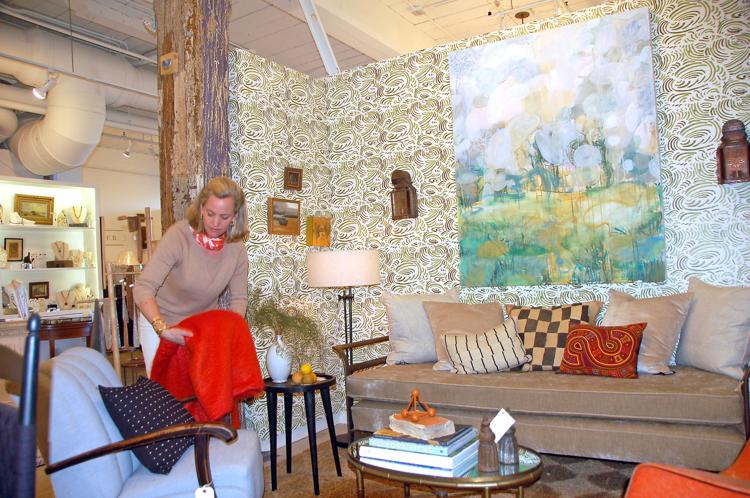 'A good time'
A Charleston shopkeeper sees the results of offering interactive in-store events first-hand.
Rather than opening a store, stocking the shelves and waiting for customers to come to her, Sarah-Hamlin Hastings brings potential shoppers to her shop.
The owner of Fritz Porter, an antique center, upholstery store and artist venue in the refurbished Cigar Factory, invites groups and guest artists into her 10,000-square-foot store.
Hastings offers antique- or custom upholstery-related talks, and she hosts after-hours parties for visitors, who often take home a little piece of Charleston from her shop.
Often, different artists come onsite to meet and mingle with store patrons.
"Having that experience and meeting the artist, you can't do that online," Hastings said. "That gets lost, and that's what I wanted to bring back."
Those efforts and others can't be duplicated online, and she believes "they are going to make brick-and-mortar relevant again."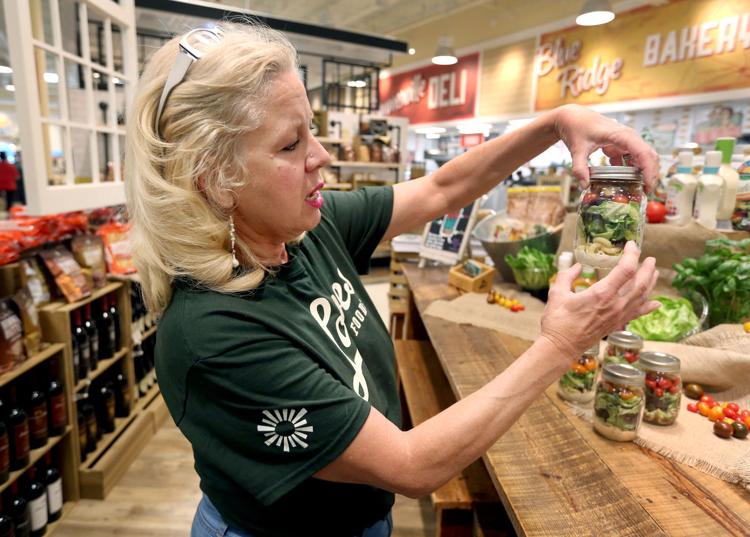 At the Lowes Foods supermarket in Summerville, shopping is all about the experience. Simply put, the store seeks to entertain customers.
In addition to daily food preparation demonstrations at a community table, the store offers a variety of interaction between staff and customers, such as the comical chicken dance and free icing tastings. They entice parents to bring children into the store, personalize shopping and make it memorable.
From the time customers enter the store until they leave, there's some kind of activity of interaction all around the perimeter — for children and adults. 
"It's a way to make everyone's experience here a little more fun," said Lowes kitchen worker Miki Starrick while making a colorful salad in a jar. "We have a good time here."
For shoppers such as Sandra Smith of Summerville, she enjoys walking into a store that makes her feel at home.
"I just want to feel invited," she said while shopping with her four children.
Maintaining appearance
Keeping customers engaged and upgrading stores and merchandise is paramount to success as well.
Up-to-date shops with knowledgeable staff will bring customers in the door, according to John Orr, who specializes in retail properties at the commercial real estate firm Lee & Associates.
"People choose to go to stores that are well-merchandised and have nice lighting, helpful clerks and nicely tagged merchandise," Orr said. "The ones who are losing aren't doing those things."
For the most part, people like to see what they are buying, especially clothing and shoes.
"They like to try it on and feel it," Orr said.
At Books-a-Million bookstores, for example, the retailer owns certain comic books that can only be found in its stores.
"They control the distribution," Orr said.
Also, having a sports figure or designer sign their products for a limited time in stores will bring people in the door.
Hobby Lobby craft stores offer a good example of making it easier for customers to get in and out of stores in the fast-paced era of people being time-crunched between work, family and friends, Orr said.
"They constantly rotate merchandise into the center of the store," he added. "That makes people want to shop in the store."
Also, Walmart isn't the world's largest retailer by happenstance.
Greeters make people feel at home and invited into the store, Orr said.
"They make you feel comfortable, and it relaxes you," Orr said. "When you go into a store, you want to go back."
At Phillips Shoes in West Ashley and Mount Pleasant, Orr said they always seem to be well-stocked and have sizes that fit.
"They are helpful, friendly and make you want to come back," he said. "They always have a popcorn machine in the back, and who doesn't like a free bag of popcorn."
Millennial spending
And there is some good news for retailers from millennials, the largest sector of the population now.
The turn-of-the-century generation that grew up with digital devices amid the rise of online shopping is visiting brick-and-mortar stores more often than their parents or grandparents, according to Midford of Natural Insight.
"They will buy their commodity purchases online, but on the weekend they will go with their friends and check out a few stores," he said. "The difference is older people shop out of necessity and millennials shop because they have disposable income."
He pointed out, too, in-store retail is far from dead.
"It's just changing," Midford said.
While stores feel the online pinch, nearly 90 percent of sales are made the old-fashioned way, through walk-in business.
"There is always going to be a reason to go to a store," he said.