The Charleston region's first new shopping center in several years will soon rise near Summerville.
The 140,000-square-foot Nexton Square will break ground Thursday at U.S. Highway 17A and Brighton Park Boulevard at the entrance to the Nexton community near Interstate 26.
Developer RealtyLink Commercial of North Charleston bought the 17-acre site in June for $5 million and announced local restaurants Halls Chophouse and Taco Boy would be two of the tenants.
The groundbreaking ceremony begins at 10 a.m. Parking is available near the CPM Credit Union at 165 Brighton Park Blvd.
Mt. Pleasant-bound
The boom in Mount Pleasant's commercial offerings continues.
Vicious Biscuit Co. hopes to take over the space left vacant by Pelican's SnoBalls at 409 Coleman Blvd., which formerly housed Boulevard Diner.
Also, Taco Bell is eyeing a site at U.S. Highway 17 and South Morgans Point Road for a 2,200-square-foot restaurant with a drive through on the town's northern end near The Market at Oakland Shopping Center.
Starbucks is coming to 953 Houston Northcutt Blvd. The 2,631-square-foot shop will take over the space currently leased by Blue Sky Specialty Pharmacy and will include a drive-thru service. Blue Sky has not announced a new location, and it remains to be seen whether Starbucks keeps its existing cafe in nearby Village Pointe shopping center at 916 Houston Northcutt.
The town's Commercial Design Review Board will consider plans for all three businesses Jan. 31.
Also looking to add a store in Mount Pleasant is King Street Cookies. The company hopes to transform the Campbell's Jewelers shop at 405 W. Coleman Blvd. into a sweet-treat business, probably sometime in the spring. King Street Cookies was recently selected as one of the first three kiosks at Charleston International Airport. It currently operates on King Street in downtown Charleston.
Also in Mount Pleasant, yoga clothes and running gear provider Lululemon has extended its lease at Towne Centre through April 30. The shop opened seasonally last year. Plans presented to the town show it going in the Banana Republic space, which is closing Friday, but a shopping center spokeswoman said no lease has been signed for the space.
Westwood tenants
Three new businesses are headed to the Harris Teeter-anchored Westwood Plaza Shopping Center in West Ashley, according to commercial real estate firm Lee & Associates. Metro Diner leased 3,700 square feet, Duck Donuts leased 1,628 square feet and Tropical Smoothie Cafe leased 1,300 square feet. The shopping center is at Sam Rittenberg Boulevard and Ashley River Road.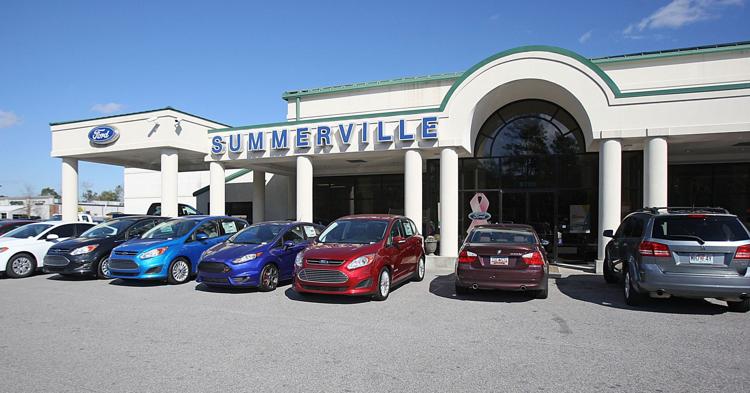 Driving in
Summerville Ford is expanding its showroom. The dealership at 9700 Dorchester Road is adding 6,026 square feet at its entrance. The expansion adds employee offices, kids rooms, lounge and cafe space and restrooms. The building is currently 34,834 square feet. Choate Construction Co. is handling the work.
On the trail
Outdoor enthusiasts now have a new place to look for new, used and vintage gear online.
Charleston resident Ryan Leaphart recently launched ReelTrail LLC, offering everything from fishing reels and skis to hiking backpacks and sailing equipment.
The maximum listing fee is 7.5 percent, and sellers only pay when items sell. For more information, go to reeltrail.com.
New chapter
Community-based bookstore Dreamalot Books has moved in Goose Creek.
The shop can now be found at 205 N. Goose Creek Blvd. in Creekside Center next to Dollar General. There's no sign up yet.
The store's Friend To Friend Community Program is up and running. It includes community outreach services such as a home-school lending library, a donated book trading account that foster-care families and workers can use to get books at no cost, a clothing closet and small food pantry. It also provides books to Trident Literacy Association, which has a satellite office down the sidewalk.