Local radio listeners this year have not one but two choices in the 24-7 Christmas carol department.
Cumulus Media's NASH FM 96.9 joined the holiday-music fray on Nov. 19, declaring itself "Charleston's Christmas Choice."
The Atlanta-based broadcaster said in an online statement last week that it switched the North Charleston station over to a festive seasonal format for the first time because it wanted to provide "a no-cost, guilt-free escape from negative news headlines, political noise and stress. So we handcrafted the ultimate soundtrack for decorating the tree, baking Christmas treats, or simply to help make your workplace feel like Santa's workshop."
In doing so, Cumulus is challenging stalwart holiday music spinner 102.5-FM for listeners. The iHeartMedia Inc. signal has been playing 'round-the-clock carols and other songs of the season for many years each November and December from its local studio. Y102.5 rebranded itself as "The Lowcountry's Christmas Station" on Nov. 7.
Both stations are scheduled to return to their regular programming after Dec. 25.
"It's fun stuff," Cumulus operations manager Bill West said Tuesday. 
Measured growth
When it comes to travel honors, historic Charleston normally commands the attention.
But when it comes to growth, the town on the other side of the Ravenel Bridge is seizing the spotlight.
At least that's what WalletHub found. Using Census Bureau statistics, the personal finance website determined where the most rapid growth occurred over a period of seven years by comparing 515 U.S. cities based on 15 metrics, including population growth, economic output and employment trends.
Charleston and North Charleston placed fairly high on the overall list at No. 53 and No. 87, respectively. But Mount Pleasant, where the debate over growth and development has raged for years, topped them both, with a No. 8 rating overall.
The report also sorted the cities by size – large (more than 300,000 residents), medium (more than 100,000) and small (less than 100,000).
Again, Mount Pleasant was in the upper tier, with the East Cooper town of about 88,000 coming in at No. 3 among small cities.
In the medium category, Charleston was No. 28 and North Charleston was No. 47.
South Carolina had no representatives in the big-city grouping, where Austin, Texas, took the top spot. Among medium-size cities, Midland, Texas, was the top grower. And in the small category, the honors went to Fort Myers, Fla.
Two other South Carolina cities were among the 515 cities that WalletHub studied: Rock Hill, No. 67 overall, and Columbia, No. 331.
Curiously, the growth review did not include the Upstate boomtown of Greenville.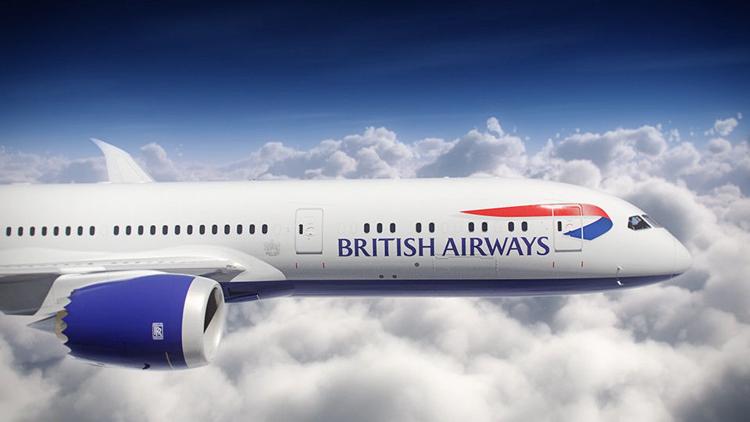 All's fare
When British Airways announced new nonstop service between Charleston and London, starting April 4, the carrier offered a special introductory round-trip rate of $1,088.
But some intrepid Post and Courier readers have been able to find those same flights for less than $700 through travel websites including Expedia. For example, Priceline.com recently showed Charleston-Heathrow fares for as little as $697.53, for a Thursday–Thursday itinerary between April 25 and May 2 .
"These fares are not mistakes," British Airways spokesman Chip Garner confirmed. "They are intentional discount fares offered through select OTA's (online travel agencies), and won't be seen on other channels or on ba.com."
The regular rate for the round-trip flights will start at $1,319, according to British Airways.
Powering up
Cummins Turbo Technologies plans to invest $25 million at its local campus over the next five years, and elected officials are being asked to help cement the deal this week.
Charleston County Council is set to consider extending tax breaks that expire this year through 2023 to "safeguard the competitive posture of the North Charleston plant," according to a request filed by economic development director Steve Dykes.
Cummins, which makes turbochargers for medium- to heavy-duty trucks, has thrived since opening its 250,000-square-foot plant in Palmetto Commerce Park in 2006, combining operations with an existing Leeds Avenue facility. The site, which employs 600 workers and is looking to hire 50 more, recently turned out its 5 millionth turbocharger and now helps power 80 percent of the big diesel trucks on U.S. roads today.
The Indiana-based company's current tax breaks — called a fee-in-lieu arrangement — replace local property taxes with a fixed fee. The terms were approved as part of a 2013 expansion under which Cummins promised to create 76 jobs and invest $19.5 million.
Rather than treating the upcoming investment as a new project and having to renegotiate incentives, Dykes wants the current deal — which lowers the tax rate to 6 percent from 10.5 percent and is based on the 2012 valuation — extended for five years. At that rate, he said, the new investment would generate about $2 million for the county and other taxing entities.
The first phase of that new investment begins next year with the installation of a $3.5 million assembly line, the plant's sixth. That would give the factory enough capacity to churn out about 850,000 turbochargers a year.
Council is scheduled to give the proposal its initial review during its meeting at 5 p.m. Tuesday in North Chareston.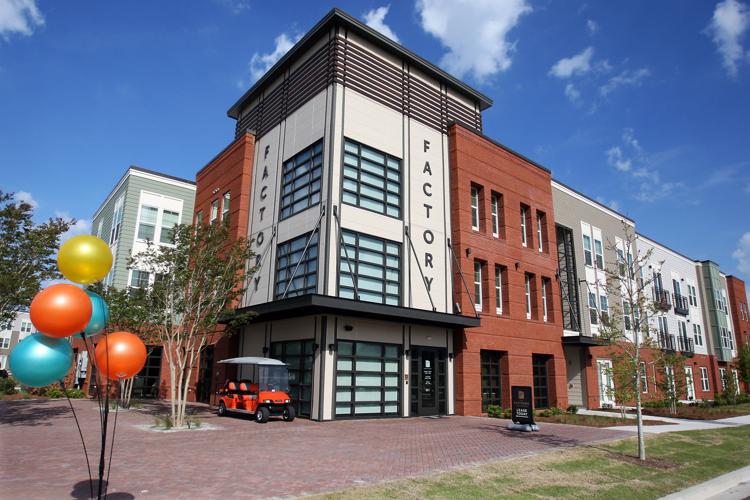 Top dollar
The recent sale of apartments involving retired NBA great David Robinson is a likely slam-dunk record for North Charleston.
Pollack Shores Real Estate Group and Admiral Capital Group, an investment firm co-founded by the former U.S. Naval Academy and San Antonio Spurs standout, announced this month that they had formed a partnership to buy the 271-unit Factory at Garco in the city's popular Park Circle area.
Now that the deal has closed, the sale price has been revealed: $51.65 million, or $190,590 per key.
That appears to be a new high-water mark for an apartment transaction in North Charleston, placing it among the top 10 big-ticket multifamily deals in the three-county region.
Some of the other high-dollar transactions include the $66.5 million sale of The Boulevard and the $60.5 million sale of Riviera at Seaside, both in Mount Pleasant. Coincidentally, those deals share something in common with the Factory at Garco: The Beach Co. of Charleston was involved in all three projects, either as an investor, developer or both.
As for the Park Circle deal, the King Street firm was part of a joint venture led by Great Neck, N.Y.-based BRT Apartments, which owned a 65 percent stake. The Beach Co. also had been the landowner. It acquired the site of the former General Asbestos and Rubber Co. on O'Hear Avenue at a federal bankruptcy auction about 15 years ago.
MUSC major
The Medical University of South Carolina has been inking new business partnerships in recent months with the likes of bio-engineering giant Siemens, Citadel Mall and the State Ports Authority.
Add the U.S. Golf Association to the list.
MUSC recently announced that it will be providing on-site health care and wellness services at the 2019 U.S. Women's Open Championship, which will be played at the Country Club of Charleston on James Island from May 30 to June 2.
MUSC Health will provide all first-aid and medical treatment for fans, volunteers and players at various sites around the course. Also, it will promote sun safety and hydration at the USGA major championship and "be an integral part of activities for juniors and their families" at the event, with details to be released later.
"Children and women's healthy lifestyles are at the forefront for us as we plan the opening of our MUSC Shawn Jenkins Children's Hospital and Pearl Tourville Women's Pavilion next year, and teaming up with some of the world's greatest female athletes in our own backyard is a special opportunity to highlight our commitment to the care of women and children in our community," MUSC Health chief executive Dr. Patrick J. Cawley said in a written statement.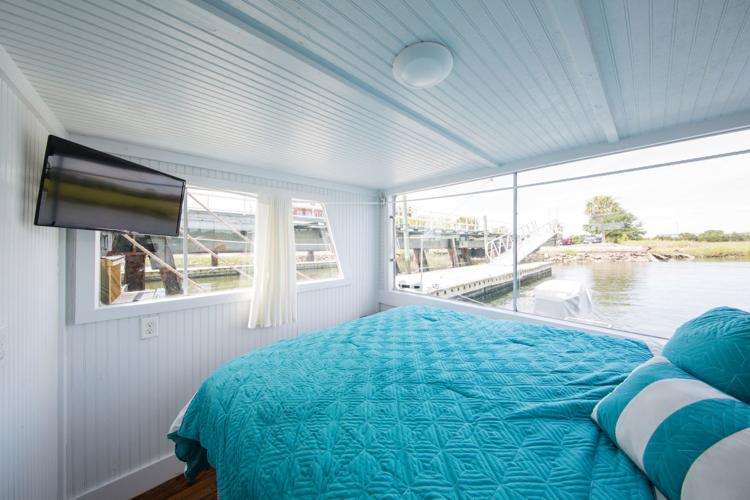 Holiday inn
Move over, spare bedroom at the in-laws.
According to recent data, it looks like some travelers are using Airbnb as a lodging alternative during hometown stays for the holidays.  
AirDNA, an analytics firm which studies data on short-term rentals, found that between Nov. 15 and Nov. 22, small cities saw a huge growth in occupancy rates while the average daily rate — the average income per occupied unit — stayed relatively the same. That suggests the short-term rental units in these areas are satisfying a lodging need that's unique to the holiday season. 
In November of last year, 50 percent more people booked stays in their hometown compared with October. 
Larger cities, unsurprisingly, see an increase in average daily rate during the holiday, indicating that the units are being used for Thanksgiving getaways.