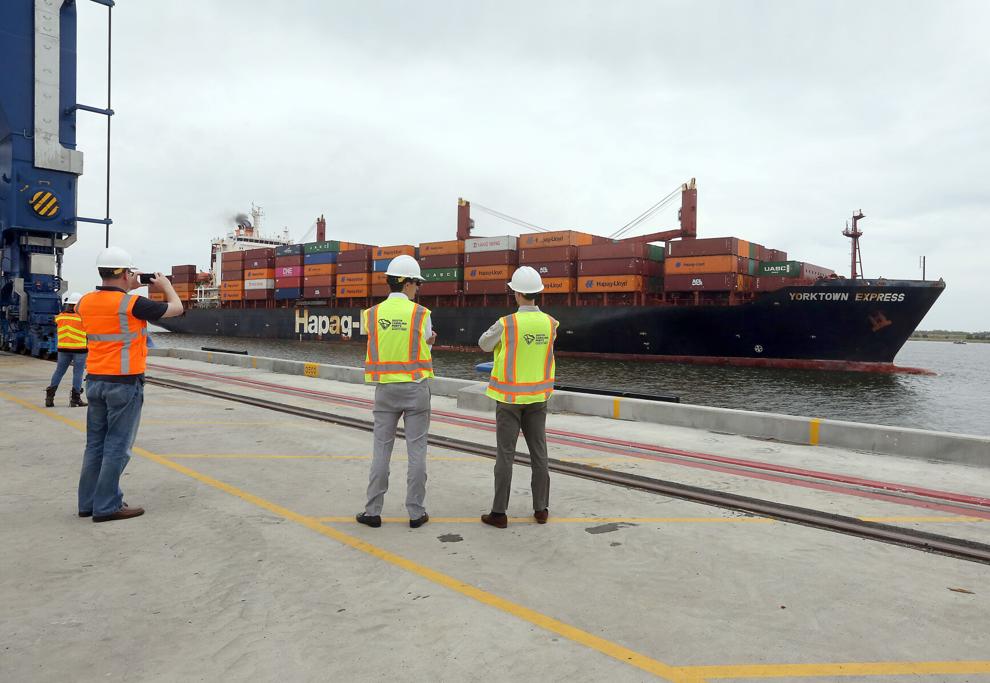 A turf battle that's busted out on the leading edge of the Charleston waterfront will have to wait at least several more weeks for its day in court.
A hearing that was to take place before an administrative law judge on May 4 has been postponed until June or July to consolidate charges filed against the International Longshoremen's Association by South Carolina Attorney General Alan Wilson and the State Ports Authority. A specific date has not yet been set.
The legal dispute pits the labor union that represents local dockworkers and the state agency that runs Port of Charleston in a dispute over which side will operate the cranes and other heavy-lift equipment at the newly opened Leatherman Terminal.
The ILA has been arguing that all of the work at Leatherman must be handled by union workers. It points to a 2013 clause in its contract with shipping lines that states only card-carrying workers will be allowed at any new terminal that opens on the East or Gulf coasts.
The clause isn't applicable, as the SPA sees it. Its stance is that the newly opened terminal on the former Navy base isn't new because the first construction permits were issued in 2007. The opening of the first phase last month was delayed by the Great Recession and a steep drop in cargo levels, which have since rebounded.
Even if that argument fails, the SPA contends the contract amounts to an illegal third-party boycott. The agreement between the ILA and shipping lines would force a work stoppage at a terminal owned and operated by an entity that has nothing to do with that agreement.
A regional director for the National Labor Relations Board said the SPA's argument has merit, setting up the courtroom showdown. The official issued an injunction that allows Leatherman to operate like the Port of Charleston's other terminals — with a combination of union and private labor — until the ILA case is resolved.
Meanwhile, the union has filed a lawsuit against the shipping line that christened Leatherman last month. The ILA has alleged Hapag-Lloyd violated its contract with organized labor when its Yorktown Express container ship tied up to the terminal April 9.
The waterfront union is seeking $200 million in damages. It has said Hapag-Lloyd's use of non-union labor at the terminal caused its members to lose work, wages and benefits. That case is pending in New Jersey.
The SPA operates what it calls a "hybrid model" at its container terminals: Its employees operate the cranes; ILA workers move the on-wharf cargo.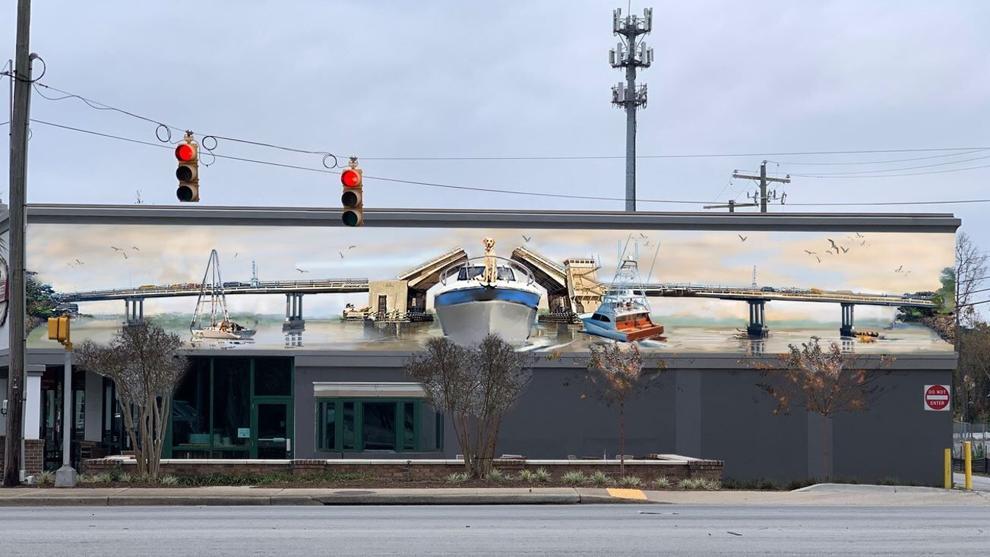 Broad strokes
The most recognized handiwork of artist David Boatwright is on the side of the former Hominy Grill at Rutledge and Cannon streets on the Charleston peninsula.
His other depictions can be seen across the region at Santi's, Poe's and Planters Inn, among other places.
Now, he wants to bring his talents to James Island to add some life to the walls of a high-profile corner shopping center not far from the Wappoo Cut waterway.
Boatwright was to ask the city's Design Review Board on May 3 for approval to paint two murals on different parts of the Harris Teeter-anchored James Island Center at 1739 Maybank Highway. He also will show plans for a proposed marker sign on one end, but he is not seeking approval for that element just yet.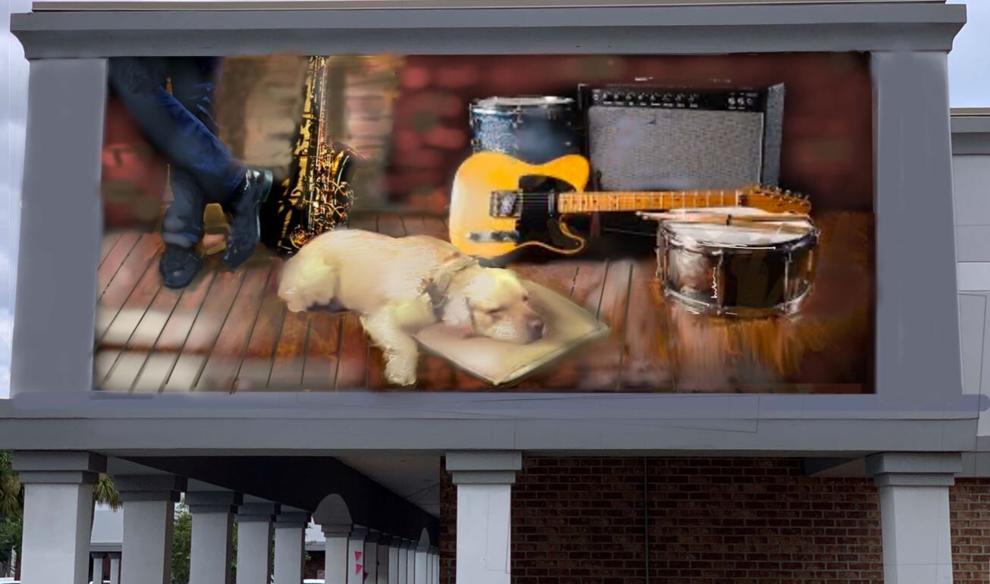 The larger of the murals would be about 9 feet tall and 60 feet wide on the side of the building along Maybank that houses Maple Street Biscuit Co. He plans to portray the nearby Wappoo Creek drawbridge in a raised position.
A smaller mural planned for a courtyard between two structures will have a music-theme. 
And the proposed sign that would identify the shopping center by its name will be near Folly Road and include a landscape marsh view.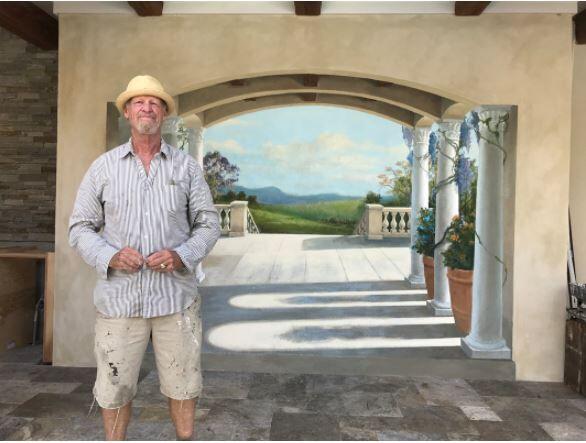 And if a dog is included in all three images, it will be a yellow Labrador retriever named Luke, the late prized pet of James Island Center owner Susie Beatty. Boatwright said the landlord and Johns Island resident approached him to add the murals.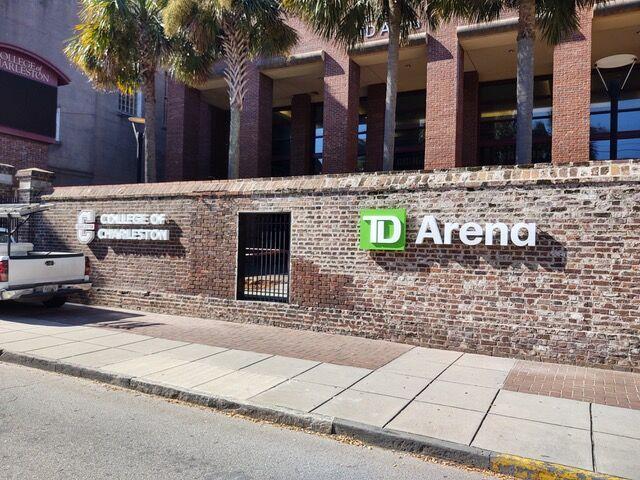 Pruned and pared 
TD Bank has downsized in downtown Charleston.
The Canadian-owned lender recently shuttered its longtime flagship branch for the local market, telling federal regulators that its "store" at 40 Calhoun St. in the Charleston Gateway Center office complex went dark on April 23.
TD didn't leave the neighborhood completely. In October, it opened a small corner branch with a drive-thru lane a few hundred feet to the north at 568 East Bay St. and is directing customer to that location.
The bank said in a May 3 statement that it regularly reviews its branch footprint and that it closed the 40 Calhoun office based on a "thorough review."
"In reaching a decision to close a specific TD Bank store, we consider many business factors, including the number of customers visiting our stores, transaction volumes, the location's proximity to other TD Bank stores and the number of customers who use multiple store locations" it said. "We have already notified impacted customers. Our goal is to make this transition as smooth as possible for them."
The bank inherited its large and swanky 40 Calhoun digs from Carolina First, which moved two downtown offices into the East Bay-fronting space in late 2006 before its real estate loan portfolio got crushed during the Great Recession. TD snapped up the Upstate-based financial institution for a song about a decade ago, marking its initial expansion into South Carolina.
Headquartered in New Jersey, the bank is owned by Canada's Toronto-Dominion. Last year, it extended its naming rights deal with the College of Charleston's main indoor athletic venue for $1.75 million. The building at Meeting and George streets will remain as TD Arena until late 2028 under the renewed agreement. The bank also added a pair of on-campus ATMs to promote the brand.
TD is the sixth-largest bank operating in South Carolina based on its $6 billion in deposits and roughly 60 branches statewide, including about five financial outposts in the Charleston market.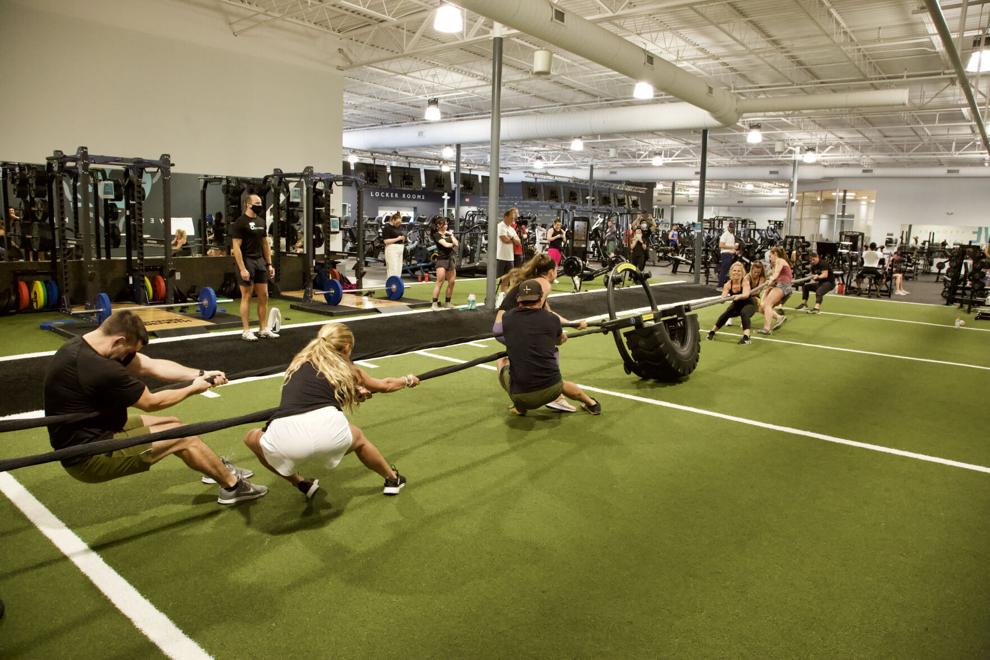 Fitness front
Trade organizations exist for just about every imaginable industry.
Now, a new one has been formed that will focus on fitness, with an emphasis on the Palmetto State.
The South Carolina Health & Fitness Association officially launched with a kick-off group workout at O2 Fitness in West Ashley last week. The networking and advocacy organization will cater to health, wellness and fitness professionals across the state and offer benefits to members.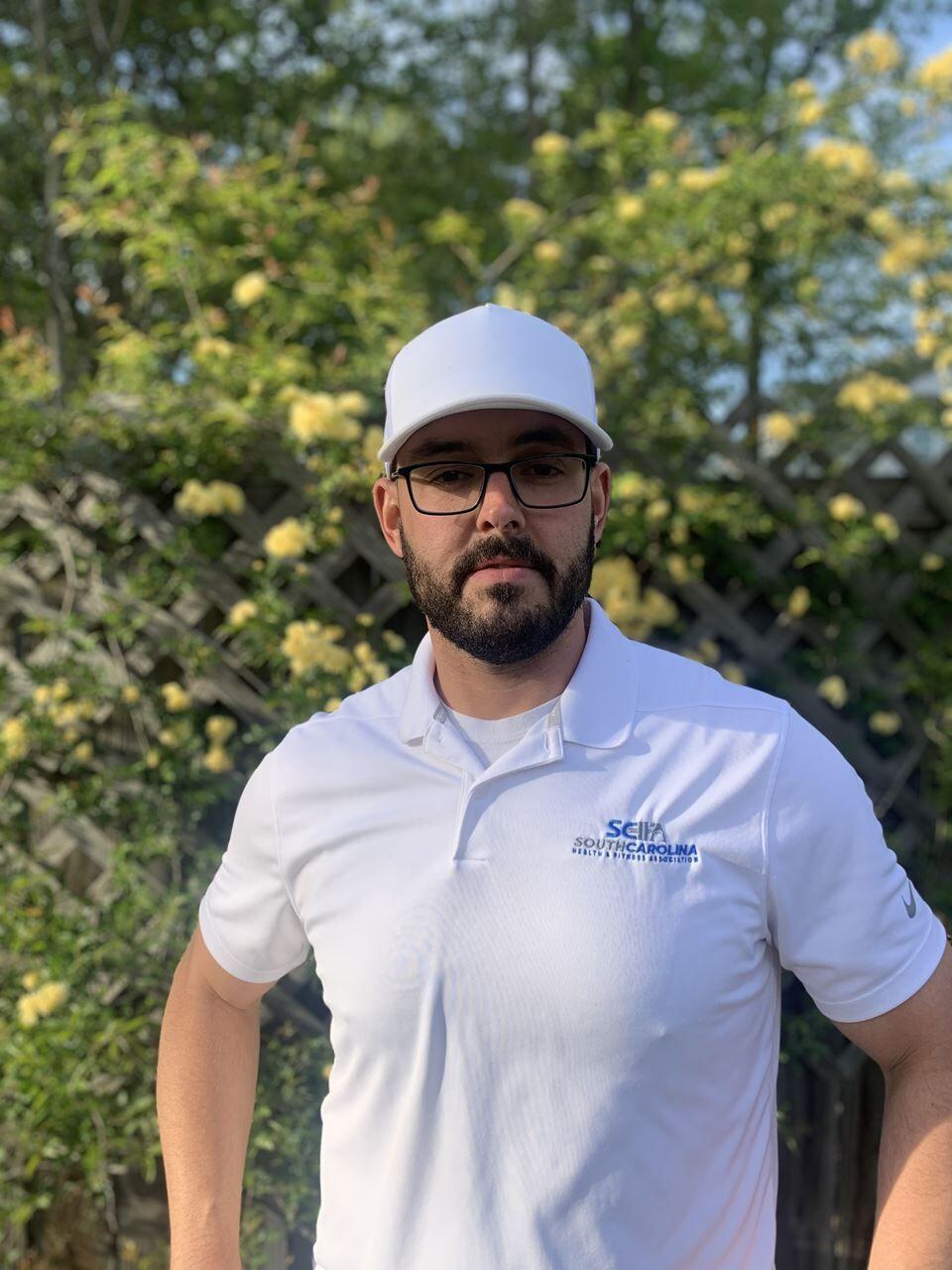 The group is headed by founder Ashley Reese, who owns and operates Defining Moment Fitness in Mount Pleasant. It plans to work to improve the health and wellness of communities, promote and uphold high professional industry standards, and provide continuing education and training for its members.
The five-member board of directors will represent a cross section of the industry, such as gym owners, fitness trainers, nutritionists and massage therapists.
The South Carolina fitness trade includes about 650 health clubs with nearly 1.2 million members and about 50,000 employees, according to the International Health, Racquet & Sportsclub Association.