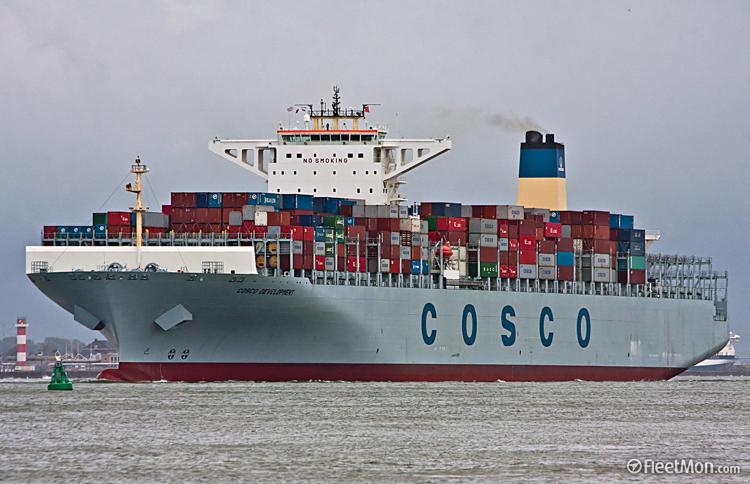 SPA: Mother's Day, maritime milestone don't mix
While the Port of Virginia plans to pull out all of the stops when the COSCO Development — capable of carrying 13,100 shipping containers — visits on May 8, Charleston officials plan to keep things low-key when the ship steams into Lowcountry waters about a week later.
That's because the local arrival of the largest container ship to visit the East Coast falls on Mother's Day weekend.
The Norfolk, Va., port has scheduled speeches by elected officials, regional leaders, clients, stakeholders, partners, industry representatives and port executives. Jim Newsome, the State Ports Authority's president and CEO, thinks the timing is wrong for a similar event in Charleston.
"If you invite all the moms out to see a container ship, it might earn you a significant penalty," he said.
Calling it quits
South Carolina's tight labor market has been putting the brakes on the state's job growth over the past several months, but worker shortages are worse in some sectors than others.
Talk of the so-called "talent gap" usually focus on the state's technology sector or its manufacturing renaissance. But the real poster child might be construction, one of the state's fastest-growing industries.
How bad is the scramble to find skilled workers amid South Carolina's building boom? One longtime homebuilder apparently bolted from the business all together.
That's according to the Federal Reserve's Beige Book report, a monthly roundup of anecdotal evidence about the economy for the Federal Open Market Committee to consider when it looks at raising interest rates next month.
"Persistent shortages of skilled construction workers adversely affected a larger number of builders," the Federal Reserve Bank of Richmond wrote about its district, which runs from South Carolina to Maryland. The shortages "led one South Carolinian to get out of the business after 25 years in it."
That's an extreme example of a problem that's been hanging over the industry the last few years. Building delays and workers' pay have both risen substantially.
In other parts of the economy, the Richmond Fed says demand for workers has grown "moderately "over the past several weeks, and pay increases have been "modest" but "more widespread."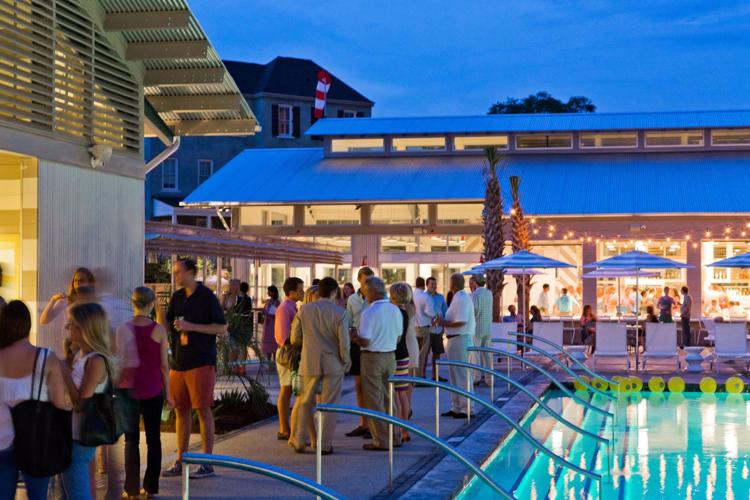 Price point
The buyers of the Mixson community wouldn't disclose the what they paid for the balance of the North Charleston development. But the deed filings that became available online last week did.
Atlanta-based FrontDoor Communities and other investors ponied up a combined $9.45 million in several transactions to buy out real estate giant Jamestown Properties. The sale included undeveloped land and other assets in the Park Circle-area mixed-use project.
The biggest purchase, totaling more than $7.75 million, was by an affiliate of New York-based DW Partners LP, which describes itself as "a multi-strategy/special situations credit firm with core expertise in corporate debt and structured finance. " 
FrontDoor said it plans build 171 single-family homes and will work with Eastwood Homes of Charlotte to add 80 townhomes. The sale included residential lots, the Mixson Bath & Racquet Club, Mixson Market, Basico restaurant and land for future development.
The purchase did not include the 268-unit Flats at Mixson apartment complex, which is being restored after the city ordered the property vacated last year because water intrusion made it uninhabitable.
Going out in style
A Charlotte-based manufacturing conglomerate is paying a visit to the Lowcountry this week to stage a boardroom send-off - of the friendly variety.
EnPro Industries is holding its annual meeting of shareholders Wednesday at the plush Sanctuary hotel on Kiawah Island. The agenda includes the election of directors and other routine corporate matters.
In years past, the Queen City company, which makes industrial gaskets, valves, marine engines and other assorted engineered products, typically meets with investors in its hometown.
It's making an exception this year, according to EnPro's investor relations office.
"We decided on this location due to the events planned in honor of the retirement of our chairman, Gordon Harnett, during our quarterly board meeting that occurs on the same day as our shareholders meeting," it said in a statement last week.
The company went on to say one of its directors "is hosting part of the event at his home on Kiawah, which is why the annual shareholder meeting is being held nearby at the Sanctuary."
"We historically have a very low to no outside shareholder attendance given our primarily institutional shareholder base who vote by proxy and have made arrangements for any who do attend to be there," the company said. "We would expect future shareholder meetings to be at our Charlotte headquarters."
Hartnett, the former CEO of Materion Corp., is the last of EnPro's original board members. He's been a director since the company was formed in May 2002 as a spinoff from Goodrich Corp., now UTC Aerospace Systems. Harnett, 74, has been chairman since 2011.
EnPro isn't the first firm from off to pick Charleston for its shareholder meeting this year. Hovnanian Enterprises Inc., which is developing an 828-unit age-restricted community called Four Season at Cane Bay in lower Berkeley County, held its yearly gathering last month at Belmond Charleston Place. The builder is based in Red Bank, N.J.
Rent request
Ground hasn't been broken on 22 WestEdge, an eight-story office and research building off Lockwood Boulevard, but Medical University of South Carolina is already tallying up the rent it expects to pay there a decade from now.
MUSC will go to the state Legislature's Joint Bond Review Committee this week seeking approval of a 10-year lease at WestEdge for its Bioinformatics division. The university wants to rent 25,000 square feet at an initial yearly rate of $36 per square feet — or $900,000 annually. The proposed deal calls for 2.5 percent annual increases, putting the yearly rate at the end of the 10-year term at more than $1.1 million.
That price includes maintenance and operating costs, and there are three five-year extensions available. MUSC can lease 50 parking spaces over the initial 10-year period for another $1 million.
The Bioinformatics division, which collects and analyzes complex biological data, such as genetic codes, is currently housed at 135 Cannon St. That address will be used for clinical space after 22 WestEdge opens sometime in 2018.
The lease terms have already been approved by MUSC's board and the state Commission on Higher Education.
Real estate closing
A small pastry and sandwich business off upper King Street has closed, having sold its building for a tidy markup to the owner of an adjacent property.
P.I.E. Bake Shoppe said on its website that as of April 14 "we have officially closed our Charleston location. Thank you for your support and for the past 6+ years! Stay tuned for future updates!!"
County land records showed that P.I.E. LLC, which was registered to the eatery's owner, sold 5 Warren St. for $856,000 to JFROne LLC, which also owns 9 Warren, among other properties on the peninsula. P.I.E. paid $375,000 for the 87-year-old, 1,500-square-foot building in 2011.
Jack Gumb of the Litchfield Co., who represents the buyer, which is owned by Motley Rice lawyer and co-founder Joe Rice, stressed that the business closed voluntarily.
"My clients are planning on a similar utilization of the property," Gumb said in a written statement.