Things can get a little sticky on a cargo ship navigating the high seas. The State Ports Authority and The 3M Co. are trying to find out just how sticky.
The maritime agency has partnered with the Minnesota-based manufacturer to attach some of the company's Post-It Extreme Notes to four shipping containers bound for Sydney, Australia. The SPA, which owns and operates the Port of Charleston, placed the Post-It notes on the outside of the steel boxes, which are filled with 3M products, to see how well they stand up to the voyage.
3M markets its Post-It Extreme Notes as being water resistant and having 100 times the holding power of the ubiquitous office-variety version. 
The first two containers were loaded onto the Safmarine Bayete, which sailed from Charleston during a storm on July 1. The next two were loaded onto the Spirit of Sydney, which left the port July 9.
One of the notes reads: "I hope this note is as sticky as your cargo with SC Ports! We will grow together."
Just how effective the super-sticky notes are will be determined once the cargo reaches its Down Under destination.  They're scheduled to hit dry land in the next week or so.
Barbara Melvin, the SPA's president and CEO, said Charleston's status as an operating port — meaning it's run by its owner rather than a lessor — "allows us to get creative with our customers."
"We are excited to showcase just how sticky 3M Post-It Extreme Notes are as they make their journey across the ocean on containers," Melvin said in a written statement.
Cruise news
A year-old cruise ship scheduled to swing by Union Pier this fall has come under new ownership, though too late to salvage the local visit.
Royal Caribbean Group said last week that it received court approval to buy the former Crystal Cruises vessel Endeavor for $275 million, which the buyer described as "significantly below the cost of construction."
It will join Royal Caribbean's Silverseas luxury fleet this month. The ship will sail under the name Silver Endeavour.
"With Endeavour, we are seeking to grow our world-class fleet to meet the exceptional demand for ultra-luxury expedition cruising, while also enhancing our profitability profile and affirming Silversea's position as the industry's leading ultra-luxury and expedition cruise line," Royal Caribbean CEO Jason Liberty said in a written statement.
Crystal Cruises had arranged a Charleston port call for the ship before it halted all sailings earlier this year following the collapse of its cash-strapped Hong Kong parent company. The 200-passenger, 200-crew Endeavor was scheduled to arrive Sept. 27 as part of a 14-night East Coast voyage from Quebec to South Florida and back. Stops in New York and Charleston "add cultured perspectives," according to the line's website. Suites started at around $13,000 per passenger.
Royal Caribbean said it expects travelers who had booked a cabin on the Endeavor when it was owned by Crystal will get their deposits back, but if they don't it will offer them as "an added assurance" a credit for an equal amount for sailings on a voyage operated by Silverseas, Celebrity Cruises or its namesake brand.
The ship is scheduled to begin service under its new owner this winter. It will spending its inaugural season in Antarctica, starting in November.
Going to Towne
The owner of Mount Pleasant Towne Centre and other properties in the Charleston area has added to its holdings in the region.
Baltimore-based real estate investment and management firm Continental Realty Corp. recently acquired its seventh asset in the Lowcountry with the $3.9 million purchase of The Shops at Towne Centre Way in Mount Pleasant.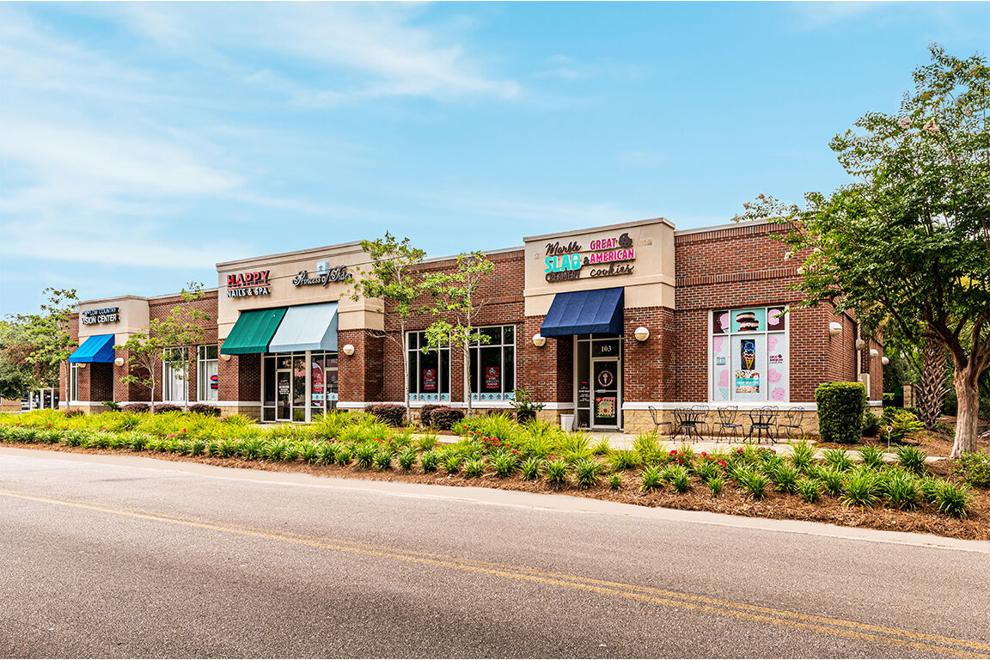 The 7,504-square-foot property at 1903 N. U.S. Highway 17 abuts Towne Centre and Sweetgrass Corner Shopping Center, both owned by Continental Realty.
The small strip center includes Marble Slab Creamery, Happy Nails & Spa and Lowcountry Vision Center.
Continental acquired the asset in an off-market transaction from Church Property LLC. Trey Lucy of commercial real estate firm Belk|Lucy represented the buyer and seller in the transaction.
Continental acquired the 510,000-square-foot Towne Centre in 2020 for $147 million and the 90,000-square-foot Sweetgrass Corner earlier this year for $17 million.
The company also owns 175 units in Sweetgrass Landing Apartments and the 92-unit Six Apartments, both in Mount Pleasant.
It also owns the mixed-use Central Island Square with 313 apartments and retail space on Daniel Island and the 140,000-square-foot West Ashley Shoppes near Citadel Mall.
"An extremely high barrier to entry for new retail projects continues to exist, which increases the value and attractiveness of strong and strategically-located shopping centers such as The Shops at Towne Centre Way," said Josh Dinstein, Continental's senior vice president of acquisitions. "It also places a premium on existing retail venues given the healthy demand among retailers that prevails in this marketplace."
Continental CEO J.M. Schapiro said the company intends to "aggressively pursue additional assets that match our acquisition profile."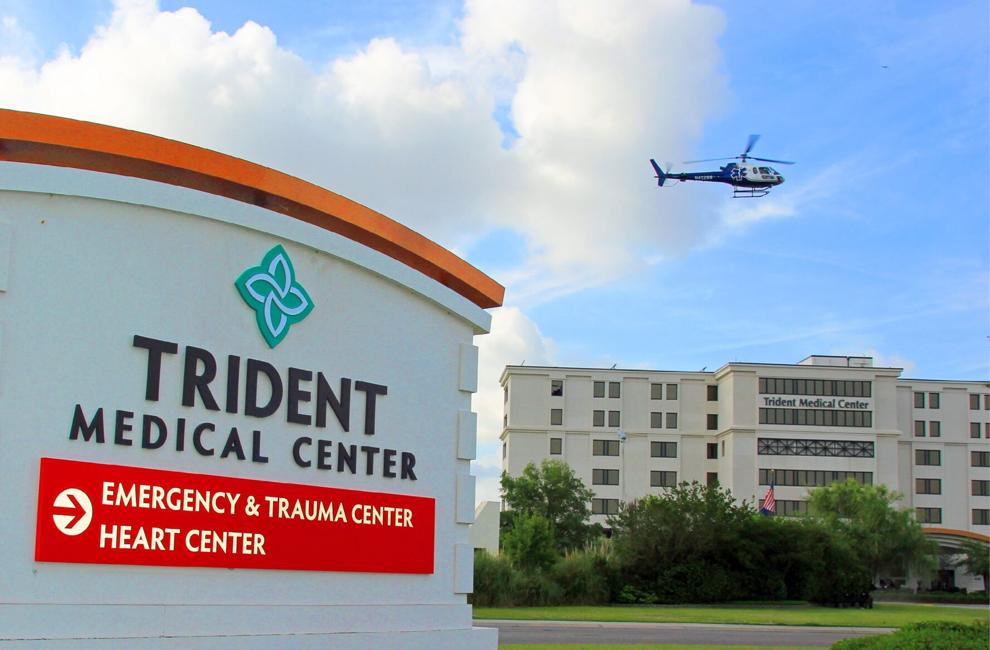 Medical moniker
The Lowcountry's first freestanding mental health hospital in more than 30 years has been given a sturdy name.
The 60-bed specialty medical center being built in the Ladson area by Trident Health will operate as Live Oak Mental Health & Wellness, borrowing a symbol of "strength and adaptability."
The $30.4 million project was announced in April 2021. It is scheduled to be completed next spring on 17-acre site at 3445 Ingleside Blvd.
It'll be located about 2 miles from Trident Medical Center near Interstate 26 and U.S. Highway 78 in North Charleston, where a 17-bed behavioral health unit opened eight years ago.
The hospital system said even after the 2014 expansion "the demand has always been greater than the region's ability to meet them. Since the unit opened, beds are rarely available."
Live Oak will offer inpatient and outpatient services for adults and adolescents and help address a statewide shortage of psychiatric beds, most of which are run by the S.C. Department of Mental Health.
Trident Health is owned by Tennessee-based HCA Healthcare, one of the nation's largest publicly traded hospital operators.