The Charleston-based owner of a fishing apparel and products brand is off to the races.
Marolina Outdoor Inc. gave a peek under the hood last week about a new marketing partnership between its Huk line and Richard Childress Racing for the 2021 NASCAR season.
As part of the deal, Huk is now the "Official Gaiter" of the team and is "positioned as a primary partner" on the No. 3 Chevrolet Camaro ZL1 1LE being driven by Austin Dillon this season, according to a statement.
The partnership made its debut at the Daytona 500 on Feb 14. Huk will have "associate placement" on the No. 3 car, which already has lured Bass Pro Shops as a top sponsor, for select races in NASCAR's premier Cup Series stock car circuit this year.
Financial terms were not disclosed.
Marolina marketing chief Pete Angle said the agreement is part of the Charleston company's efforts to promote "conservation, new angler and hunter recruitment and our outdoor heritage in the U.S."
"It's a natural fit to partner with Richard Childress Racing; both Marolina Outdoor and NASCAR fans share a passion for the outdoors and a commitment to innovation and technology. We know their fans actively participate in outdoor pursuits with our brands, and this partnership will further connect us with them in an authentic way," he said.
Childress, a former NASCAR driver who is CEO of his racing team, called Huk "a fast-growing brand with a wide-reaching appeal that resonates with our fan base."
Marolina Outdoor was formed in 2014 and is headquartered on Clements Ferry Road. It also owns Nomad, which is geared to the hunting set.
About three years ago, the company raised $37.5 million from Goode Partners, a New York private equity firm that invests in up-and-coming consumer product brands.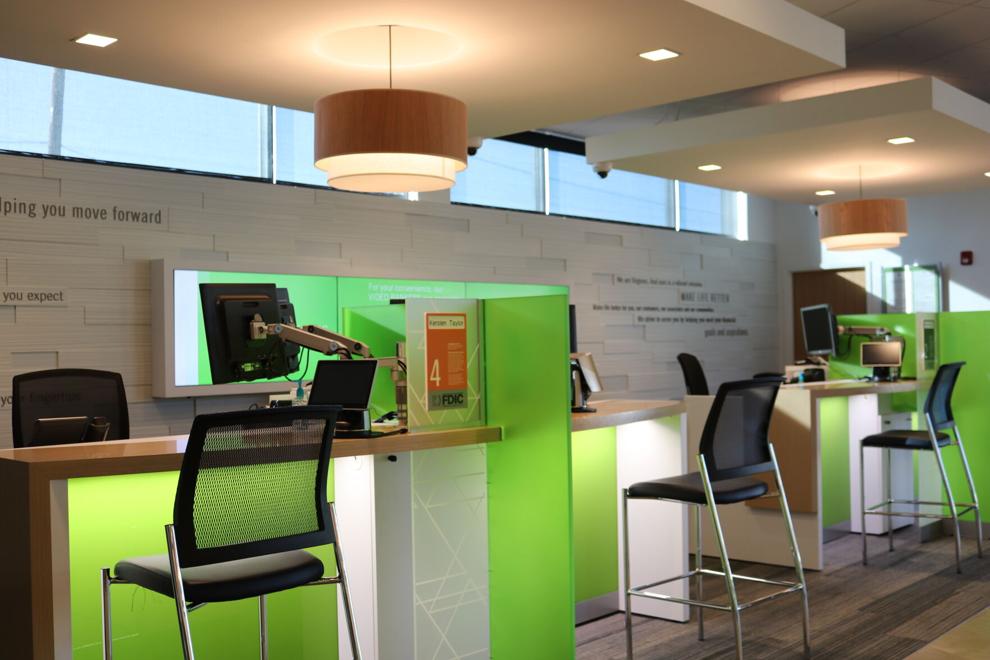 BBQ to branch banking
Another financial institution is set to join what's emerging as a lender's row at the entrance to a busy Mount Pleasant shopping center.
Regions Bank is eyeing the shuttered Jim 'N Nick's Bar-B-Q for a branch that will replace its two existing retail offices east of the Cooper. The restaurant building is at 1486 Stuart Engals Blvd., near the entrance of Wando Crossing Shopping Center, where the merchant roster includes Walmart, Office Depot, TJ Maxx and Total Wine. 
The next step is approval for landscaping and architectural plans from the town's Design Review Board this week. Brian Ball, market executive for Regions, said the bank will have "a clearer picture of the construction timeline" once that hurdle is cleared.
"The new location was chosen based on several factors including customer traffic and convenient access. ... The new branch will become the most modern Regions location in all of South Carolina. It will be built around Regions' new design strategies, which place a greater emphasis on personal service from our local team combined with updated technology," Ball said in a written statement.
Among other bells and whistles, it'll include a video option on the ATM that customers can use to reach a Regions banker via live, two-way feed during expanded hours.
The new 2,600-square-foot building would sit right next door to a United Bank office and across Ira Road from a Wells Fargo & Co. outpost. Synovus is just on the other side of Highway 17.
Jim 'N Nick's dimmed the lights at its East Cooper location last year in what was announced as a temporary closing in response to the COVID-19 pandemic. Workers recently cleaned out the inside of the building — previously occupied by Applebee's — and removed the lettering from a roadside monument sign.
It'll be the third former Mount Pleasant dining establishment to be replaced by a bank since 2019. Most recently a Burger King and a Hardee's gave way to a pair of Chase branches.
Regions is based in Birmingham, Ala., and is owned by Regions Financial Corp. It expanded into the Charleston market through its 1998 acquisition of Aiken's Palmetto Federal Savings Bank.
Gas pains
Some residents who live near a proposed gas station in Mount Pleasant aren't pumped up about it.
Charleston-based Refuel first filed plans with the town last summer that it wants to expand to a corner parcel where Hospital Drive meets Bowman Road, just off Johnnie Dodds Boulevard.
The 1.6-acre undeveloped lot, which is across from Vibra Hospital, is owned by an affiliate of Dallas-based Tenet Healthcare Corp., which also owns the nearby East Cooper Medical Center.
As the project headed for a second review by Mount Pleasant zoning officials, a handful of residents who live on Marsh Court Lane on the opposite side of Johnnie Dodds spoke out against the development. In letters filed with the town, they all said they believe the business will generate more traffic and result in more accidents, and that it is unnecessary since Bowman Road is already served by two gas stations, one at Mathis Ferry Road and another at Chuck Dawley Boulevard.
Tenet sent a letter in January to Mayor Will Haynie, saying one of its affiliates has a contract to sell the site to Refuel. It also sought to address some of the objections the residents have raised.
"Tenet does not believe Refuel's operations will interfere with traffic (including emergency vehicles traveling to the East Cooper Medical Center) or endanger pedestrians on Hospital Drive or Bowman Road," the letter said.
"If we believed Refuel's use of the property would devalue other property in the area or endanger pedestrians or vehicular traffic, including emergency vehicles headed to our hospital, we would not sell the property to Refuel," Tenet said.
The company also said the site is not part of a medical corridor set up in perpetuity.
"In fact, Tenet does not want a competing medical use for this property," the company said.
Refuel operates several other gas stations throughout the Charleston area, including two in Mount Pleasant.
The town's Board of Zoning Appeals denied a request for a special exception for the proposed gas station on a 5-1 vote during a rehearing on Feb. 22.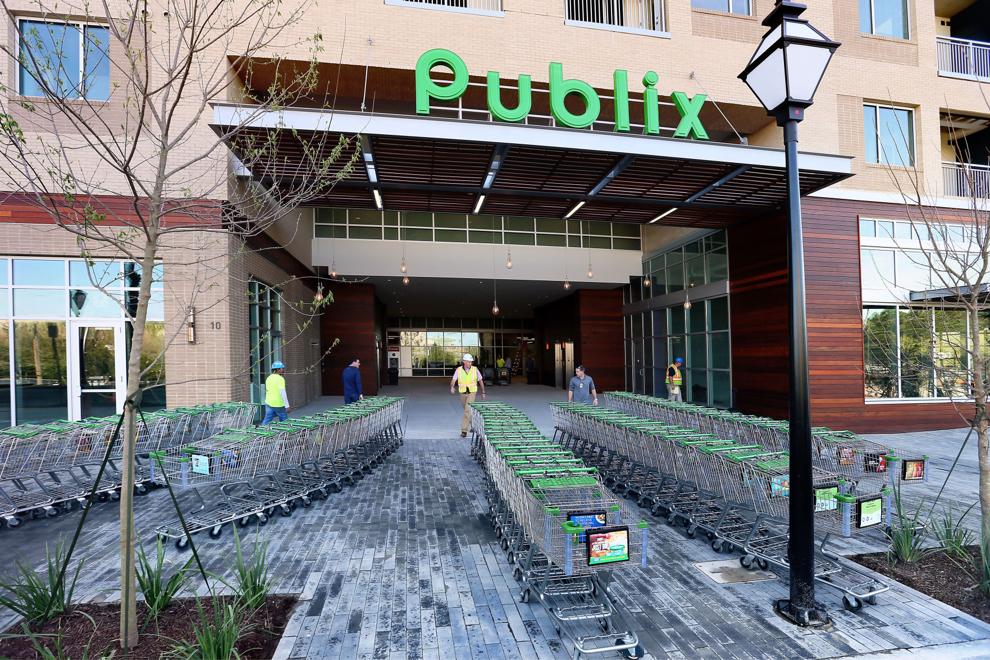 Rolling up its sleeve 
One of the largest supermarket chains in South Carolina is putting its own twist on the concept of a financial shot in the arm.
Publix is offering a $125 in-house gift card to any eligible current employee who completes the full COVID-19 inoculation process.
"Although not required, the company is encouraging its associates to get the vaccine," the Lakeland, Fla.-based grocer said in a Feb. 19 statement.
Workers must submit an internal form and proof of vaccination to qualify for the offer. They're not required to get their shots from a Publix-run pharmacy.
"We care about our associates and customers and believe getting vaccinated can help us take one step closer to getting back to normal," CEO Todd Jones said. "We're encouraging our associates to get vaccinated when they become eligible and doses are available."
Publix is the largest employee-owned company in the country. It operates 1,267 stores and employs more than 225,000 workers, meaning the inoculation incentive offer could cost about $28 million, which in turn would add $28 million in sales if all of the gift cards are issued and redeemed in sort of a revolving door of revenue.
In South Carolina, Publix has 62 supermarkets, with about 15 spread throughout the Charleston region. Its next local store will be in Moncks Corner, where the chain will anchor a new shopping center scheduled to open next year.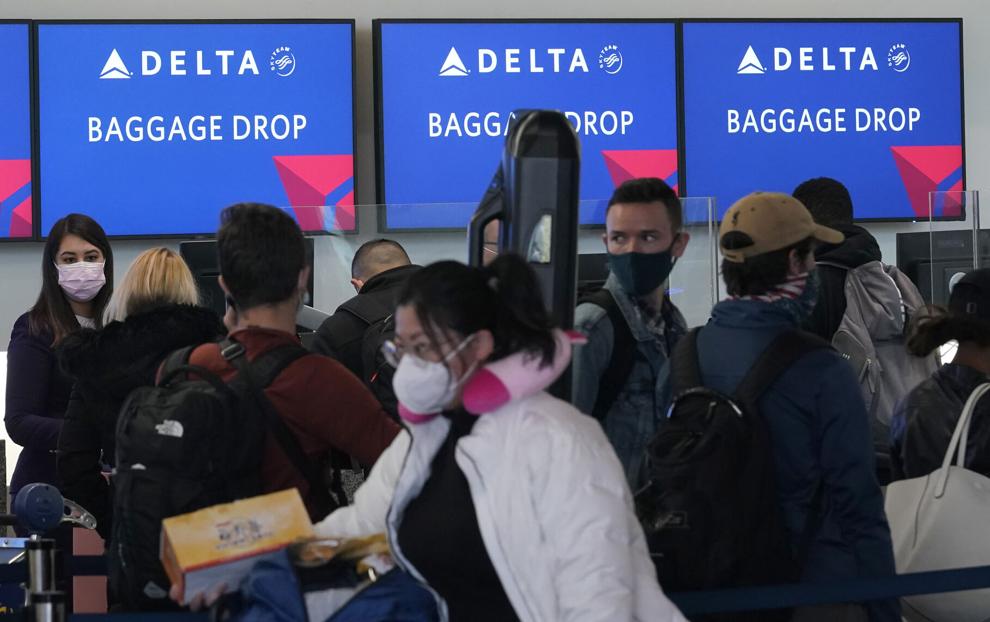 Holding the middle ground  
A major carrier at Charleston International is flying solo as it extends its COVID-19 cabin protocols.
Delta Air Lines recently determined it will continue to limit capacity and to block some seats on all flights through spring break and the Easter holiday to provide more space between passengers, according to the Associated Press.
The Atlanta-based company said its policy will remain in effect through April 30. No passengers will be booked in the middle seats in most aircraft cabins, although groups of three or more travelers can sit together if they choose.
In the onset of the pandemic, several big U.S. carriers blocked their middle seats, with United being the exception. The others have since dropped the practice, at least in their main cabins, including Southwest, JetBlue, Alaska and American, all of which serve CHS. They have cited research from the Pentagon and other sources that concluded the risk of transmitting the virus that causes COVID-19 during a flight is very low.
Delta executive Bill Lentsch said the airline will monitor cases and vaccination rates as it reassesses its seating policy, the AP reported.