Charleston's mandatory testing policy for tour guides was struck down as unconstitutional for a second time on Thursday. 
Judges with the 4th Circuit Court of Appeals ruled unanimously that the city violated free speech rights with its testing rules. The policy was struck down previously by U.S. District Court Judge David Norton in 2018.
Charleston appealed that decision and had intentions of reinstating the required exam if it prevailed. 
But in an opinion released Thursday, Judge Robert B. King wrote that Charleston's ordinance "undoubtedly burdens protected speech."
In order for a government to lawfully burden speech, it has to demonstrate that it "actually tried or considered less-speech-restrictive alternatives and that such alternatives were inadequate to serve the government's interest," King wrote. 
The city failed to provide evidence it had done that, according to the decision. 
Spokesman Jack O'Toole said Thursday that the city is "reviewing the ruling and will make a decision on how to proceed in the coming days."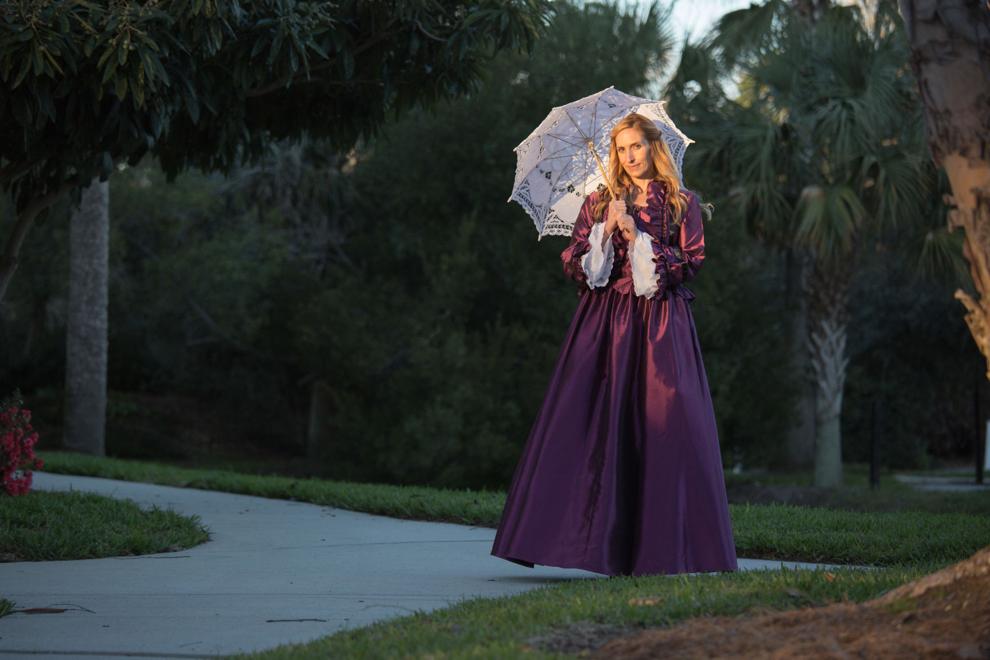 The lawsuit against the city's tour guide testing policy was filed in 2016 by the Institute for Justice, an Arlington, Va.-based free speech group that represented three plaintiffs — Kim Billups, Mike Warfield and Michael Nolan — all of whom took the tour guide exam in November 2015 but did not pass. 
The test is based on an about 500-page city-issued guide with information about history, architecture and preservation. Prior to the lawsuit, test-takers had to score 80 percent or higher to pass. City Council voted to lower that cutoff to 70 percent several months later.
Charleston has maintained that the mandatory testing of guides is necessary to ensure that visitors are presented with accurate information. 
In January 2019, Charleston appealed the District Court ruling, sending the case to Richmond, Va. Oral arguments were submitted May 8 via teleconference because of the coronavirus pandemic.  
Charleston asserted that testing is not a "regulation on speech," because it applies only to paid tours. 
The appeals court judges disagreed. 
Making a distinction about paid versus unpaid tours is "quite beside the point," King wrote, since speech is protected even when it's "in a form that is 'sold' for profit." 
"In short, the business of leading tours depends on the expression of ideas," King wrote. "And the ordinance forbids unlicensed tour guides for hire from expressing those ideas on public thoroughfares."
While the judges agreed that Charleston has a "significant interest" in protecting its tourism industry from "unknowledgeable or fraudulent tour guides," the city's failure to provide evidence that alternatives wouldn't work meant that those restrictions on speech violated the First Amendment. 
One of the alternatives suggested was a voluntary testing program which is the interim approach the city has been taking as it waited for results of the appeal.
The exam has continued to be offered, but now it's up to aspiring guides to decide whether they will take it and become city-certified. 
While the appeals court referenced past testimony from city livability and tourism director Dan Riccio that a voluntary certification program "would be impractical," Riccio said Thursday that he thinks the voluntary system is "going very well."
Testing in 2020 has been disrupted because of COVID-19, but the number of prospective guides who took the exam in 2019 didn't change much from the previous year: 73 compared to 83 in 2018, according to the city's counts. 
Riccio noted that test-takers have seemed "more relaxed" while taking the exam since it's been optional. 
Last year, Riccio's department issued photo badges to all city-certified guides as a way to distinguish them. Previously, certified guides just had a piece of paper that verified their certification. 
Riccio also described the creation of the Palmetto Guild — an organization that is independent of the city and is made up only of guides who have passed the exam — as a "game changer" for the voluntary system. 
Lawyers with the Institute for Justice said in a statement Thursday that the ruling reaffirms their argument that the First Amendment protects a person's "right to speak for a living."
"Government officials consistently assume that they can trample your right to speak just because someone wants to pay to hear you," attorney Robert McNamara said in the statement. 
That assumption, McNamara said, is incorrect, and his organization plans to continue to fight it. 
Two groups that represent a wide swath of the city's guides, the Palmetto Guild and the Charleston Tour Association, were disappointed with the ruling, said tour association president Lee Ann Bain. 
"We remain firm in our conviction that a guide who has taken and passed the city test is the best way to establish trust with out-of-town guests to our historic city," Bain said Thursday. 
The groups will continue to promote city-certified guides to Charleston's visitors as a "preferred means" of exploring the city, Bain said. 
Billups, one of the plaintiffs, said Thursday it was "an amazing feeling" to see the lower court's ruling upheld. She said she felt the majority of tour guides in Charleston have been "stuck on the tradition of taking the test." 
"There were so many restrictions and red tape," Billups said. "It was a violation of rights."