Michael Shemtov looks around at the incubator space for start-up restaurants and envisions hundreds of people milling about at the five new dining concepts set to open by month's end on Charleston's upper peninsula.
"We are basically done," said Shemtov, who also is a partner in several Mellow Mushroom pizzerias in the area. "We just have to put up the artwork, put corners on the tiles and bring in the furniture." 
Workshop, a 10,000-square-foot collaboration to launch rotating dining concepts, is putting on its finishing touches at the Pacific Box & Crate site, where technology companies, a brewery, yoga studio and offices are clustered in 120,000 square feet in several new buildings at 1503 King St.
Workers Tuesday were busy installing final pieces in the kitchens, cleaning floors and placing shrubbery and landscape pavers at the entrance to the restaurant site.
Along with a permanent caffeine purveyor called Bad Wolf Coffee, five inaugural restaurants have been lined up to serve customers: a Tex and Mex concept called Juan Luis from pitmaster John Lewis; Pink Bellies Vietnamese fare; vegetable-focused Korean cuisine called Kite Noodle; Slice Co. wood-fired pizza; and JD Loves Cheese, a grilled cheese, soup and salad offering.
Shemtov doesn't like to call it a food hall. "It's a fancy food court," he said.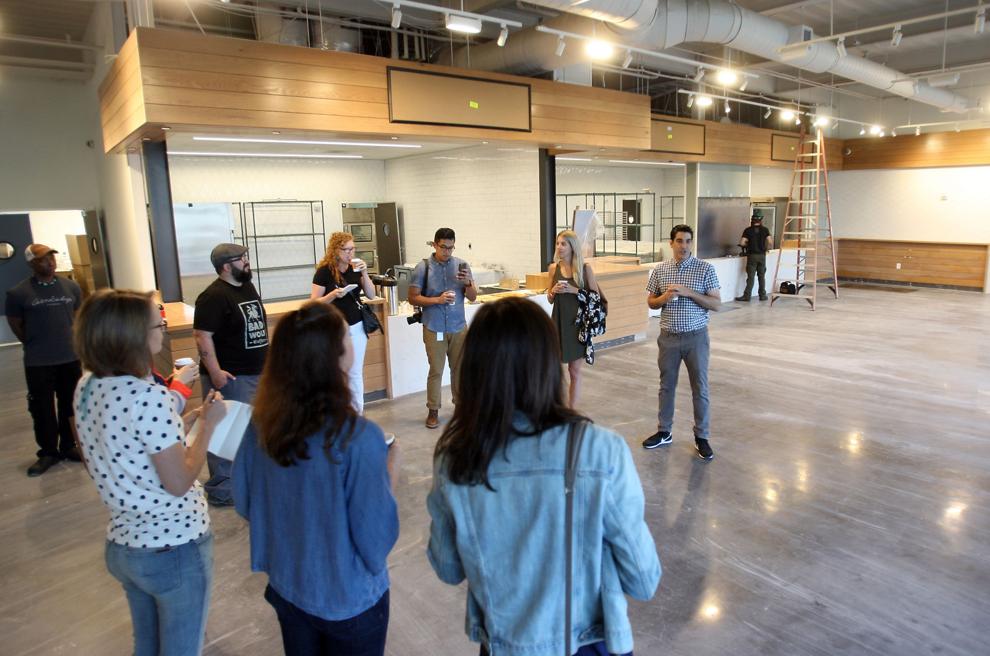 Each restaurant space, ranging from 350 square feet to 1,500 square feet, comes fully equipped, so aspiring chefs can move in ready to start cooking and experimenting with new food ideas. Or they can try it as a pop-up shop or food truck in a physical space before venturing out on their own.
"They can use it as a way to introduce people to their food," Shemtov said. "We provide the equipment, build-out, licensing, and someone can move in for $3,000 or $4,000. We collect a percentage of the sales."
As concepts succeed and move out on their own or don't whet customers' appetites and move out, restaurant stalls can be turned around for the next tenant in two or three days.
Leases can run from one month to a year.
"We are open to the idea that if one is a real success, they can stay longer," Shemtov said. "But if someone is a great success, they will probably want to move out and be on their own."
He expects dining concepts to rotate in and out every month or two after the initial launch.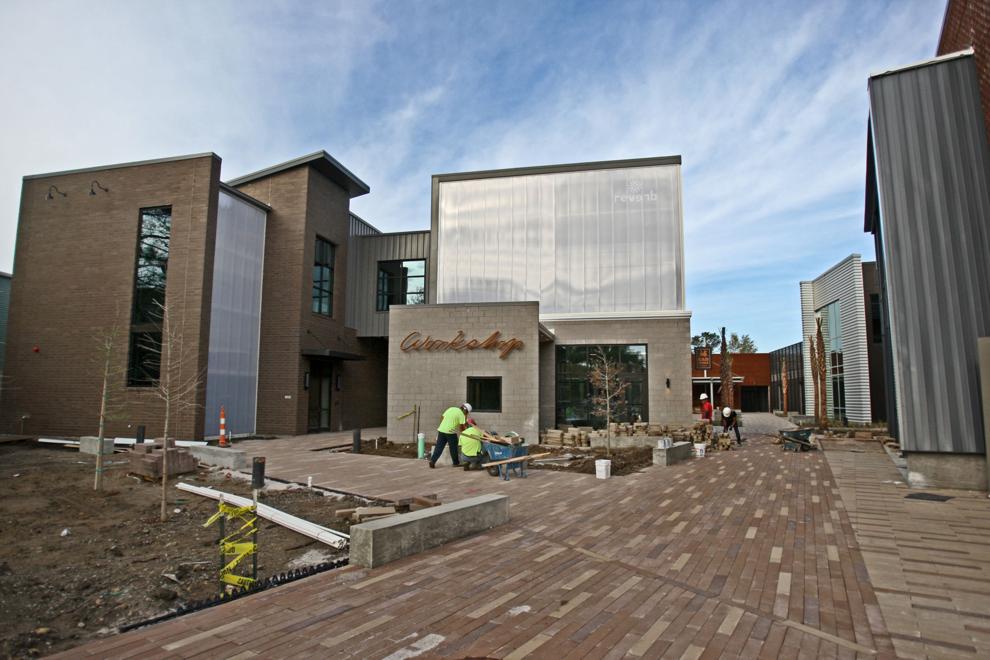 Jonathan Ory is bringing the Bad Wolf Coffee brand from Chicago to Charleston. He will also oversee the Kite Noodle operation.
"I will be excited to come in here and do my own thing, " he said.
As a partner in the venture with Shemtov, he expects some of the initial concepts to come and go quickly.
"We are in talks with a bunch of other people so we may see some others in here by June," Ory said.
It's spacious enough for 310 people to sit inside. Another 700 or so could dine outdoors in a courtyard in front of what will be the new site for Edmund's Oast Brewery and beside an office building for tech companies and others.
"We are ready to get some life up here," said Michael Woody of the Raven Cliff Co., which developed the site and owns the land.
For more information, go to workshopcharleston.com or email workshop@butcherandbee.com.